War in Iraq: ISIS Dressed As Soldiers To Slaughter Civilians And Troops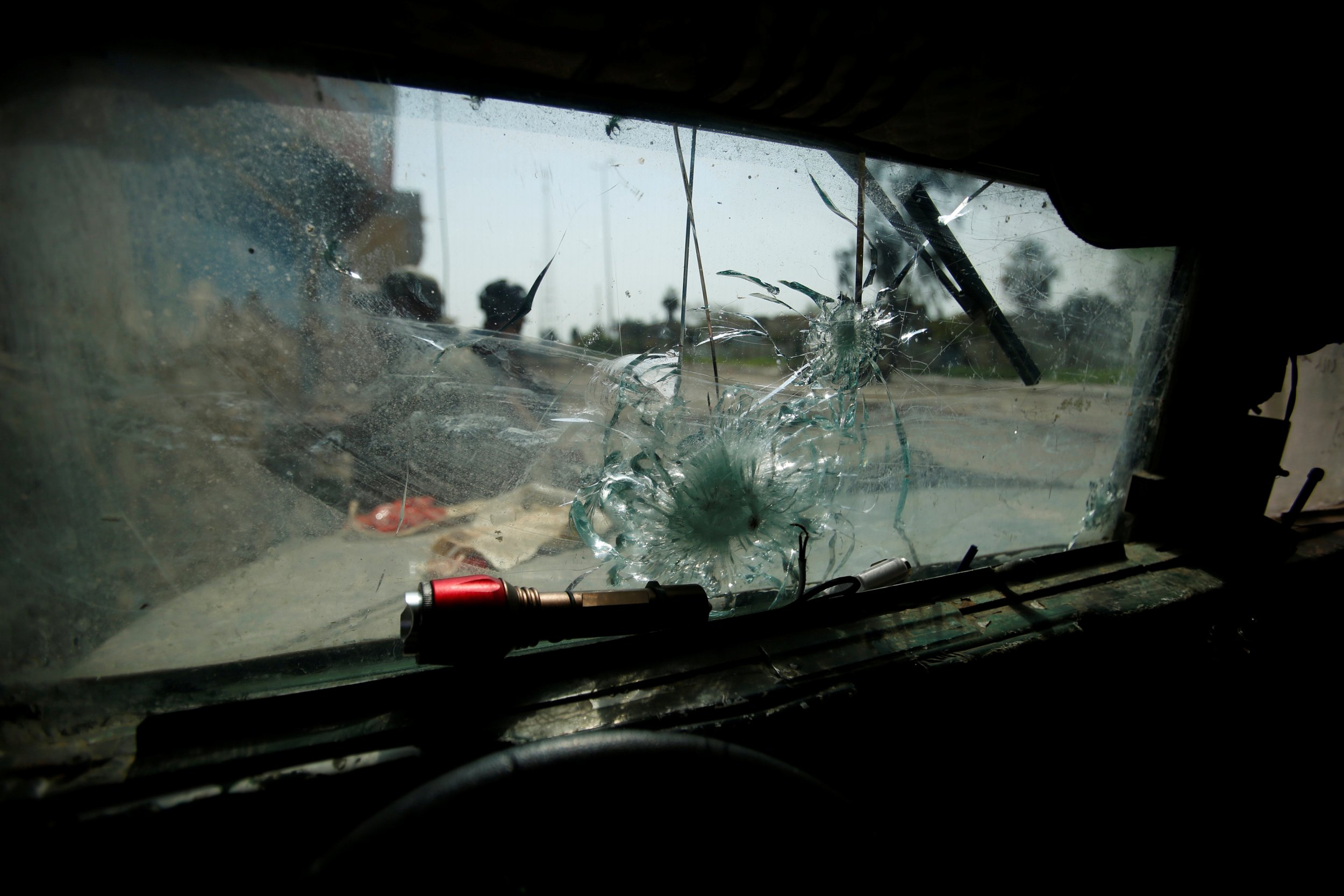 Militants loyal to the Islamic State group (ISIS) have disguised themselves as pro-Iraqi government forces to slaughter civilians and Iraqi soldiers in an attempt to defend their final, embattled stronghold of Mosul, according to local officials.
One group of ISIS fighters reportedly donned Iraqi federal police and security forces uniforms and drove black cars into a central district of Mosul's Old City. The neighborhood is located near the front lines of an offensive led by Iraqi troops, Kurdish forces, Iran-backed Shiite militias and a U.S.-led coalition to drive the ultraconservative Sunni Muslim group from its already shrinking territory in the country. Civilians flocked to welcome what appeared to be a pro-government convoy entering the neighborhood and the jihadists began singing and chanting to feign celebration that the area had been supposedly cleared of ISIS forces, according to a report published by Lebanon's The Daily Star.
Related: ISIS Fighters Killed in Iraq by Wild Boars Before They Can Ambush Locals
The militants then began executing the locals, killing at least 15 civilians, and arresting scores more. The dead included men, women and children, who ISIS targeted to "to make it clear the area was still under enemy control," according to a statement Tuesday by Iraq's Joint Operations Command that was cited by The Independent.
News of the attack followed reports of another deadly trick pulled Sunday by ISIS militants targeting the Iraqi army in a remote western region of the nation where the jihadists claim outposts of support. Under the cover of a sandstorm, the militants, dressed as Iraqi soldiers, ambushed a convoy of actual Iraqi troops using a "rogue checkpoint," as one Iraqi army lieutenant colonel described.
"Daesh members armed with assault rifles and rocket launchers attacked civilian and military vehicles carrying soldiers near Rutba," he told the Agence France-Presse, using the Arabic-language acronym for ISIS.
"They killed at least 10 and wounded 20," he added.
That casualty toll that was later confirmed by other officials and Rutba's mayor, Imad al-Dulaimi, said that three members of the security force were also missing. ISIS later released undated footage via its Amaq News Agency of what it claimed to be ISIS militants attacking a convoy of Iraqi security forces east of Rutba.
The two incidents highlighted the desperation with which ISIS was trying to prevent the advances of the Iraq-led offensive into its last bastions of control in the war-torn country. ISIS began as Al-Qaeda's franchise in Iraq and gained notoriety even amongst other jihadists for its violent, sectarian campaign against U.S. soldiers and the local Shiite Muslim community in the wake of the 2003 U.S. invasion of Iraq and toppling of Saddam Hussein.
The group later split from Al-Qaeda and spread into Syria, declaring itself ISIS under leader Abu Bakr al-Baghdadi. At its height in 2014, ISIS claimed up to 45 percent of Iraq, but a series of pro-government advances have since reduced that to less than seven percent as of last month.
ISIS was not the only group resorting to such fatal ruses to overwhelm local armed forces. In Afghanistan, at least 140 soldiers were killed Friday when another hardline Sunni Muslim group, the Taliban, infiltrated a military base using army outfits and vehicles. The chaotic attack took place at an army command center only miles from Mazar-i-Sharif, capital of the northern Balkh province, and was the nation's deadliest known attack on the military since the country's war began following U.S. intervention in 2001, according to The New York Times.