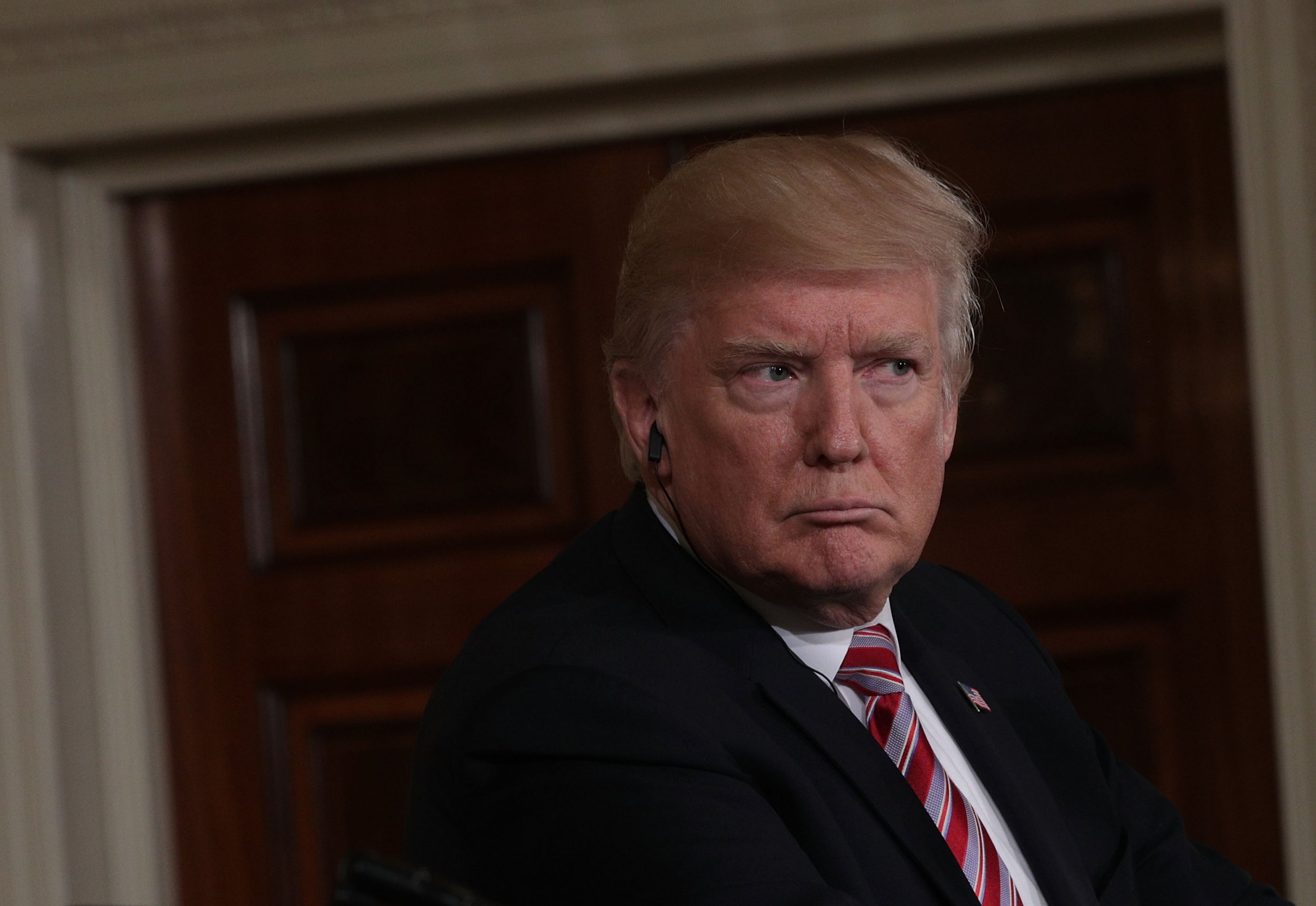 The number of South Koreans who think North Korea is likely to start a war—even after the country's sixth and most powerful nuclear test to date—has fallen from 10 years ago, in the aftermath of Pyongyang's first nuclear test.
According to a Gallup Korea poll of 1,004 South Koreans carried out from September 5 to September 7, a majority of respondents (58 percent) said they did not think North Korea would provoke a war, while 37 percent said they thought it would.
In 2007, 51 percent of respondents said they expected a war, while 45 percent did not—also a much lower percentage than when the poll was first conducted, in 1992. Back then, 69 percent of respondents thought North Korea would start a war.
The option of a preemptive strike in response to North Korea was also unpopular. Fifty-nine percent of respondents opposed the U.S. attacking North Korea first in response to Pyongyang's provocations, and 33 percent supported that option.
Despite both South Korean citizens and their president Moon Jae-in's opposition to conflict on the Korean Peninsula, President Donald Trump is keeping the option of military confrontation with North Korea on the table—albeit with some reluctance.
"Military action would certainly be an option. Is it inevitable? Nothing is inevitable, but it'd be great if something else could be worked out. I would prefer not going the route of the military, but it's something certainly that could happen," Trump said at a press conference Thursday.
The president praised the U.S. military's readiness for combat and the army's "new and beautiful equipment." He added that "it would be a very sad day for North Korea" should the equipment ever be put to use.
President Moon has repeatedly stated his opposition to military conflict on the Korean Peninsula, preferring instead to hold talks with the North. He agreed with Russian President Vladimir Putin's plan to implement "economically beneficial" infrastructure projects in the peninsula to foster "trust and stability."
Moon, who was elected in May after a corruption scandal engulfed his predecessor, Park Geun-hye, bringing about her impeachment, still enjoys great popularity among South Koreans. The latest Gallup poll shows that although his approval rating fell by four percentage points, it still remains above 70 percent.
While South Koreans may not support military confrontation, arming the country with nuclear weapons—an option championed by the opposition party—was supported among 60 percent of those surveyed.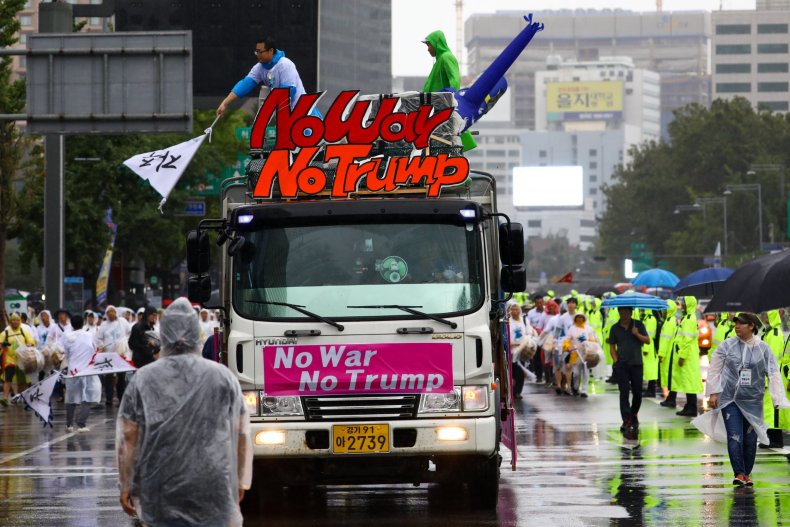 South Korea does not have nuclear capability of its own, subscribing instead to the American so-called nuclear umbrella as part of its security alliance. Four launchers of the antimissile Terminal High Altitude Area Defense (THAAD) system were installed on Thursday near its capital, Seoul, adding to the two launchers already deployed. The move comes after North Korea claimed to have tested a hydrogen bomb on Sunday.
THAAD deployment is a contentious issue in South Korea, where protesters have regularly demonstrated against the antimissile system. Around 8,000 South Korean police officers broke up a blockade of about 300 anti-THAAD villagers and civic groups, leaving more than 30 people injured in the clash, Reuters reported on Thursday.
North Korea's Sunday test was its most powerful to date and widely condemned by the international community, with the Mexican government saying on Thursday that it declared the country's ambassador, Kim Hyong-gil, persona non grata, and gave him 72 hours to leave Mexico.