Is War In Russia Imminent? Most Russians Don't Think So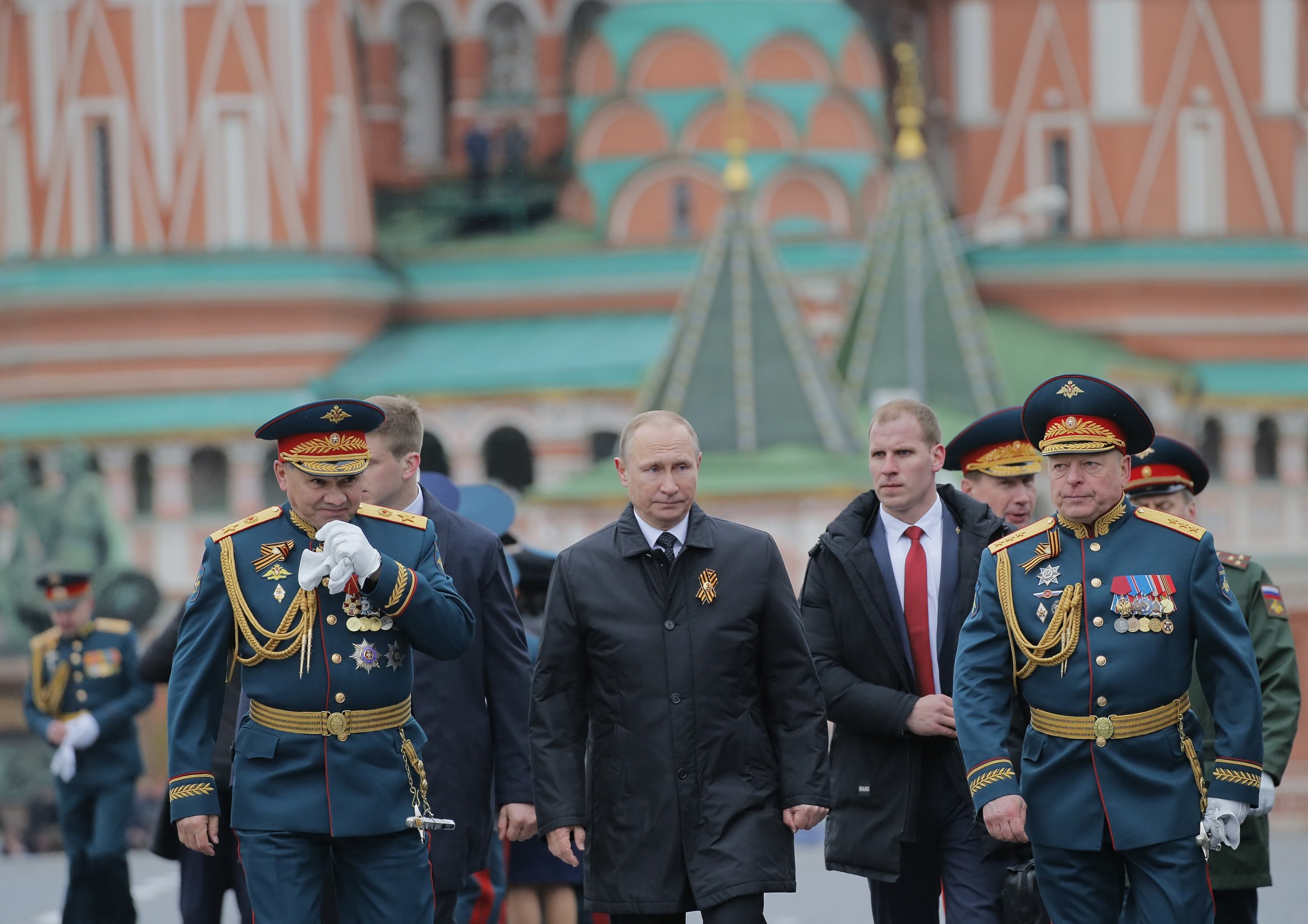 Despite tension between Moscow and Washington in Syria's conflict, the majority of Russians think the risk of Russia being attacked by a foreign military is very small, a state-funded pollster has found. Over half of all Russians (53 percent ) polled said the threat of war is limited, survey company WCIOM reported, although the majority of Russians rank their own army very highly.
Over a third (36 percent) say Russia's troops are the best in the world, while 47 percent are only willing to go as far as calling them one of the top militaries in the world. Russian armed forces have committed to an ambitious modernization strategy in what is Russian President Vladimir Putin's third term in power. The army continues to be involved in conflicts in Ukraine and Syria, but fewer than half polled fear military confrontation will come to Russia's doorstep, suggesting the ensuing conflict will be "global" rather than "local."
Read More: U.S. Russia sanctions threaten Europe's gas supply, Russia's Gazprom warns
Compared to previous surveys by the polling group, running since 1990, fear of war has fallen considerably in the last two years - 2015 was the peak of concern in the survey's history, when more than two-thirds (68 percent) of Russians were concerned that a foreign state would attack them.
Russian forces are active in Syria, where they are supporting strongman President Bashar al-Assad in his bid to restore power over the country. The nation's troops are also stationed in neighboring Ukraine and Georgia, although Russia has denied its forces are fighting Ukrainian troops and regards its forces in northern Georgia as peacekeepers.
Relations between Russia and the U.S. are currently at a nadir—by the Kremlin and the White House's own admission— since the U.S. bombed a Syrian regime airfield in April. More recently, relations endured another tense incident, when the U.S. shot down a Syrian armed forces fighter jet.
Russian President Vladimir Putin and U.S. President Donald Trump are likely to meet for the very first time since Trump's election at the G20 summit in Germany next month.