War With Russia? Moscow Plans for Arms Race After Trump Abandons INF Treaty
Russia plans to bolster its armed forces and launch around 4,000 war games in preparation for President Donald Trump's abandonment of the Intermediate-Range Nuclear Forces Treaty (INF).
During a conference in the Russian city of Sochi on Tuesday, Defense Minister Sergey Shoigu said that Russia is preparing for an arms race.
"Measures were considered to reinforce the armed forces' combat capacity and means amid the mounting arms race related to the U.S. plans to quit the INF Treaty," Shoigu told reporters during a conference.
"The supreme commander-in-chief was informed about the process of building and developing the armed forces, their capacity to ensure the state's military security and counter a technologically advanced enemy," he added, referring to the U.S.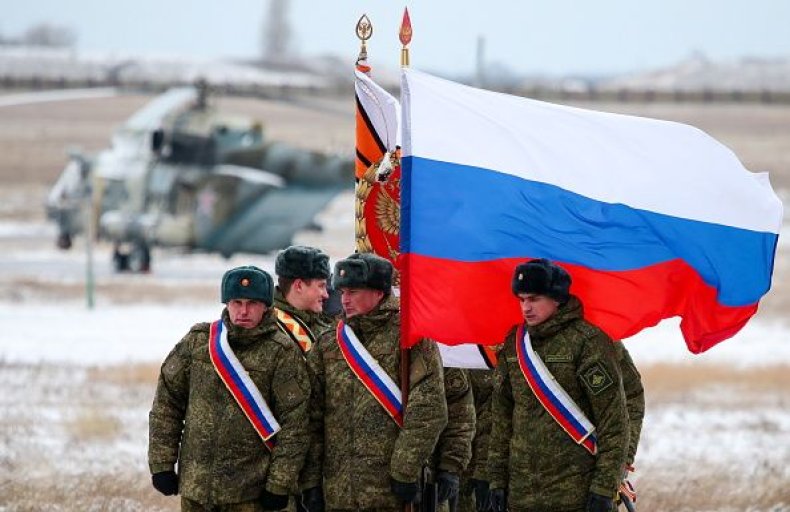 Russian officials are now making it easier for the military to acquire new equipment. In addition to the drills, 8,500 combat training events are also scheduled, according to Russian media.
The INF treaty was negotiated between President Ronald Reagan and former Soviet President Mikhail Gorbachev and came into force in 1987. It eliminated all ground-launched ballistic and cruise missiles with a range of roughly 300 and 3,500 miles. The aim was to reduce the risk of unexpected nuclear war, since an intermediate range missile can take just a few minutes to reach its target and can be equipped with a nuclear warhead. Under the agreement, Washington destroyed roughly 850 missiles and Moscow got rid of almost 2,000.
In October, Trump announced the U.S. withdrawal from the INF treaty because Russia is not in compliance. Trump's national security adviser John Bolton also argued that the treaty doesn't make sense unless China signs on too, because Beijing is not currently constrained by the agreement's terms.
Many arms analysts have said over the years that Russia regularly violates the terms of the agreement, but some have also warned that pulling out could launch an arms race. Russia has also said that some U.S. missile launchers stationed in Europe are not in compliance with the INF Treaty, although North Atlantic Treaty Organization officials deny that that is the case.
On Tuesday, the Trump administration reportedly told Russia that it has two months to get in compliance with the INF treaty or it will officially abandon the agreement. But the Russian publication Kommersant reported that Moscow will likely ignore this demand because the Kremlin does not respond to ultimatums.
Some experts have suggested that abandoning the INF treaty is exactly what Russia wants, since the treaty was always highly unpopular among Russian military leaders.