#WhatLiberalsCallThanksgiving Trends as Trump Roasted for Saying People Want to Change Name of Holiday
Thousands of people have mocked President Donald Trump's claim that people want to change the name of Thanksgiving, which he made during a political rally.
Speaking at an event in Sunrise, Florida, on Tuesday night, Trump urged his supporters to register to vote as they gather together for the holiday season.
Trump then claimed that people want to "change the name" of Thanksgiving, without specifying who or what they want to change the name to.
"You know, some people want to change the name Thanksgiving. They don't want to use the term Thanksgiving," Trump added, prompting jeers and boos from the crowd.
Newsweek subscription offers >
"And that was true also with Christmas, but now everybody's using Christmas again, remember I said that?
"But now we're gonna have to do a little work on Thanksgiving, people have different ideas why it shouldn't be called Thanksgiving. But everybody in this room I know loves the name Thanksgiving and we're not changing it."
In 2017, Trump declared people are "proud" to be wish others a "merry Christmas" again after claiming he "led the charge against the assault of our cherished and beautiful phrase" as people sometimes chose to say "happy holidays" instead.
As noted by Mediate, Trump talked about people wanting to change the name of Thanksgiving after Fox News spent a significant amount of air time discussing how liberals have waged a "war on Thanksgiving."
Newsweek subscription offers >
Twitter users then made light of the suggestion, with nearly 20,000 people using the hashtag #WhatLiberalsCallThanksgiving.
Fox news hosts Tucker Carlson, Diamond and Silk and Ainsley Earhardt are among those who hit out at a Huffington Post article which suggested how to have a more environmentally friendly Thanksgiving, including not eating turkey and avoiding air travel.
"Some simple recommendations for your meal include choosing a smaller turkey or ensuring that fewer ingredients are sourced from great distances," the article suggests. "Celebrating with friends and family locally or finding a spot that requires less travel for everyone are a few ways to lessen your impact on the environment while celebrating the holiday."
Appearing to misinterpret the piece, Earhardt said during a November 7 episode of Fox and Friends: "I have a story that just has blown all of us away. There's an article on the Huffington Post, telling America to cancel Thanksgiving because of the carbon footprint, telling you not to travel to see your family, don't eat meat, eat veggies."
The same day, Carlson also suggested that what liberals are trying to do with the holidays is "medieval."
"Keep in mind that the left isn't just demanding you give up steak dinners and plastic straws. Now over at the Huffington Post, which really is the most ludicrous news site on the internet, [they] are demanding you cancel Thanksgiving dinner too [as] cranberry sauce and mashed potatoes are bad for the planet."
On a November 6 edition of The Five, Fox News even went as far as to have a "War on Thanksgiving" graphic in the studio while the presenters also discussed the Huffington Post article.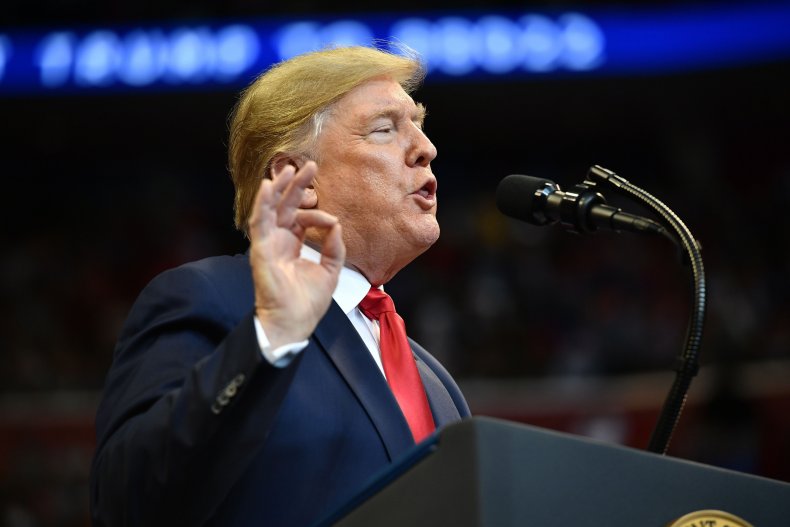 #WhatLiberalsCallThanksgiving Trends as Trump Roasted for Saying People Want to Change Name of Holiday | U.S.