Has Malaysia Airlines MH370 Been Found? Plane's Whereabouts Examined
The fate of Malaysia Airlines MH370 has confounded authorities since the aircraft went missing on March 8, 2014.
The Boeing 777, which was carrying 227 passengers and 12 crew members, was traveling from Kuala Lumpur to Beijing when its radar communications were switched off and it suddenly changed course.
The families of those lost have pushed for the search for the missing plane to continue, and this has yielded some results.
There are a number of theories concerning what happened to the aircraft and these are examined in Netflix's new documentary MH370: The Plane That Disappeared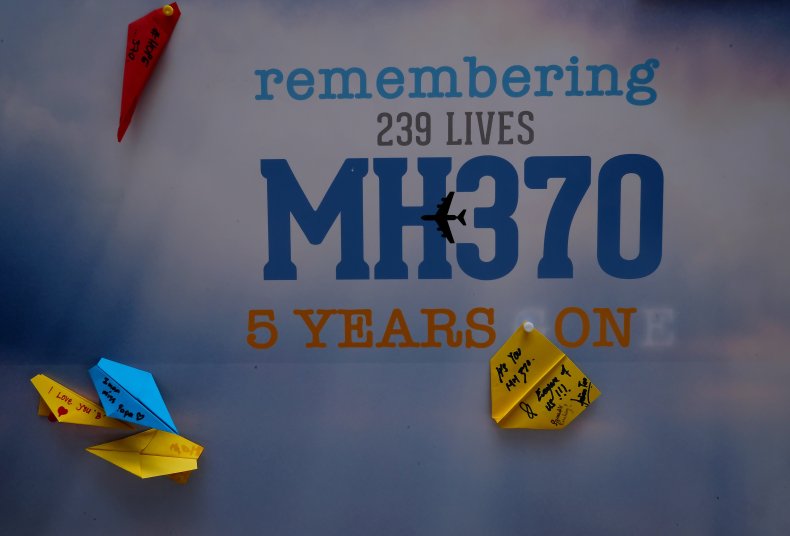 Has Malaysia Airlines MH370 Been Found? Plane's Whereabouts Examined
The last contact from MH370 took place when the airplane entered Vietnamese airspace in the early hours of March 8 and the pilot, Zaharie Ahmad Shah, said "good night" to air traffic control.
After this, the plane's communication systems were switched off and it suddenly took a sharp left turn, re-entering Malaysian airspace and then flying for almost six hours over the Indian Ocean before disappearing from radar.
What happened to MH370 is unknown. There is evidence that the plane crashed into the Indian Ocean, but an exact location has not been identified.
Debris has washed up at multiple sites that has either been confirmed or is believed to be from MH370. The first piece of wreckage was found on the shore of the Indian Ocean island of Réunion in 2015 and other pieces have also been discovered in Tanzania, Mozambique, South Africa, Madagascar and Mauritius.
As of December 2016, a total of 33 pieces of debris had been found, per Reuters, but only three have been positively identified as being from MH370.
The search for the missing plane spanned a distance of 46,000 square miles but authorities from Malaysia, China and Australia had no success in finding it and the search was called off in January 2017.
The families of those lost are hoping to find answers, though, and on March 7, 2023 it was reported that the association for the families, named Voice370, was calling for authorities to allow another search to take place.
U.S. marine robotics company Ocean Infinity claims to have new evidence that could reveal where MH370 is, and in a statement Voice370 said: "While the next of kin of the passengers and crew on board attempt to rebuild our lives, the threat to global aviation safety remains a live issue.
"As long as we remain in the dark about what happened to MH370, we will never be able to prevent a similar tragedy. Accordingly, we believe that it is a matter of paramount importance that the search for MH370 is carried out to its completion."
Malaysian Transport Minister Anthony Loke has vowed not to "close the book" on MH370's disappearance but said a search will only restart if there is "new and credible information" on the aircraft's location.
MH370: The Plane That Disappeared is out on Netflix now.