Washington Post Columnist 'Killed Inside' Saudi Consulate After Entering to Sign Divorce Papers: Reports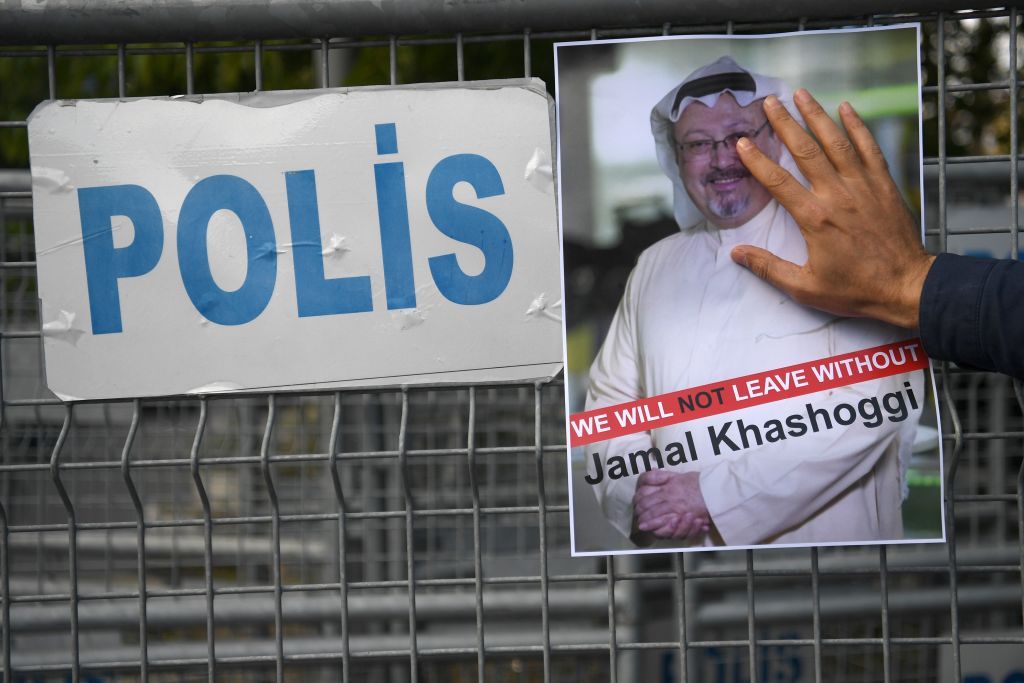 A prominent Saudi journalist, who was a regular columnist for The Washington Post has been "killed inside" the Saudi Arabian consulate in Istanbul after he entered to obtain divorce papers, according to Turkish sources cited in news reports.
Jamal Khashoggi, who was the former editor of a Saudi newspaper, fled the kingdom last year fearing for his safety due to his criticism of the kingdom's ongoing war in Yemen. He had become a frequent contributor to The Post as well as leading British newspaper The Guardian. Residing in Turkey, he was engaged to a Turkish woman but needed to legally finalize a divorce back in Saudi Arabia. He went missing last week after entering the consulate.
"The initial assessment of the Turkish police is that Mr. Khashoggi has been killed at the consulate of Saudi Arabia in Istanbul. We believe that the murder was premeditated and the body was subsequently moved out of the consulate," an unidentified Turkish official told Reuters on Saturday.
Yasin Aktay, who is an adviser to Turkey's President Tayyip Erdogan, also told the news agency that he believed the journalist was killed within the Saudi consulate.
Saudi officials have adamantly denied the accusations. Crown Prince Mohammed bin Salman also said the kingdom had nothing to do with Khashoggi's disappearance in an interview with Bloomberg last week.
"The [consulate] premises are sovereign territory, but we will allow [Turkish authorities] to enter and search and do whatever they want to do," Prince Mohammed told the business publication, prior to the allegations of the kingdom killing the dissident. "We have nothing to hide."
Mohamed Yehia, head of output at BBC Arabic said on Twitter that supporters of the Saudi government have called the incident a conspiracy theory. They claim that "Khashoggi was killed or disappeared in order to frame Riyadh by its foes," he said.
"If the reports of Jamal's murder are true, it is a monstrous and unfathomable act," Fred Hiatt, the director of The Post 's editorial page, said in a statement. "Jamal was — or, as we hope, is — a committed, courageous journalist. He writes out of a sense of love for his country and deep faith in human dignity and freedom. He is respected in his country, in the Middle East and throughout the world."
Although Saudi officials maintain that Khashoggi departed the embassy without a problem, his fiance Hatice Cengiz said she waited outside for 11 hours and he never came out, according to the BBC. The journalist had been required to leave his phone outside the consulate, a standard procedure at many diplomatic missions around the world. However, he had instructed Cengiz to contact an adviser of Erdogan if he did not exit the consulate in a reasonable amount of time.
"Jamal is not dead," Cengiz wrote in a Saturday Twitter post. "I cannot believe that he has been killed!" She shared an image of her fiance with the tweet.
According to Turkish officials, a 15-member group had arrived at the consulate from Riyadh ahead of Khashoggi. Those individuals all returned to Saudi Arabia later the same day. Turkish guards have reportedly checked security footage and did not see the journalist leaving after entering. But numerous diplomatic vehicles were seen departing.
Prince Mohammed told Bloomberg that the kingdom is also concerned about the dissident's whereabouts. But under his leadership, there has been a significant crackdown against activists, academics and journalists.
"Saudi Arabia's allies – in particular the U.S., UK and France – must push Saudi Arabian authorities to end their targeted repression of human rights activists in the country," Samah Hadid, Amnesty International's Middle East Director of Campaigns said in June, after a string of arrests targeted women's rights activists.