Saudi Arabia Women's Rights: Activist Arrested As Crown Prince Reaps Praise for Reform
Saudi Arabia has arrested another women's rights activist as the kingdom continues to gather international praise for becoming the last country in the world to permit women to drive.
The UK-based ALQST rights group confirmed to Al Jazeera that Saudi women's rights activist and writer Hatoon al-Fassi has been detained by authorities in the kingdom. According to the rights group, at least 13 other human rights defenders have been detained in Saudi Arabia since mid-May.
Al-Fassi is widely seen as a leader in the women's rights movement in the kingdom and the region. She has long campaigned for the rights of Saudi women, including their right to participate in municipal elections, which they were only allowed to do in 2015. She was also among the first women to drive legally in the kingdom when the ban was officially lifted on Sunday.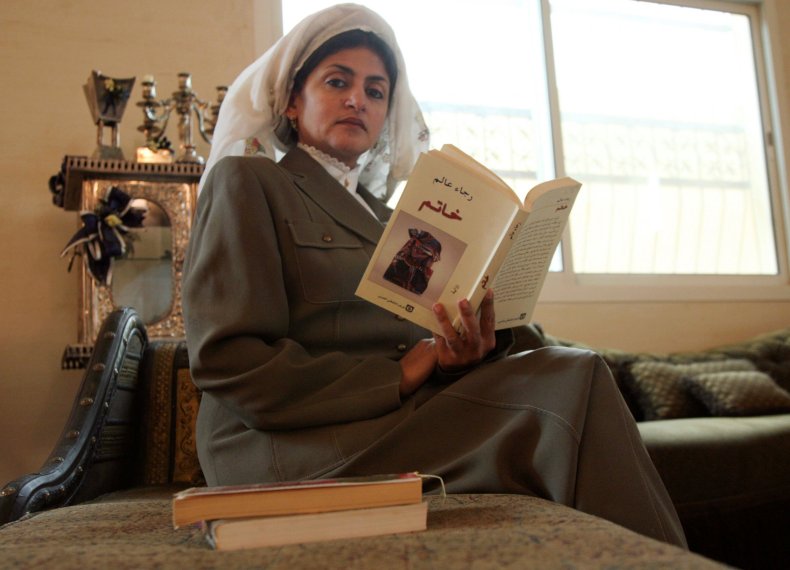 The activist's arrest comes as Riyadh has moved to crackdown on individuals it accuses of having suspicious contacts with "foreign enemies." In May, the kingdom detained several prominent activists, including the leaders of a campaign pushing the government to allow women to drive.
Loujain al-Hathloul, a 28-year-old social-media figure; Aziza Al-Yousef, a 60-year-old mother of five; and Eman Al-Nafjan, a university professor and popular blogger, were detained. Al-Hathloul and Al-Nafjan were previously arrested for violating Saudi Arabia's ban on women drivers. Two male activists, Dr. Mohammed Alrabiah and Dr. Ibrahim Al-Mdmyegh, were also arrested.
Since then, several more activists have been detained. While numerous individuals remain in detention and face charges that could carry a 20-year prison sentence, others have been released after a brief detention. Saudi state media has called these rights defenders "traitors" and "agents of [foreign] embassies." According to ALQST, activists have been held at undisclosed locations without access to lawyers or being allowed to communicate with their families.
The arrests have come as Saudi Arabia's Crown Prince Mohammed Bin Salman has moved to present an image of modernization, saying the kingdom is reforming its oppressive policies toward women. Prior to women being allowed to drive, Riyadh last year granted women the right to attend public events, such as concerts and sporting competitions, alongside men. The kingdom has pushed forward an agenda that it claims will remove many of the traditional restrictions on women's participation in society.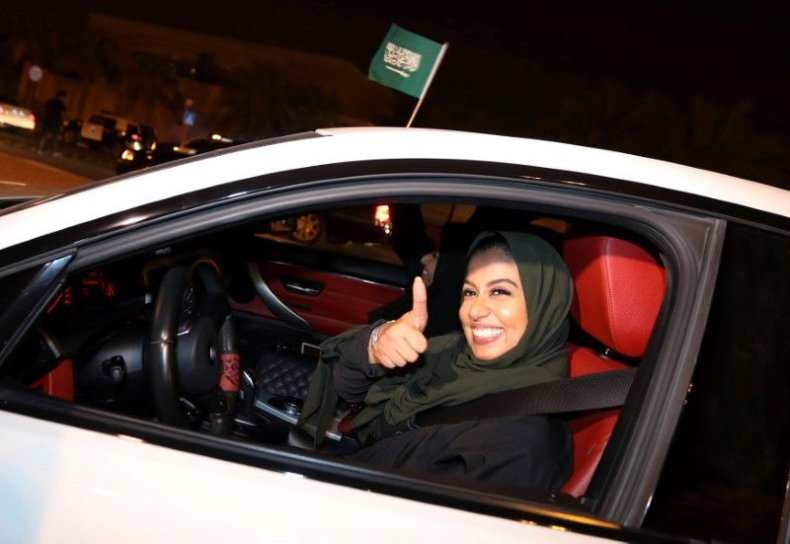 However, pointing to the recent arrests, rights groups have accused the kingdom of using women's empowerment to mask its crackdown on political dissent. Human rights experts at the United Nations on Wednesday urged Saudi Arabia to release those detained.
"In stark contrast with this celebrated moment of liberation for Saudi women, women's human rights defenders have been arrested and detained on a wide scale across the country, which is truly worrying and perhaps a better indication of the government's approach to women's human rights," the experts said in a statement. "We call for the urgent release of all of those detained while pursuing their legitimate activities in the promotion and protection of women's rights in Saudi Arabia."