Washington Post Editorial Board Calls for Joe Biden to Address Tara Reade Sexual Assault Allegations
The editorial board of The Washington Post wrote on Wednesday that presumptive Democratic Presidential nominee Joe Biden should address the sexual assault allegations made against him by Tara Reade, his former aide when he served as Delaware's senator during the 1990s. The board said Biden should also release all relevant records associated with the allegations.
In early April, Reade filed a criminal complaint with the Washington Metropolitan Police Department accusing Biden of pushing her against a wall and penetrating her with his fingers in 1993. Reade says Biden also put his hand on her shoulder and would run his finger along her neck and that of other women.
Although Biden has never publicly addressed the allegations, his campaign has denied Reade's claims.
"Contemporaneous accounts of Ms. Reade's claim are counterweighted by the denials of her superiors at the time that she reported any misconduct, as well as inconsistencies in her retelling," the board wrote."There are, at the moment, no clear conclusions. There may never be. But that is no excuse for not searching."
The board suggests examining the 1,875 boxes and 415 gigabytes worth of records spanning Biden's 36-year Senate career that he donated to the University of Delaware in 2012. Although Biden initially slated the archives for public release two years after he "retires from public life," the board says they could contain complaints of alleged harassment.
They could also contain nothing, the board admits.
"The way to signal he takes Ms. Reade's case seriously, and the cases of women like her seriously, is to go before the media and the public ready to listen and to reply," the board wrote, adding that the public "ought to have as much information as possible about an assault accusation against a presidential contender."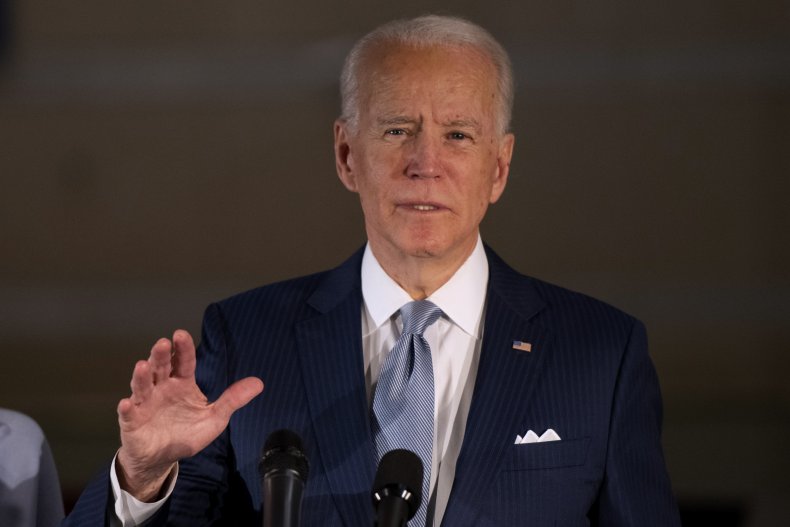 Nothing that President Donald Trump shrugged off numerous sexual assaults during the 2016 presidential race, the board wrote, "It may seem unfair to hold Mr. Trump's likely rival in the 2020 race to a standard that Mr. Trump has failed to meet again and again."
"But Mr. Trump shouldn't be allowed to set that standard," the board continued. "A better man could."
Newsweek has reached out to the Biden campaign for comment. This story will be updated with any response.
New York Democratic Representative Alexandria Ocasio-Cortez said on April 15 that she believes the Democratic Party has an obligation to examine the allegations as well.
"I think it's legitimate to talk about these things," Ocasio-Cortez said during an online conversation with The Wing, a group dedicated to the "professional, civic, social, and economic advancement of women through community."
"If we again want to have integrity, you can't say, you know, both believe women, support all of this, until it inconveniences you," she added.