"Threat to a Free Press": Washington Post Executive Editor Responds to Trump's Attack on its Star Journalists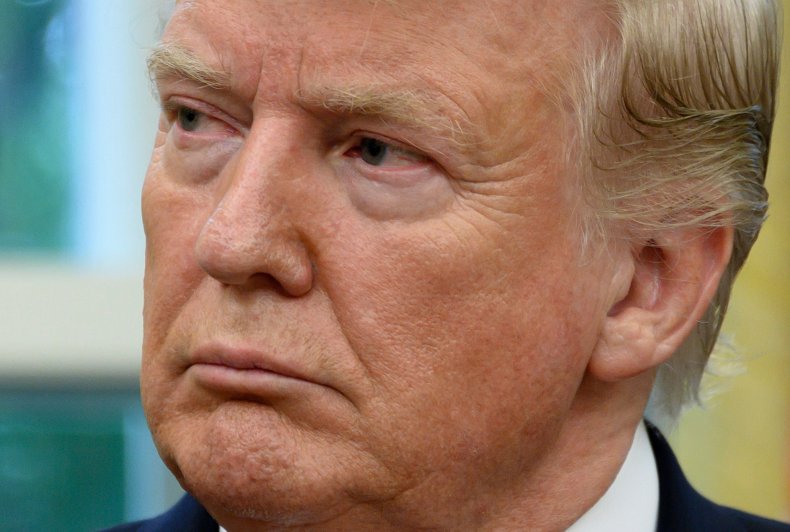 The Washington Post's Executive Editor Marty Baron fired back at President Donald Trump Saturday morning after he published a tweet attacking two of the paper's renowned Washington reporters, Ashley Parker and Phil Rucker.
"The Washington Post is immensely proud to have these two superb journalists on staff. Philip Rucker and Ashley Parker have consistently demonstrated their integrity in covering the White House," Baron said in a statement emailed to Newsweek. "We stand fully behind them and their important work. The president's statement fits into a pattern of seeking to denigrate and intimidate the press. It's unwarranted and dangerous, and it represents a threat to a free press in this country."
Earlier on Saturday, Trump trained his ire on the two journalists for an article they had written last Sunday panning the president's policy achievements over the summer, using information gathered from multiple administration sources to draw the following conclusion: "a lost summer defined by self-inflicted controversies and squandered opportunities."
"The Washington Post's @PhilipRucker (Mr. Off the Record) & @AshleyRParker, two nasty lightweight reporters, shouldn't even be allowed on the grounds of the White House because their reporting is so DISGUSTING & FAKE," Trump wrote. "Also, add the appointment of MANY Federal Judges this Summer!"
The president linked to an op-ed written by two senior White House communications officials on Thursday deriding the Post's reporting as "an opinion article they claimed was news."
The op-ed also complained about the paper ignoring the president's accomplishments, despite the fact that the Post did, in fact, report on the very story the communications officials claimed it had overlooked.
In calling for Parker and Rucker to be dispossessed of their White House credentials, the president is appearing to invoke a strategy similar to one that was deployed against CNN White House reporter Jim Acosta and Playboy White House correspondent Brian Karem during his administration.
In both cases, the president's communications shop targeted the correspondents on flimsy, disciplinary pretexts after they had engaged in heated questioning of the administration. In both cases, the White House was forced to reinstate their press passes by a federal judge.
The Saturday morning tweet comes just hours after the president's son, Eric Trump, criticized another Washington Post reporter, David Fahrenthold, for exercising routine responsibilities as an investigative journalist. The younger Trump took issue with a leaked e-mail Fahrenthold had sent to a Trump Organization employee seeking confidential sources for his reporting, apparently unaware that this is a common tactic that journalists use to engage with would-be sources.