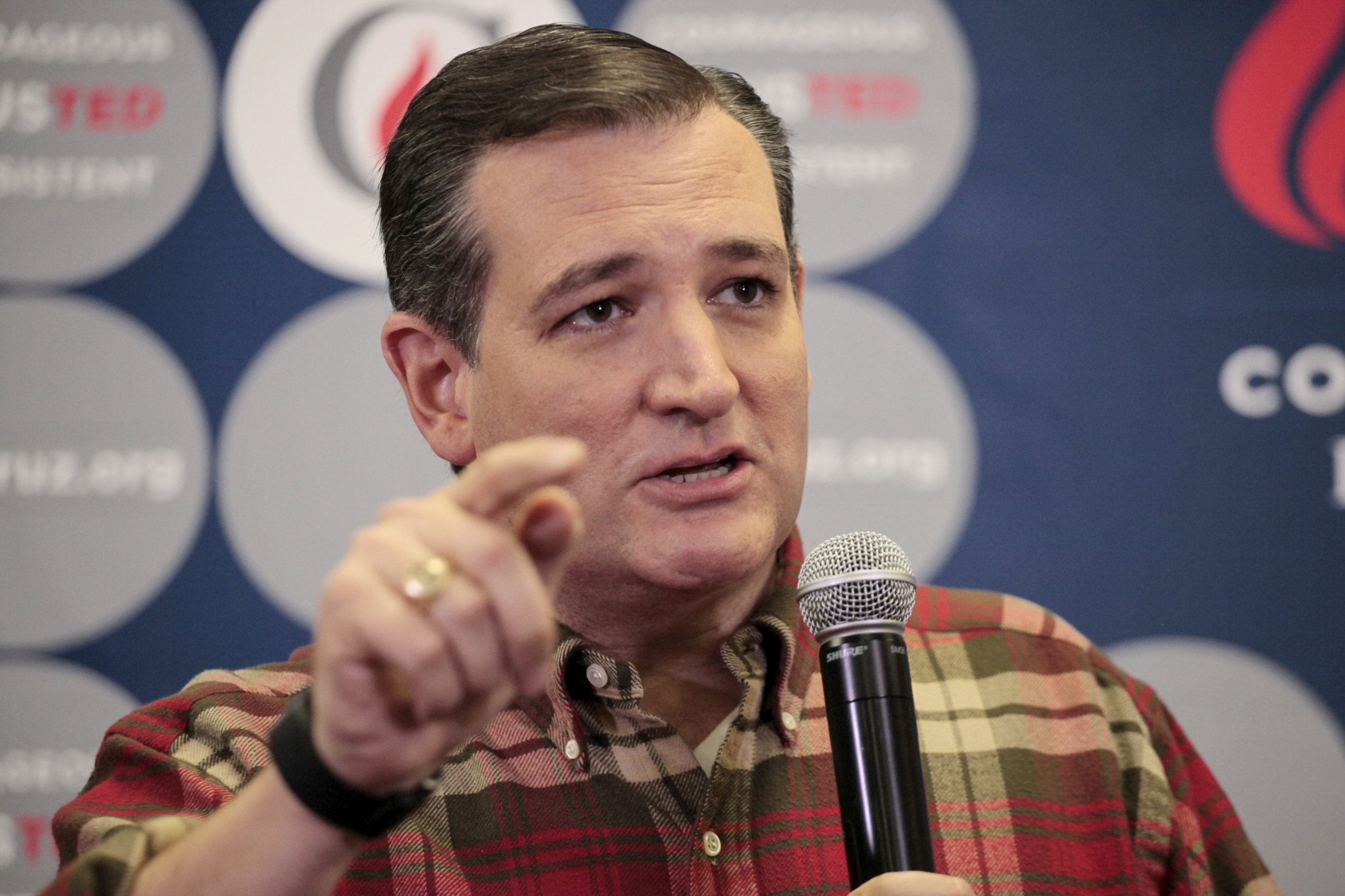 The Washington Post pulled a controversial editorial cartoon on Tuesday night that had depicted Republican presidential candidate Ted Cruz's young daughters as dancing monkeys.
Following its publication, the fiery freshman senator from Texas lashed out against the newspaper on Twitter, mockingly calling it "classy" and telling the staff to stick with attacking him instead of his grade-school daughters, Caroline, 7, and Catherine, 4. Later that night, he used the cartoon in a fundraising pitch and said he is "sickened" by the image.
The cartoon, drawn by Ann Telnaes, featured Cruz in a Santa Claus costume and cowboy boots, winding a music box with the words "Cruz 2016" on it as two leashed monkeys danced in elf costumes in front of him. It was released just days after his recent presidential campaign advertisement aired on TV, titled "Ted Cruz's Christmas Classics," which features him sitting with his family, reading politically related Christmas stories to his two daughters.
In an online statement that replaced the drawing, Fred Hiatt, editorial page editor of the Post, said he failed to look at the cartoon before it was published. "It's generally been the policy of our editorial section to leave children out of it," he said. "I understand why Ann thought an exception to the policy was warranted in this case, but I do not agree."
Telnaes also joined in the conversation, tweeting, "Ted Cruz has put his children in a political ad—don't start screaming when editorial cartoonists draw them as well."
In a Quinnipiac University poll released Tuesday, Cruz surged to second place over retired neurosurgeon Ben Carson in the Republican presidential race. Cruz is just 4 percentage points behind front-runner Donald Trump. Cruz touts himself as the only true conservative in the GOP field.
Earlier this week, Cruz went on the attack against The Wall Street Journal for its coverage of his competitor, Florida Senator Marco Rubio. "For the next three months, the Journal should change their header to the Marco Rubio for President Newspaper, because their attacks—and it's going to keep coming because Marco fights for the principles they care about," he had said.
He was scheduled to spend Wednesday in Oklahoma on the final day of his eight-state, 12 city "Christmas Tour."