Washington Post Slams Alexandria Ocasio-Cortez for 'Badly Flawed' Medicare Funding Tweet
Representative-elect Alexandria Ocasio-Cortez is quickly becoming one of the most prominent faces on the left wing of American politics. The 29-year-old is energizing Democrats with her fierce opposition to Republicans, her stubborn reaction to critics and her accessible, media-savvy outreach.
But her growing rapport with voters and many media outlets has not saved her from a scathing policy evaluation from The Washington Post, which has branded a recent Twitter post about health care funding "badly flawed."
In a tweet sent out Sunday, Ocasio-Cortez claimed the Pentagon has incurred accounting errors to the tune of $21 trillion over the past 17 years. The representative-elect said this money could have been used to fund two thirds of the $32 trillion cost of Medicare for All—an estimate published by the Urban Institute.
But Salvador Rizzo, a Post reporter working for its fact-checking team, explained Tuesday that Ocasio-Cortez's tweet was not quite on the money.
Read more: Ocasio-Cortez praised for "transparency" over Congress budget and intern pay
The $21 trillion figure rests on research from Mark Skidmore, an economics professor at Michigan State University, as cited by left-wing magazine The Nation. The transactions date from 1998 to 2015 and are described by the department's comptroller as lacking "supporting documentation...or are not tied to specific accounting transactions."
But this does not mean there is a $21 trillion pot of money that is sat somewhere inside the Pentagon, or that trillions have covertly leaked out of the building for nefarious means. The total is a sum of all transactions—both in and out—for which the Defense Department did not have the proper documentation.
The same money may have been accounted for multiple times, according to the Washington Examiner, and with both incoming and outgoing transactions missing, the transactions may have balanced themselves out, at least to an extent.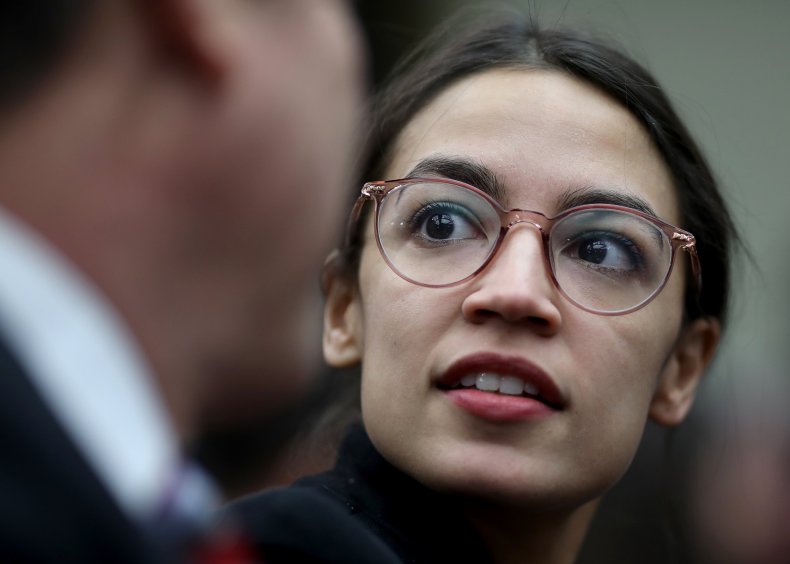 Regardless, the issue here is not that trillions of dollars have been lost, but rather that the Pentagon's accounting system is so opaque that attempts to track some payments are futile. But, as Rizzo explained, Ocasio-Cortez did not make this distinction, even though The Nation article cited in her tweet did.
Ocasio-Cortez later explained she was demonstrating the lack of accountability in military spending as much as calling for a re-appropriation of erroneous funds. She wrote a follow-up tweet which read, "To clarify, this is to say that we only demand fiscal details [with health and education], rarely elsewhere."
"The point, I think, was more about how we care so little about the 'how do you pay for it' when we are talking about war and military spending," her spokesperson explained to the Post. "It's only when we are talking about investing in the physical and economic well-being of our citizenry that we become concerned with the price tags."
Rizzo also noted that Skidmore's figures cover 17 years of Pentagon activity, while the Urban Institute's $32 trillion Medicare plan estimate spans only 10 years, so the two numbers are not directly comparable anyway.
"Most people reading the tweet are likely to take its flawed comparison at face value," Rizzo warned.
"Ocasio-Cortez is not the first Twitter user to mangle information from a news report. But it's unconvincing to try to pass this off as a rhetorical point being misread. She cited the $21 trillion figure and said '66% of Medicare for All could have been funded already by the Pentagon,'" Rizzo explained.
"That's a direct comparison. It's badly flawed. The same article she referenced on Twitter would have set her straight," he concluded.