Washington State Reps Spent Over $4K to Attend Mike Lindell's Election Fraud Conference
Three Republican lawmakers from Washington state spent thousands of taxpayer dollars to attend an election fraud conference hosted by MyPillow CEO Mike Lindell.
According to The Seattle Times, the state spent a total of $4,361 for the hotel rooms and flights for three representatives to attend the Cyber Symposium in August 2021. Robert Sutherland, Vicki Kraft, and Brad Klippert requested and received these reimbursements from the state legislature. All three representatives have a history of promoting the unfounded idea that the 2020 presidential election was stolen.
Despite the relatively minor amount of money spent by the Legislature to send the three representatives to the conference, the fact that the trip was funded by taxpayer dollars has some activists furious. One activist is Austin Evers, who serves as the director of the election fraud-debunking nonprofit American Oversight.
"The Mike Lindell symposium was on its face a conspiracy theory designed to undermine faith in American democracy," Evers told The Seattle Times. "It should not have been funded in any way by taxpayer dollars, and no one in public office should have been attending it."
When contacted by the newspaper, Kraft and Sutherland defended their attendance at the three-day event in emails. Both representatives claimed that they will use the information they supposedly received at the conference to influence future policies.
"My constituents were demanding that I and others do something about it," wrote Sutherland. "Thus I set out on a journey to learn all I could about our election system, especially in WA state and in Snohomish County, in order to see if their concerns were legitimate."
Kraft supplied a similar answer, saying that she attended the event "to learn more about what a full forensic audit process looks like, how hackers could hack into an election system and to meet other legislators working on this issue. The conference helped me accomplish these objectives."
The Cyber Symposium took place in South Dakota from August 10-12 and was live-streamed for an indeterminate amount of people. The purpose of the event was for Lindell to showcase "irrefutable" proof of the 2020 presidential election being stolen. However, critics of the event said that no such evidence was provided.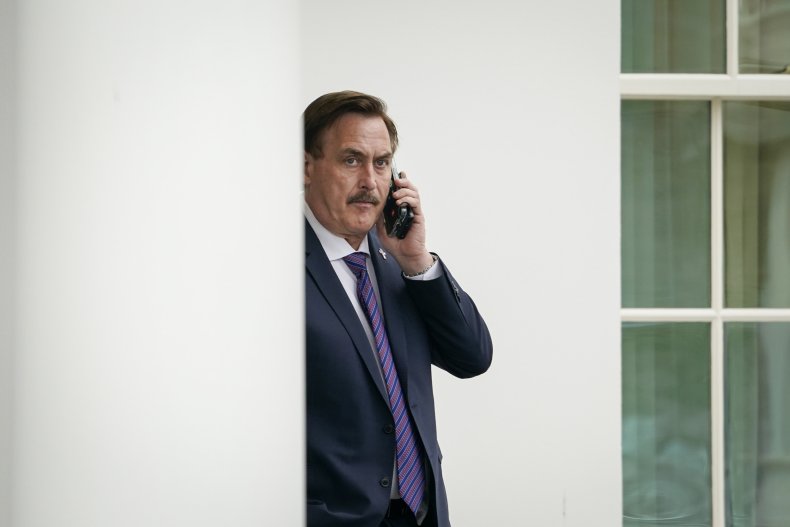 Election fraud misinformation touted by former President Donald Trump and his allies prompted thousands to storm the U.S. Capitol Jan. 6 in a violent but failed effort to stop the certification of Joe Biden's win.
Klippert, who did not respond to the newspaper's request for comment, sponsored bills during the 2020 legislative session seeking to change the state's election system.
State House Chief Clerk Bernard Dean said state lawmakers have fairly broad latitude to be reimbursed for travel to events connected to their legislative work. Each member has a $9,000 annual allotment for such travel.
The Associated Press contributed to this report.