After leaving his wife and home in Connecticut for sleepless nights and rocket fire on Ukraine's frontlines, American James Vasquez says he's grateful for the support he's received.
Vasquez, in a video posted to Twitter Thursday, gave thanks for the prayers and generosity that he says has made it possible for him to travel to Ukraine to fight alongside its military against Russia's invasion. The home contractor and veteran is one of tens of thousands of foreigners who have volunteered for Ukraine's International Legion of Territorial Defense.
Since arriving in Ukraine last month, Vasquez has documented his activities on his Twitter account that has amassed 275,000 followers. His tweets have described negotiating his way through Ukraine's border, shelling from Russian forces and other scenes from the frontlines.
"I want to thank everybody and tell you how much I appreciate all your help and your generosity and your well wishes and your prayers and your donations," Vasquez, who has a salt-and-pepper goatee, said in his video Thursday. "It's just super overwhelming not just for me but for everybody that I'm here with. So, thank you. Thank you."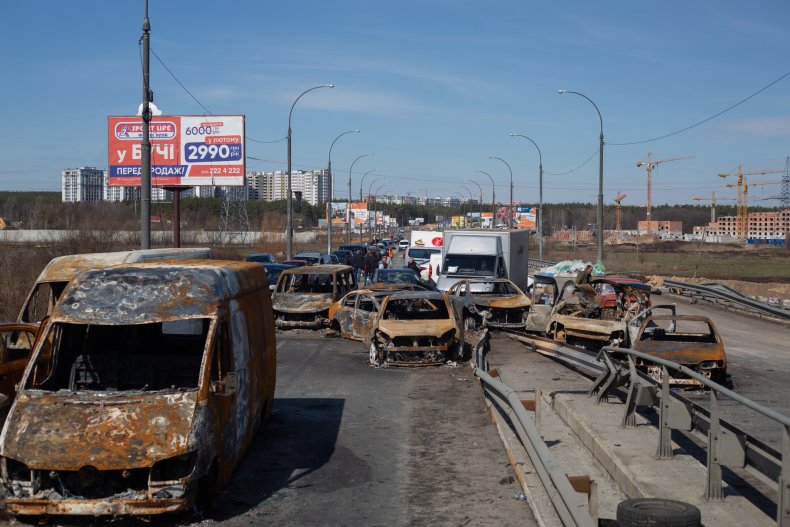 In the video, Vasquez said he was packing and remobilizing for the eastern front. He said he had a few days of downtime where he could sleep in a bed, and take a hot shower "with towels and body wash and all that fun stuff."
A U.S. Army veteran, Vasquez said he started his Twitter account, despite his unfamiliarity with the platform, to document his journey after making the decision to fight in Ukraine after Russia launched its invasion on February 24.
Vasquez has since live-tweeted his experience, responding to false reports of his death, showing a picture of a stray cat he befriended or displaying rifles and other military hardware that's part of his day-to-day existence.
"It's midnight here but I can't sleep because I can't wait to get in the s**t tomorrow," he said in a March 17 tweet. "Every atrocity, every war crime, every innocent civilian being murdered on a day to day basis gets everyone here more motivated to fight."
He's also used the account to provide a glimpse of daily life behind the frontlines that includes captured armored vehicles and Molotov cocktail supplies, as well as his observation on the large number of elderly people unable to flee the conflict and dogs missing limbs.
But his trip to Ukraine has come at a cost. Tina Vasquez, his wife, told The Hour that she has relied on family, friends and strangers for support. She said people have donated money to pay for travel expenses while offering help during the stressful time.
"It's in his DNA. He's a soldier," Tina Vasquez told The Hour, describing her 47-year-old husband. "He didn't want to watch it at home. He asked me if he could go and I told him, 'yes.'"
She said her husband, a former U.S. Army staff sergeant, plans to spend at least two months in Ukraine despite having no ties to the country but a strong belief in its sovereignty.
Newsweek was unable to reach James Vasquez for comment.