How to Watch Live as DOJ Reveals Trump-Raid Warrant
The search warrant that authorized an FBI raid on former President Donald Trump's Mar-a-Lago residence in Palm Beach, Florida, is expected to be released.
Attorney General Merrick Garland said Thursday that the Department of Justice was seeking to unseal the warrant. The DOJ could make a further public statement later Friday if a federal judge in Florida unseals documents related to the search.
If a public announcement is made by Garland or any other DOJ official, it is likely to be broadcast on the department's official YouTube account, which can be accessed by the public here.
Garland's remarks on Thursday are also available on the DOJ's YouTube channel.
Major U.S. and international news networks are certain to broadcast a new DOJ briefing about the search warrant. Any such briefing will also be available for viewing on social media sites such as Facebook and Twitter from various outlets.
However, it is not yet clear if there will be a live statement similar to Garland's comments on Thursday. It is also possible the documents will be released without an announcement.
Newsweek has asked the Department of Justice for comment.
The DOJ is asking federal Magistrate Judge Bruce Reinhart to authorize the release of the warrant and a property receipt that will show what the FBI agents removed from Mar-a-Lago.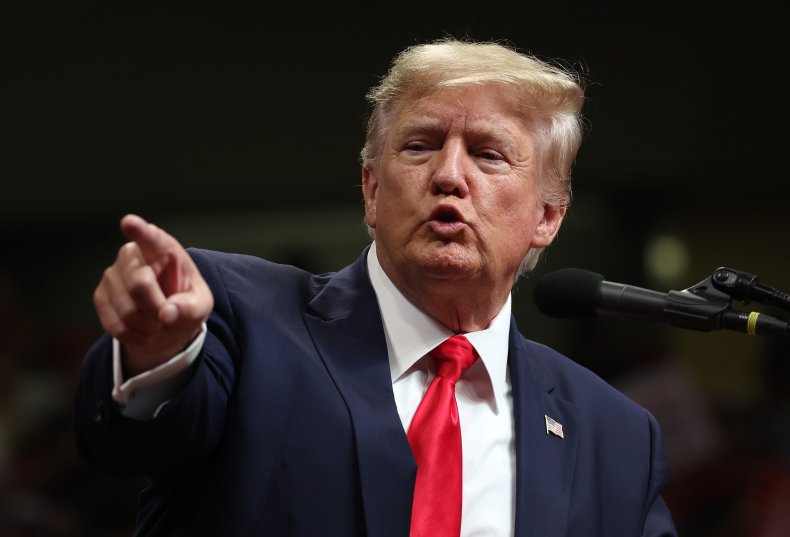 Trump has the right to object to unsealing those documents, but he must file any objection with Reinhart by 3 p.m. He is not expected to do so, however, making a statement on his Truth Social platform late on Thursday.
"Not only will I not oppose the release of documents related to the unAmerican, unwarranted, and unnecessary raid and break-in of my home in Palm Beach, Florida, Mar-a-Lago, I am going a step further by ENCOURAGING the immediate release of those documents," the former president wrote.
It is believed that the warrant will show that a federal court found probable cause for FBI agents to conduct the search at Mar-a-Lago. That search is understood to be part of an investigation into the handling of potentially classified White House documents that Trump may have taken when he left office in January 2021.
While it is not clear when the documents will be released, if Trump does not object it is possible that the warrant and property receipt could be made available to the public on Friday afternoon or evening.
Follow Newsweek's live blog for the latest updates on the Mar-a-Lago raid.