Watch: Ellen DeGeneres Explains Inclusive 'Finding Dory' Message to President Donald Trump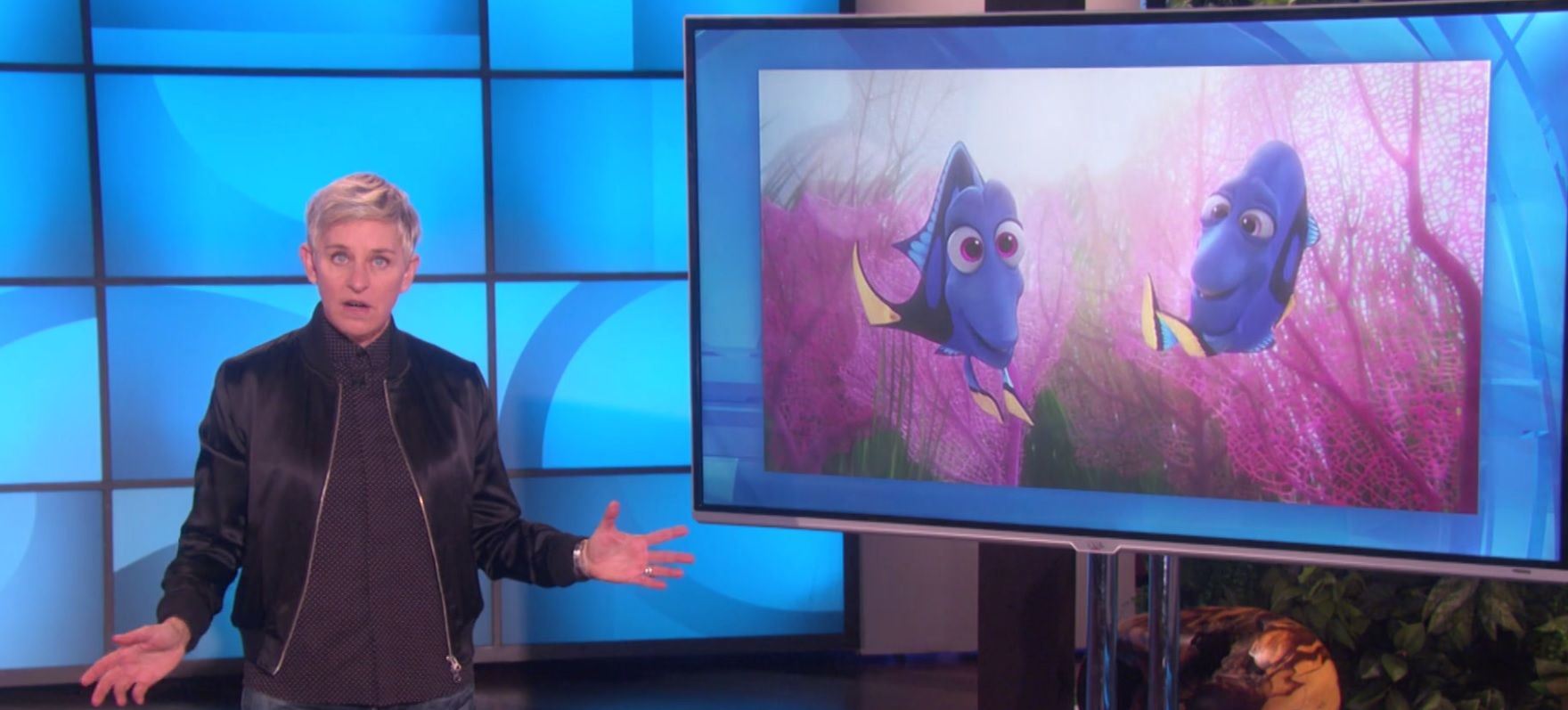 Ellen DeGeneres has reacted to U.S. President Donald Trump's immigration ban in a whimsical way: explaining its flaws through the plot of her hit animated film Finding Dory. No, really.
The tongue-in-cheek monologue on her talk show Ellen was in response to news that Trump watched the Disney movie Saturday in the White House. That came a day after he signed an executive order halting immigrants from seven Muslim-majority countries from entering the U.S.
"I don't get political, so I'm not going to talk about the travel ban," DeGeneres, who voices titular fish Dory, began. "I'm just going to talk about the non-political, family friendly, People's Choice Award-winning Finding Dory."
Watch below:
The talk show host explained that Dory lives in Australia and her parents live in America.
"Dory arrives in America with her friends Marlin and Nemo and she ends up at the Marine Life Institute behind a large wall, and they all have to get over the wall. And, you won't believe it, but that wall has almost no effect in keeping them out," she said to huge applause from the studio audience.
From there, the analogy became all the more pointed.
"Even though Dory gets into America, she ends up separated from her family. But the other animals help Dory—animals that don't even need her, animals that don't even have anything in common with her.
"They help her even though they're complete different colors, because that's what you do when you see someone in need—you help them," DeGeneres said.
The star concluded her monologue joking: "That is what I hope everyone watching Finding Dory has learned. Tune in next week when I explain women's rights talking about the movie Mr. Wrong." (Mr. Wrong is the 1996 dark comedy in which DeGeneres played a woman manipulated into marriage by a controlling Bill Pullman.)