Watch First Successful Hyperloop Propulsion Test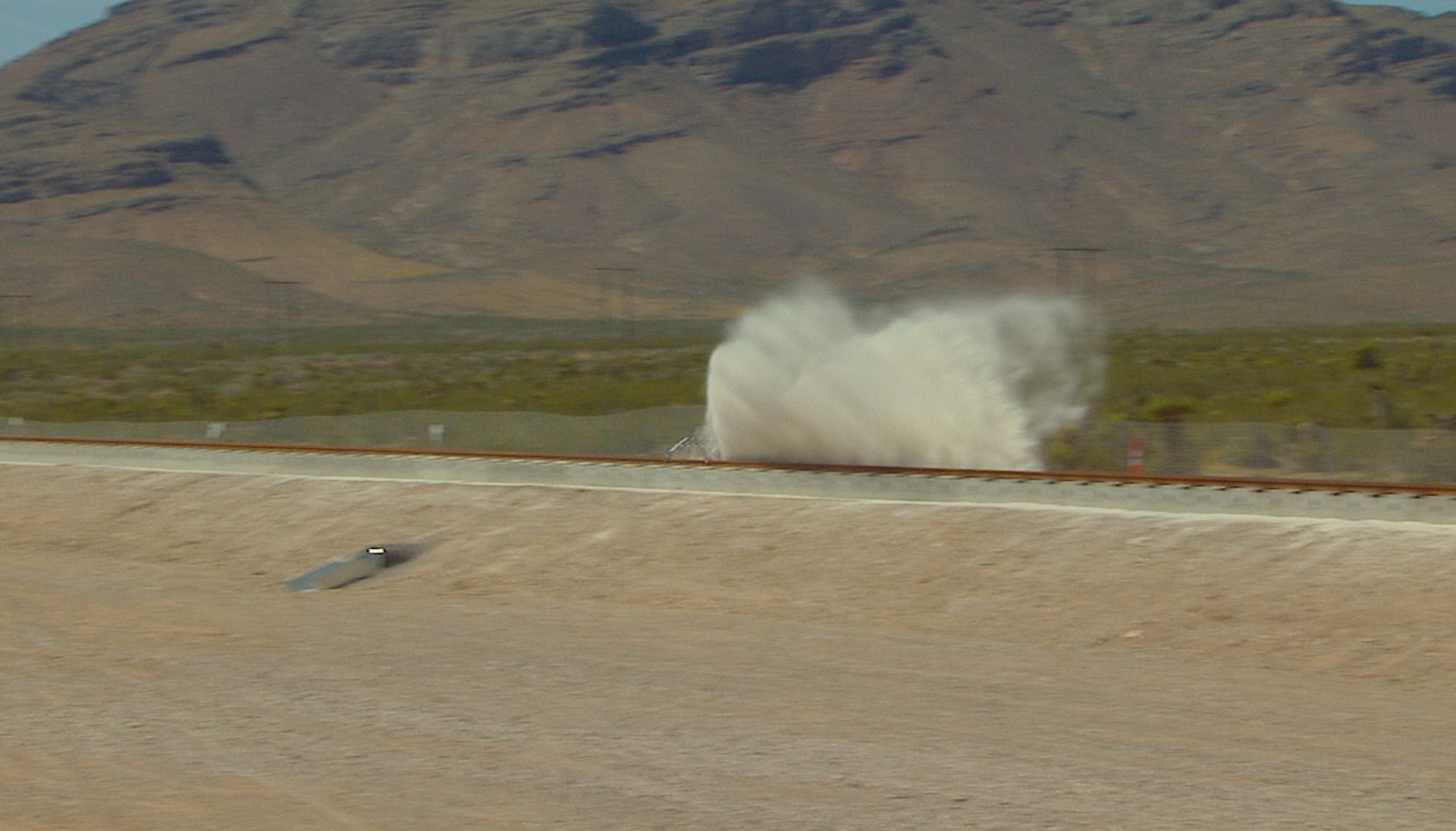 The first tests of a high-speed Hyperloop transport system, first envisioned by Elon Musk, have been successfully completed.
Hyperloop One—formerly Hyperloop Technologies—carried out the tests in North Las Vegas, Nevada, on what the company described as an "historic milestone" for transportation.
The public demonstration saw a sled accelerate to 116 mph in 1.1 seconds, before crashing into a pile of sand used to slow it in the absence of a fully developed brake system.
The company also announced an $80 million funding round, which included an investment from SNCF, France's national state-owned railway company.
"The overwhelming response we've had already confirms what we've always known, that Hyperloop One is at the forefront of a movement to solve one of the planet's most pressing problems," said Hyperloop One co-founder Shervin Pishevar.
"The brightest minds are coming together at the right time to eliminate the distances and borders that separate economies and cultures."
Hyperloop, originally conceived by Musk as a "fifth mode of transport" in a white paper in 2012, is described by its developers as a 1,000 percent improvement on today's transport. Using a vacuum environment it transports cargo or passenger capsules through an elevated tube at speeds up to 760 mph.
Hyperloop One is not the only company working on the transport system, with another California-based company aiming to build its own tracks. Hyperloop Transportation Technologies (HTT) recently revealed the passive magnetic levitation technology that it planned to use.
HTT CEO Dirk Ahlborn told Newsweek earlier this year that he hopes to have the first passenger-ready Hyperloop built by 2018, while Hyperloop One said it hopes to have a track capable of transporting cargo by 2019 and people by 2021.