Watch: First Trailer for 'Fantastic Beasts,' New Harry Potter Spinoff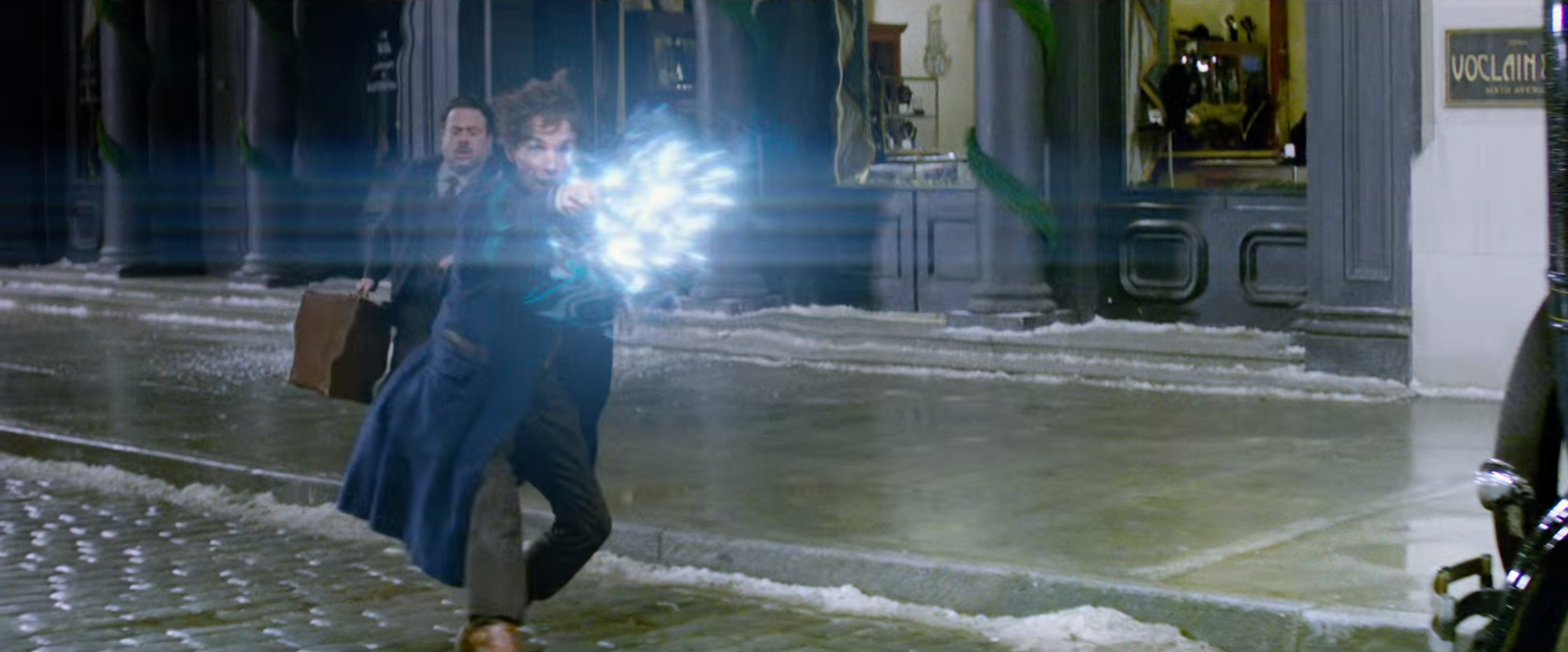 Most things involving Harry Potter have required waiting. In the early days, it was waiting with eager anticipation for the next book to arrive so it could be devoured overnight. Then it was waiting impatiently for each movie premiere—with an excruciating gap between parts one and two of Harry Potter and the Deathly Hallows—and lining up to catch a midnight showing.
Now fans are waiting for the Harry Potter spinoff Fantastic Beasts and Where to Find Them, due out in theaters in November 2016. On Tuesday, they got a taste of what's in store with the first trailer for the film, which, unlike the others, has a screenplay written by Rowling herself.
Fantastic Beasts is named after a textbook used at Hogwarts School of Witchcraft and Wizardry and the short book Rowling released in 2001 by the same name. It's not a prequel or sequel in the traditional sense but rather a story that takes place in the same wizarding world, circa 1926.
Eddie Redmayne, of recent fame in Theory of Everything and The Danish Girl, stars as Newt Scamander—a British wizard, magizoologist and fictional author of the textbook—who arrives in New York City. As becomes apparent in the two-minute teaser, he carries an enchanted briefcase full of magical creatures, but some of them escape. The trailer shows a shot, for example, of a brick building with a huge hole in its exterior. The inside of an apartment is visible and Colin Farrell, who plays an auror for MACUSA (the American Ministry of Magic), stands amid the wreckage.
"It was opened?" Tina Goldstein, a witch working for MACUSA played by Katherine Waterston, asks Scamander after he unclasps the case for a moment and then shuts it.
"Just a smidge," he replies.
According to Pottermore, Rowling's digital entertainment, news and e-commerce site, witches and wizards in the U.S. need to live in hiding and be careful to conceal their magic from the "No-Majs," as muggles are called in the country, for fear of persecution.
Needless to say, the trailer was greeted with excitement, including from MacArthur genius and creator of the musical Hamilton, Lin-Manuel Miranda, who tweeted:
Lifelong Potter fans who have come to relish the waiting, if only because it means there's more to come, will be relieved to know that Fantastic Beasts and Where to Find Them is reportedly just the first in a series of film collaborations between Rowling and Warner Bros. inspired by the fictional textbook. There's also the opening of Wizarding World of Harry Potter Land in California in April 2016 and the upcoming play Harry Potter and the Cursed Child, scheduled for a run in London in the summer.