Watch: Jennifer Lawrence Rallies the Troops in 'X-Men: Apocalypse' Trailer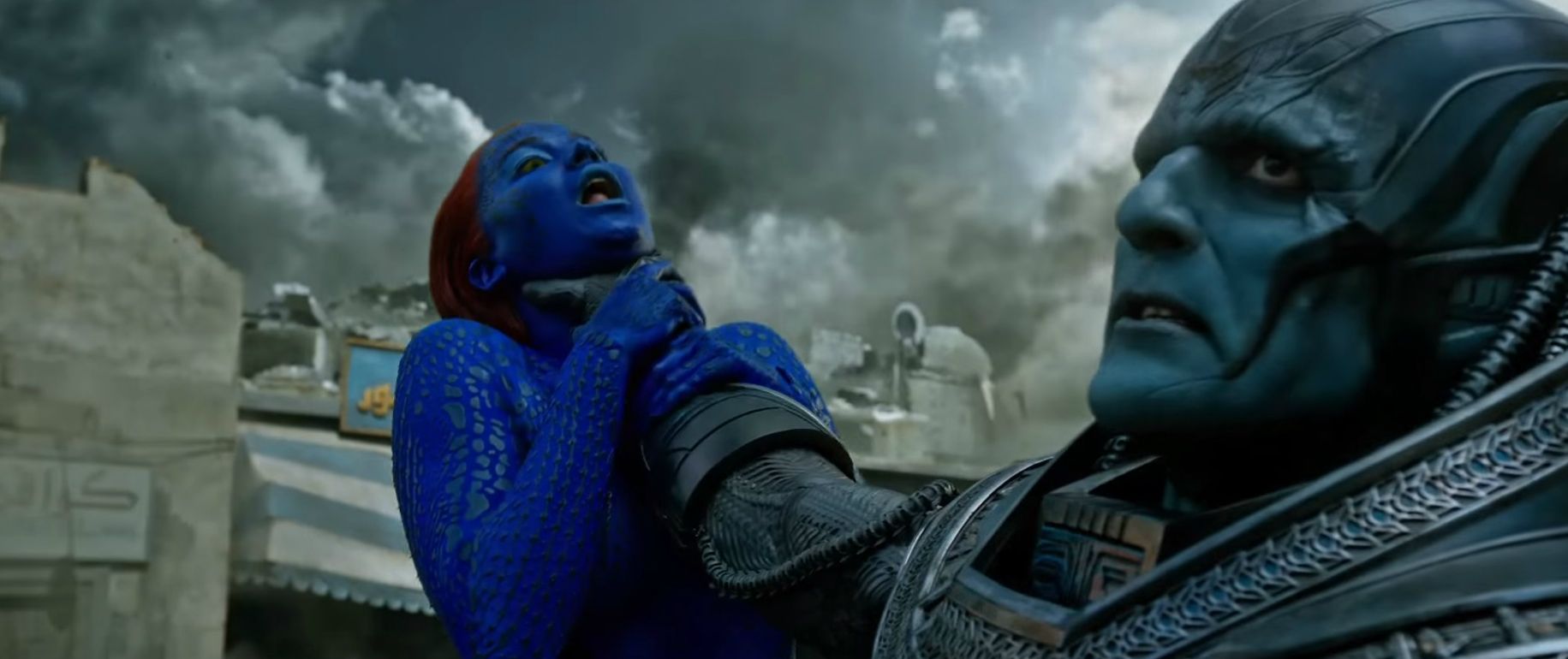 With so many big, star-studded comic book movies due for release in 2016 alone—namely Batman v Superman: Dawn of Justice and Captain America: Civil War —the new trailer for X-Men: Apocalypse, the latest in 20th Century FOX's veteran franchise, proves there is life in the old dog yet.
Watch the trailer below:
Facing the very first mutant in existence—and his four disciples—Jennifer Lawrence leads the charge in the latest trailer, which makes a nice change from the male-heavy Dawn of Justice and Civil War . Her character Mystique is seen rallying Professor X's gaggle of mutant proteges into battle against Apocalypse, played here by Oscar Isaac, fresh from his charming role as Poe Dameron in Star Wars: The Force Awakens .
In 2014, X-Men: Days of Future Past proved to be one of the more sophisticated entries in the superhero genre, something Apocalypse is clearly keeping up. While Marvel's Civil War has Disney's dollars at its disposal, and Dawn of Justice has the lure of Batman and Superman in the same film, what X-Men: Apocalypse has going for it is acting pedigree. Lawrence and co-star Michael Fassbender are both regular Oscar contenders and have brought a certain gravitas to the last two films in the series.
Add to that the creative brainpower of director Bryan Singer, who originated the X-Men movie franchise in 2000 and helmed 2014's acclaimed Days of Future Past , and this has the makings to be the best superhero film of 2016.
Joining Lawrence and Fassbender once again in Apocalypse are James McAvoy and Nicholas Hoult. Newcomers include Game of Thrones ' Sophie Turner as a young Jean Grey and Olivia Munn starring as Psylocke.
X-Men: Apocalypse is out in the U.K. on May 18 and the U.S. on May 27.