Watch: Kenyan Disrupts Jacob Juma's Burial by Hanging to Helicopter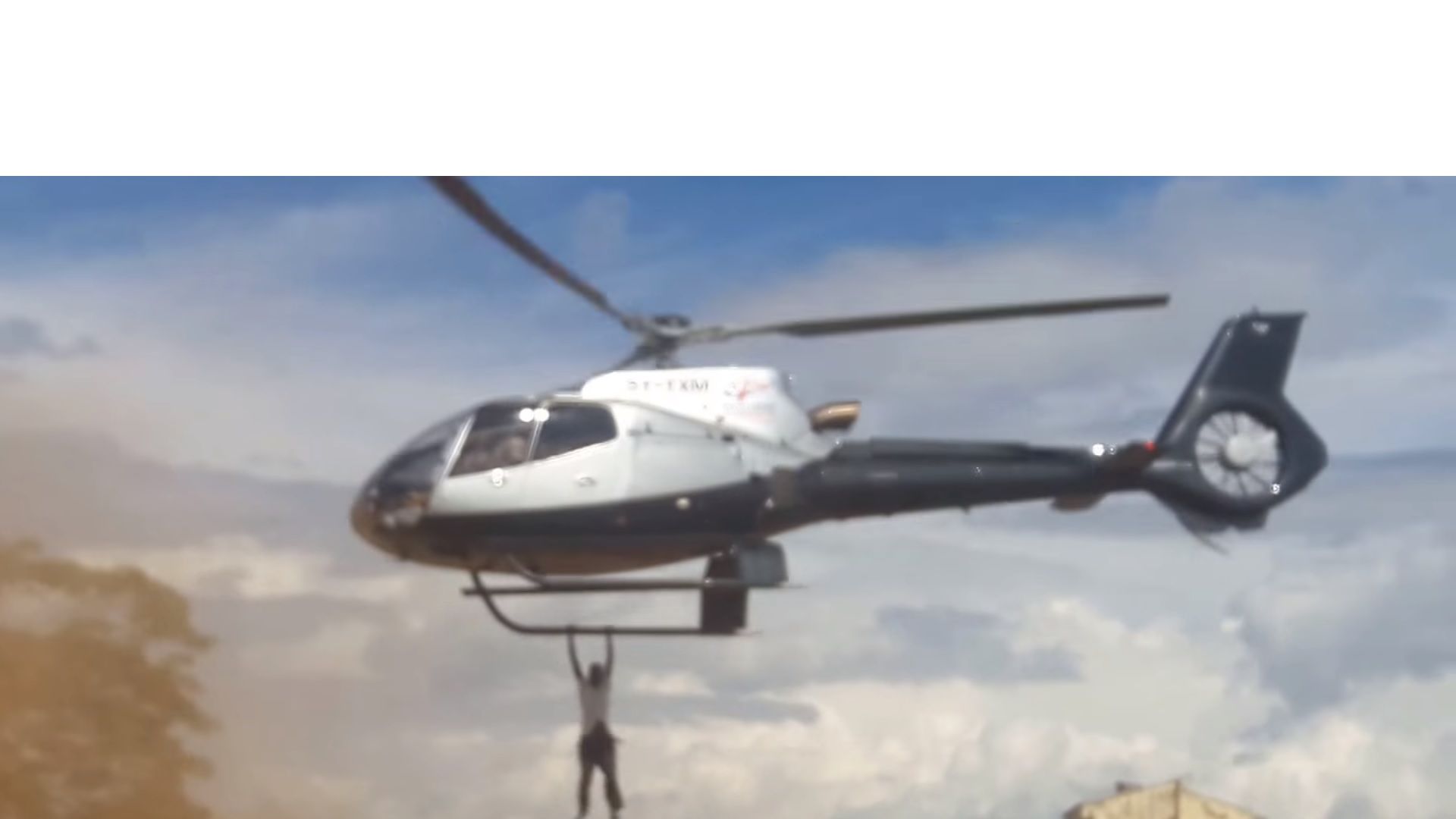 A Kenyan man disrupted the mourning of murdered businessman Jacob Juma by clinging to the helicopter carrying the dead man's body.
Juma's body was discovered on May 6 after he was murdered by unidentified gunmen while driving home from a bar in a wealthy suburb of the capital Nairobi. A prominent businessman and anti-government critic, Juma had previously sued the state-run National Cereals and Produce Board for more than 500 million Kenyan shillings ($5 million) after an alleged breach of contract with his maize company Erad Supplies in 2004.
Mourners had gathered in Bungoma, western Kenya, on Friday to pay their respects before Juma's body was to be transported to his burial site. As the helicopter carrying Juma's body attempted to take off, however, a local man—identified as Saleh Wanjala by Kenyan media—clung to the helicopter skis and would not let go, despite the pilot lowering the helicopter for him to drop off, instead flying off into the distance.
Wanjala had reportedly wanted to get a better look at Juma's body, but the stunt led to him being branded as Bungoma's James Bond by bemused Kenyans on social media.
Nairobi News reported that Wanjala eventually jumped off after the pilot lowered the helicopter at Bungoma's airstrip. Wanjala suffered injuries to his hip, elbow and eyebrow, and was treated at Bungoma Referral Hospital. Bungoma's governor Mohamed Maalim said that Wanjala was under police observation and would be charged for endangering his own life and the pilot's life once recuperated, Kenya's Standard News Digital reported.
Juma's death has been a source of controversy in Kenya. Opposition leader Raila Odinga—of whom Juma was a major supporter—has accused a police hit called the Kwekwe squad of carrying out the murder, though police have denied that such a unit exists, according to Standard News Digital.