Watch: Kevin Durant Got Tossed from Warriors-Pelicans—Is Bad Behavior Golden State's New Normal?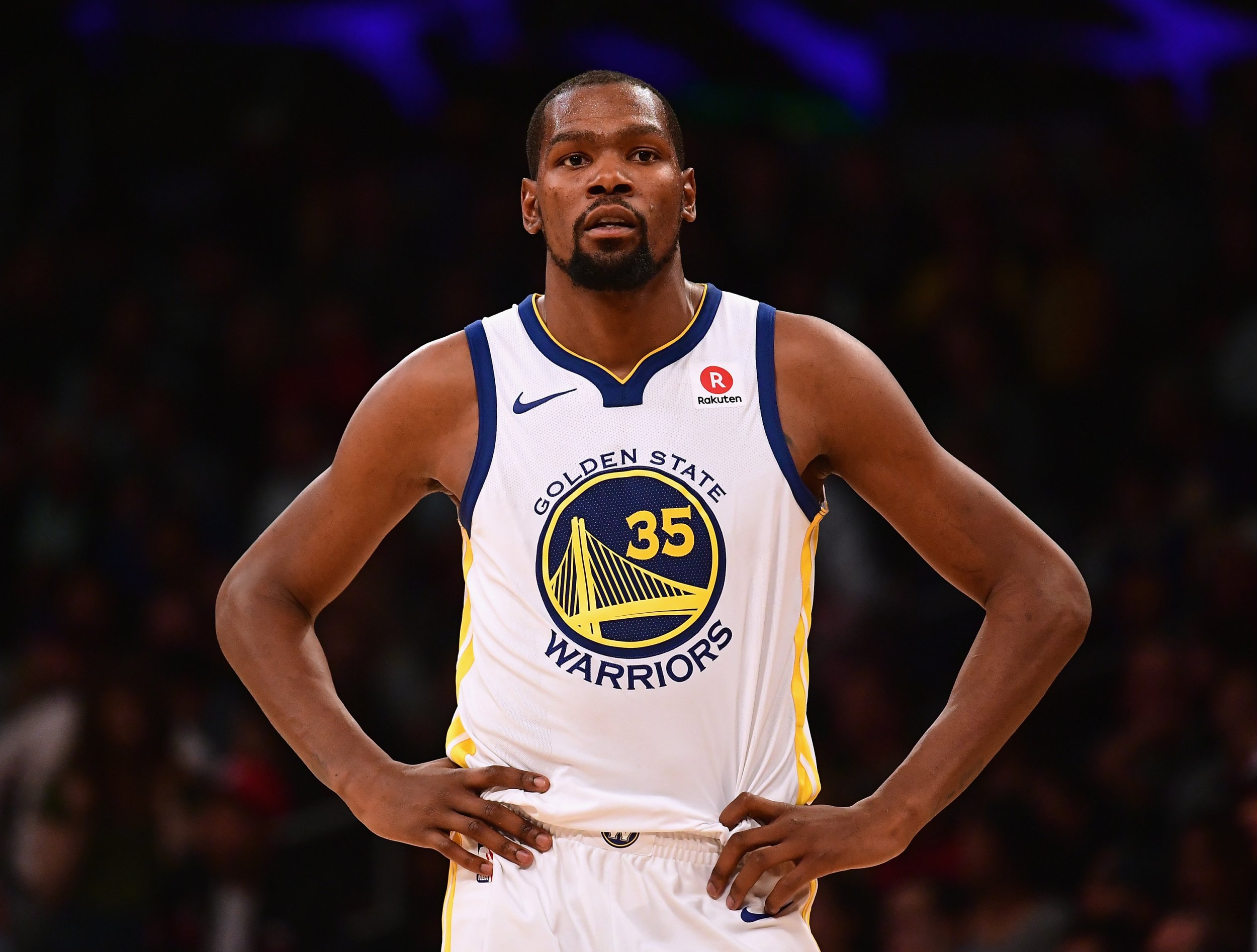 The Golden State Warriors keep winning basketball games by wide margins, the latest against the New Orleans Pelicans.
Kevin Durant keeps getting ejected from those blowouts.
With a minute left of the Warriors' 125-115 road victory against the Pelicans on Monday night, Durant and DeMarcus Cousins, two of the NBA's best players, began jawing with each other.
It wasn't immediately clear what had caused the confrontation, which came as the Warriors led by eight points—although the Pelicans' collapse may have had something to do with it. The Warriors had trailed by 21 points just before halftime before a 15-0 third-quarter run and a double-double from Stephen Curry put the top-heavy Pelicans away and improved Steve Kerr's team to 19-6 this season.
Durant added 19 points to Curry's 31 and Klay Thompson's 22 as the Warriors rolled to 4-0 on their six-game road trip. But the story became about the former Oklahoma City Thunder star after his third ejection this season. Durant also got thrown out of the Warriors' thumping of the Orlando Magic on Friday, after he argued with officials again late in the game. "He [Durant] said the bad word," Kerr told ESPN.
The 29-year-old was tossed for the first time this season in the Warriors' loss to the Memphis Grizzlies on October 21, a game in which Stephen Curry was also ejected.
"I thought he [the referee] just threw us out pretty quick, to be honest," Durant told ESPN after his confrontation with Cousins. "We got in each other's faces, but that's just how it is, you know what I'm saying? It's late in the game. Every time I get ejected I make sure it's late in the game. I'm not messing up like that in the first or second quarter—make sure it's late in the game if I want to do something." Durant and Cousins have history, albeit fairly ancient—they went head-to-head in 2015-16, when Durant was still with the Thunder and Cousins a member of the Sacramento Kings.
Kerr was less ready to forget Monday's incident. "We're not composed out there," he told Mercurynews.com. "We're a championship team. We got to be poised and we got to execute out there. We're getting way too emotional. Myself included." In addition to Durant, Draymond Green received a technical foul for arguing in the first quarter.
Watch: Kevin Durant Got Tossed from Warriors-Pelicans—Is Bad Behavior Golden State's New Normal? | Sports