Watch: Lady Gaga's Super Bowl Halftime Show Performance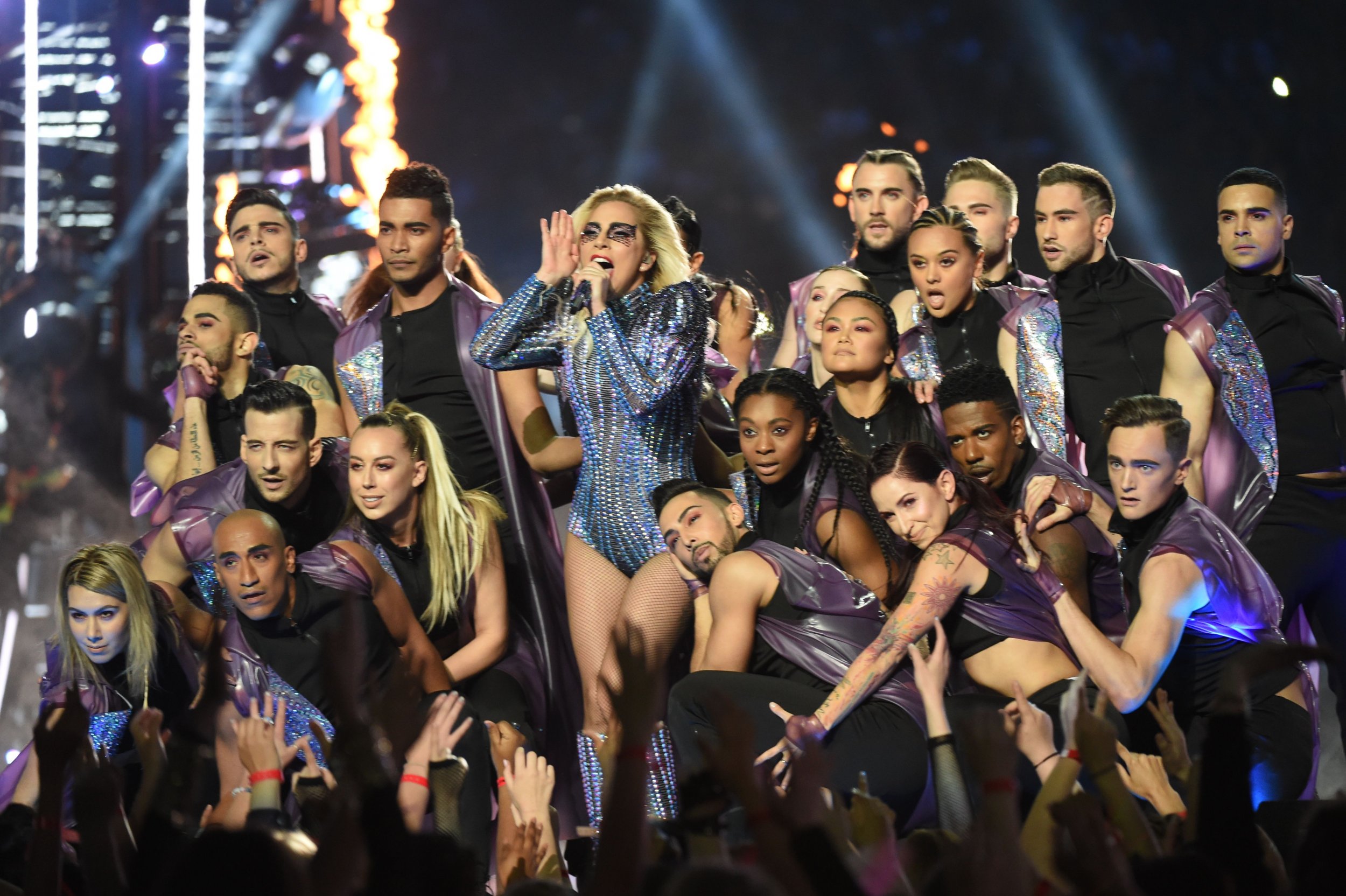 High-flying acrobatics, a string of high-energy hits and one almighty mic drop: Lady Gaga's Super Bowl halftime show delivered a spectacle befitting an audience over 100 million viewers Sunday night.
The singer performed some of her biggest hits at the NRG Stadium in Houston, Texas, beginning with "Poker Face" and concluding with "Bad Romance."
The lively set thrust Gaga back in time to her very first hit, "Just Dance," released in 2008, before propelling her forward to 2011—arguably the height of her fame—with a rendition of the LGBT anthem "Born This Way." Present day Gaga was also represented with a subdued version of piano ballad "A Million Reasons," taken from her last album, 2016's Joanne.
Watch the entire set below:
In football parlance, Gaga's Super Bowl halftime show was a touchdown, living up to expectations set by previous headliners Beyoncé, the late Prince and Madonna.