Watch: Matt Damon Is Back in the First 'Jason Bourne' Trailer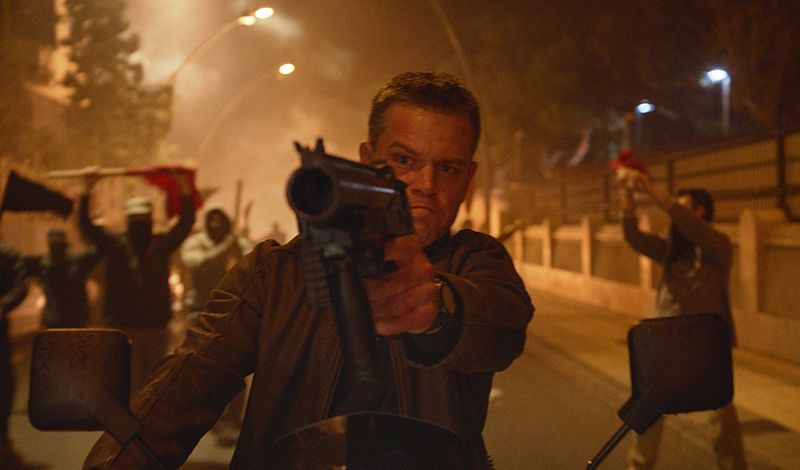 Bourne is back—no, really, it's actually Jason Bourne this time. After a brief detour that saw Jeremy Renner lead 2012's The Bourne Legacy as an entirely new character, Matt Damon is back at the helm of the franchise that made him an action star in Jason Bourne.
Reuniting with director Paul Greengrass, who earned acclaim for directing 2004's The Bourne Supremacy and the last Bourne movie featuring Damon, 2007's The Bourne Ultimatum, Universal has released the first trailer for the next instalment in the thriller series.
Watch below:
Dating back almost 15 years, the Bourne films star Damon as an ex-CIA agent with extreme memory loss who tries to remember his identity. In the latest film, Bourne has been off the grid for nearly a decade but is thrust back into a world of espionage when his old cohort Nicky Parsons—played by Julia Stiles—calls on him for help.
Greengrass and Damon proved a winning combo with their last two Bourne films receiving high praise for having a gritty approach to combat scenes, and not relying heavily on CGI like other action films of the time.
Damon admits he is not the sprightly young thing he was in 2002's The Bourne Identity. "For the first Bourne movie I was 29 and I thought that was hard work getting into shape. Now I'm 45 and it's just brutal," he told the BBC. "We shot this bare-knuckle fighting scene on my 45th birthday and it was a lot of work to get there. I was on a very strict diet and spent a lot of time in the gym just making myself miserable."
The new film also stars Oscar nominee Alicia Vikander, Tommy Lee Jones and Vincent Cassel.
Jason Bourne is due for release on July 29.