Watch: Morgan Freeman and Michael Caine Break Bad in 'Going In Style'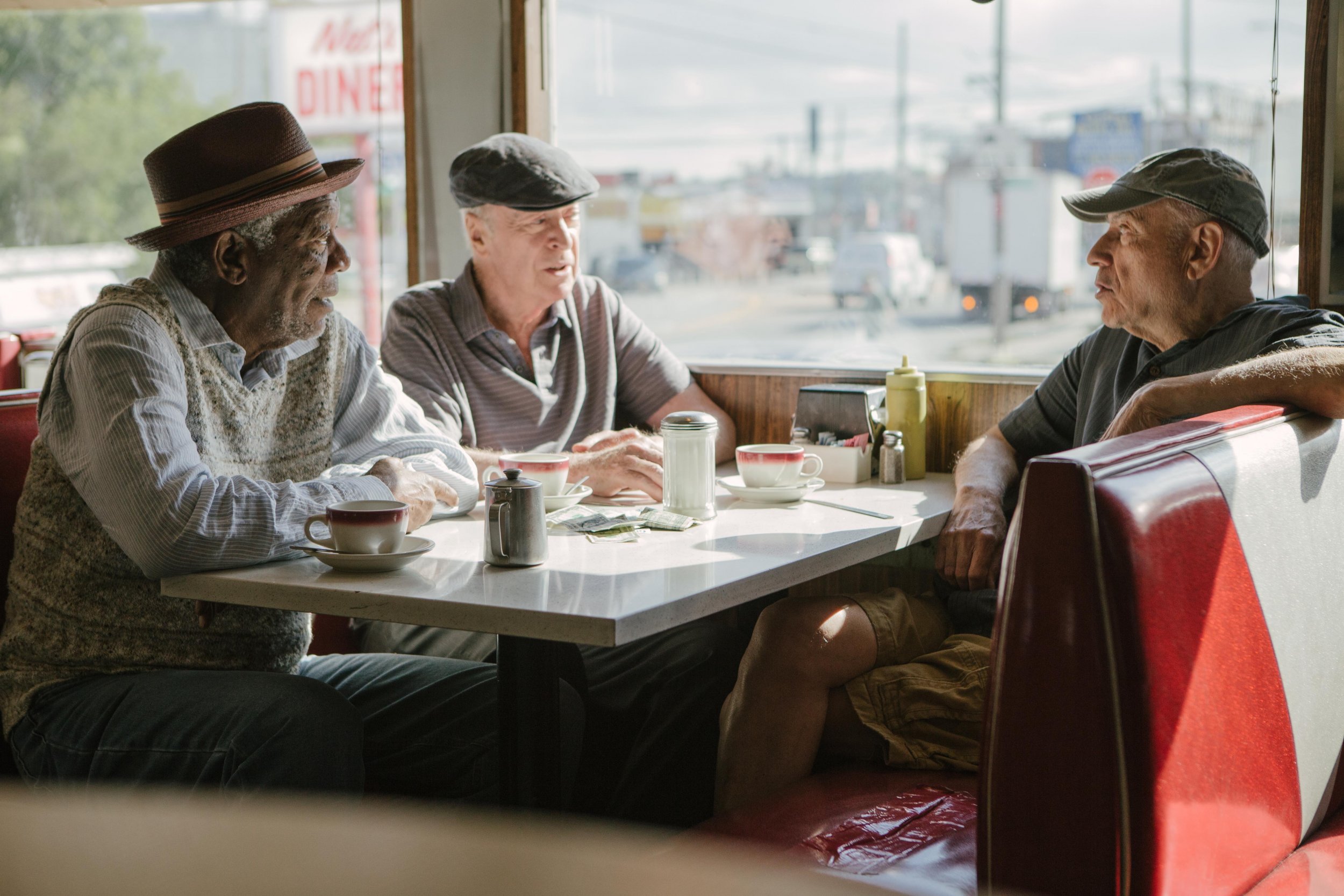 Michael Caine, Morgan Freeman and Alan Arkin are breaking bad in their new comedy, Going In Style .
The impressive trio of Oscar-winning actors play retirees who plan a bank heist after their respective pensions are canceled.
Newsweek has an exclusive clip from the movie—watch above—that features Freeman's character Willie and Caine's Joe causing chaos on a busy road while riding a mobility scooter, which Joe says is their "new getaway car." Not quite as lavish as Caine's slick rides in 1969's The Italian Job .
Going In Style is directed by Scrubs actor-turned-director Zach Braff and the screenplay was written by Theodore Melfi, the director/co-writer of Oscar-nominated Hidden Figures.
Matt Dillon and Back to the Future 's Christopher Lloyd also appear in supporting roles.
Going In Style is released on April 7.
Watch: Morgan Freeman and Michael Caine Break Bad in 'Going In Style' | Culture