Watch This Old Lady Show Off Her Moves With Professional Dancers in a Viral Video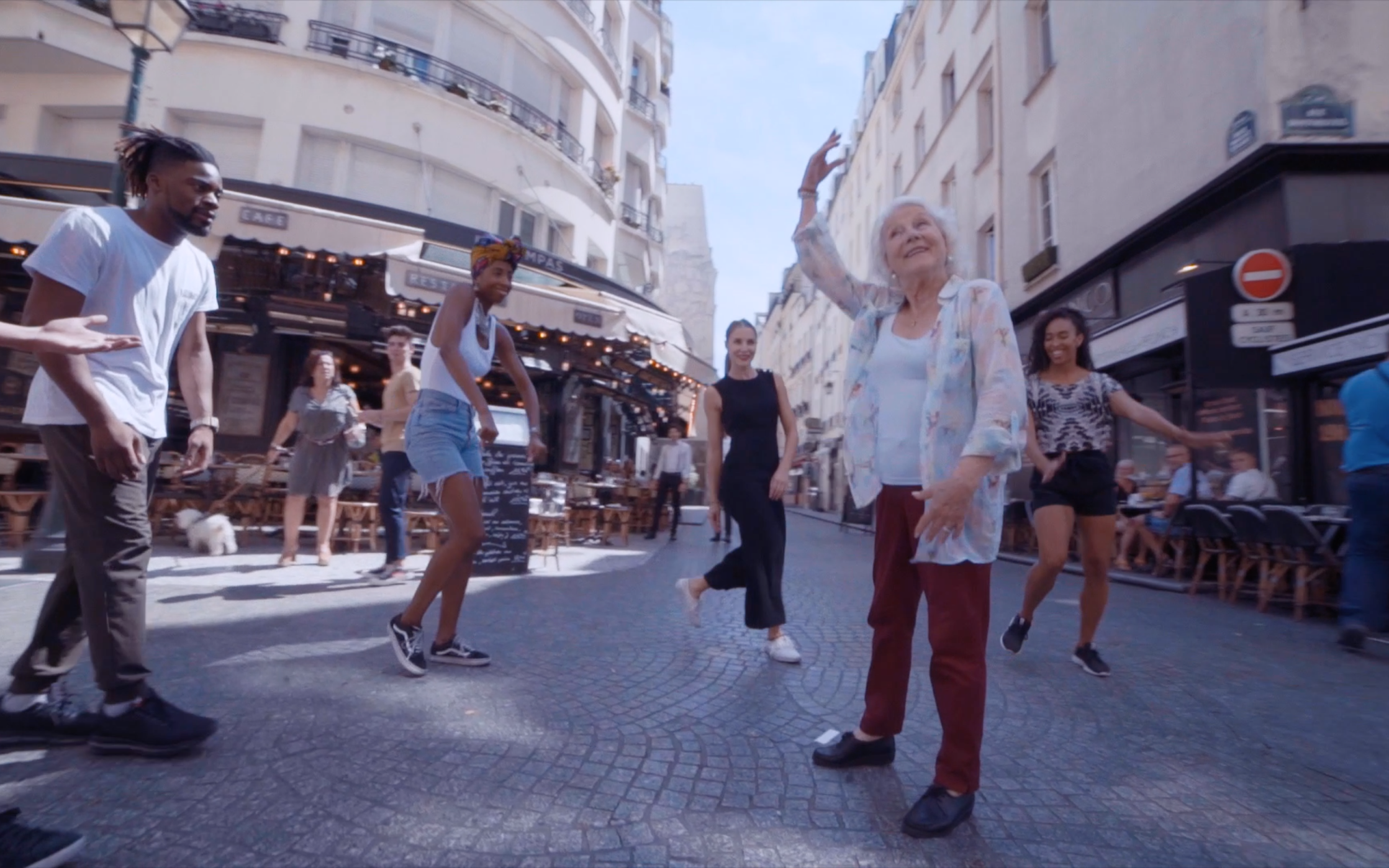 The Rue Montorgueil in Paris, a charming street in the City of Light, is a people-watching mecca. That's never been more true than when six dancers from Alvin Ailey American Dance Theater turned the picturesque stone lane into a temporary stage.
While on tour this summer, they shot a two-minute film that also included krumper Tony Noscript, breakdancer Reemcat, rhythmic gymnast-turned-dancer Nathalie Fauquette and one very special guest who joins in at the end. Claudette Walker, a white-haired amateur dancer and longtime fan of the modern dance company, is a delightful surprise.
The video, which debuted on the platform Nowness last month and was posted on the company's Facebook page November 8, has garnered more than a million views. It's just the first in a series of clips that will be released roughly every other week as part of a collaboration between Ailey and the choreographer and director Redha Medjellekh's creative agency, Red is Dancing. One of the upcoming videos features Ailey company members dancing to whatever songs passersby choose on a jukebox the group set up in New York's Union Square.
"What I love is that even with all the difference, it's the same chain of reaction, the same love, the same rhythm," Medjellekh, born and raised in France and of Algerian origin, told Newsweek. "It's all about feeling the songs. No matter your gender, no matter your style of dance, you still dance on the same beat." As for Walker, "she was the cherry on top of everything," he said. "She's an amazing character. I'm still a gentleman so I didn't ask for her age, but she has more energy than all of us."
Robert Battle, the artistic director of Alvin Ailey, told Newsweek he was caught off guard when saw Walker in the video. That's hard to do with someone who has seen as much dance as he has. "Oh perfect, perfect," he recalled thinking, relishing in the unexpected joy of watching her. In his mind it personified a quote the company often cites from its founder and namesake: "Dance… is for everybody. I believe dance came from the people and that it should be delivered back to the people."
That speaks directly to Medjellekh's goal for the series: to tell stories, capture emotion, challenge viewers and share dance, even with those who've never been interested before. (A previous project, "Dancers vs. Trump Quotes," had dancers interpret some of the most shocking quotes uttered by Trump and his administration.) Battle also hopes the videos will reach fans and skeptics alike—and, hopefully, get some of those dance-doubters into the theater.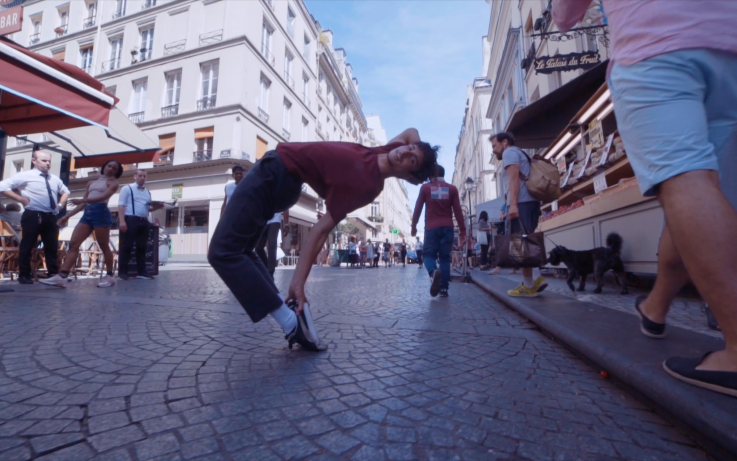 "There are a lot of messages within that small video, of unity in terms of race, in terms of age" and in terms of movement language, Battle said of the Rue Montorgueil video. "And certainly whether intended or not, this question of unity is very important right now," he added, explaining that it conveys "how desperately we need to look to the arts to unify us."
"People may not even know why it makes them feel good watching that," Battle added. They might think it's just the admittedly impressive physical capacity of the dancers, but really, "they want to see joy, they want to see people embrace each other's culture, each other's country," he added. "It's like a tonic."
"We need to see that," he said, especially "us, right now, in our country."
Watch This Old Lady Show Off Her Moves With Professional Dancers in a Viral Video | Culture