Watch: Scott Kelly Answers Questions About His Year in Space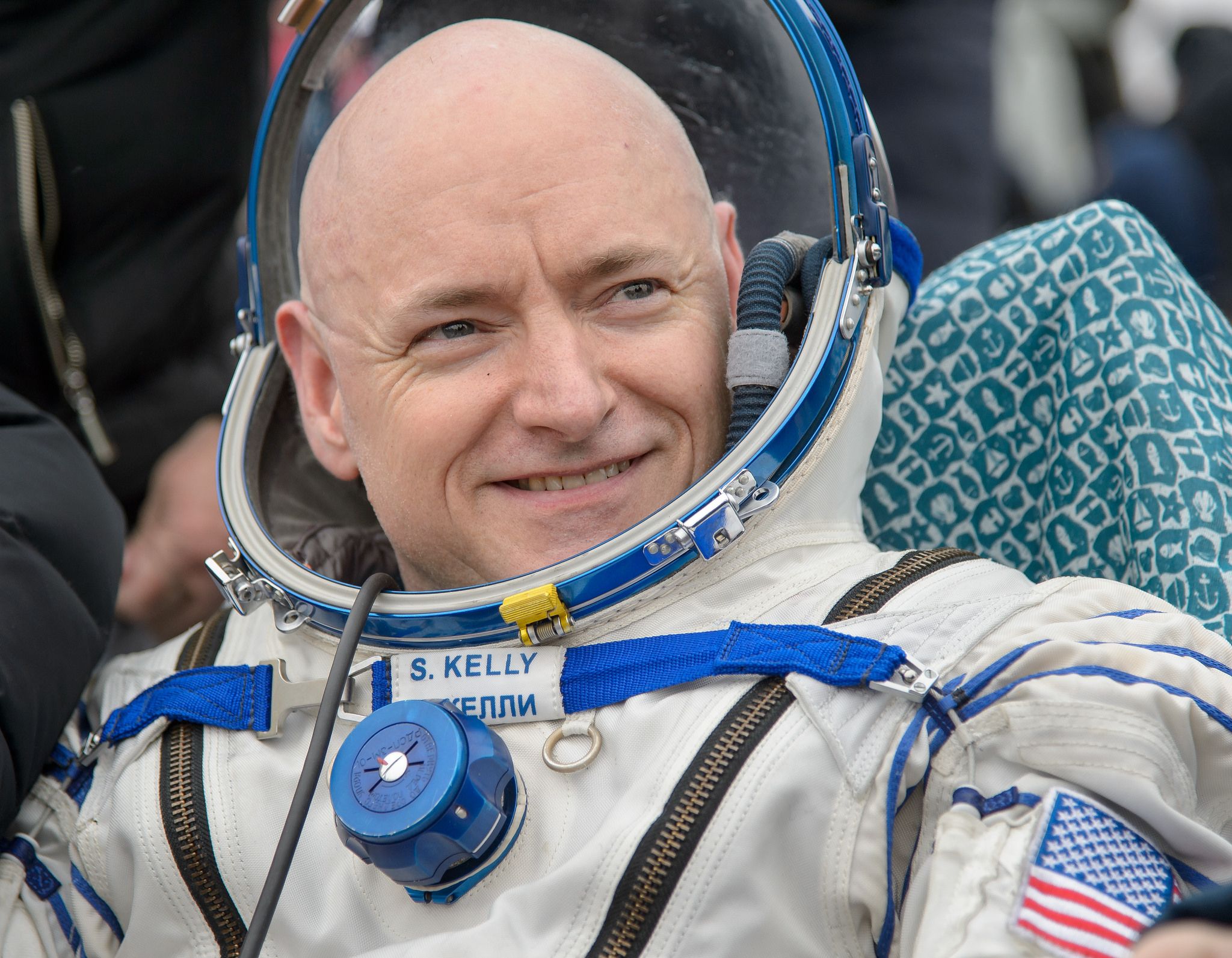 Scott Kelly landed on Earth Wednesday morning local time in Kazakhstan after spending 340 days at the International Space Station. In the time since, he's flown to Norway, stopped in Gander and arrived back in the U.S.
When he finally landed in Houston, he was greeted by his twin brother, former astronaut Mark Kelly, as well as several NASA officials and Second Lady Jill Biden, who brought beer and apple pie. He's been through a whole slew of medical testing, functional fitness tests, MRIs and muscle strength checks, and on top of it all, he hasn't stopped documenting his journey on social media.
On Friday, NASA held two media briefings focused on the Year in Space. The first featured Julie Robinson, International Space Station Program chief scientist; John Charles, Human Research Program associate manager for international science; and Mark Kelly, who provided the control for a "twins study" that is looking at the effects of long-duration space flight. The three discussed the more than 400 experiments conducted during the nearly-full year Kelly and Russian cosmonaut Mikhail Kornienko spent in space.
Immediately afterward, Scott Kelly—who is now the American astronaut who's spent the most consecutive as well as the most cumulative days in space—sat down for an hour of questions from the press, as well as from the public using the hashtag #askNASA on social media.
He spoke about everything from the very first thing he ate when he got back from space (a banana) to the much higher level of muscle soreness he's experiencing now compared with after a six-month flight and the sensitivity of his skin since his return; from how fragile the Earth's atmosphere looks from high up and the need to protect it to what he did in his spare time in orbit; and from following the 2016 presidential race from the ISS to why he jumped in the pool when he finally got home at 4 a.m. (there's no running water on the space station, and like his colleague Kornienko, he missed the feeling of water all around him.)
Though there were things he had missed about being home, "adjusting to space is easier than adjusting to Earth for me," he said. "I think coming back to gravity is harder than leaving gravity."
While Kelly continues to get used to gravity and dinner tables, space fans can watch the entirety of both sessions here: