Watch: Siri Heckles Defense Minister During Speech to Parliament
Britain's defense secretary apologized as he scrambled to turn off his phone in parliament after it started speaking to him, while he was addressing the country's representatives.
Speaking in front of the British lower house of parliament on Tuesday afternoon, Defense Secretary Gavin Williamson reluctantly halted his briefing on the fight against extremist group Islamic State (ISIS) and feebly clawed at the underside of his jacket's lapel, to no avail. The ubiquitous voice of Apple's phone assistant was already booming across the chamber, thanks to the podium microphone in front of the silent but fidgeting minister.
"Hi Gavin, I found something on the web for: 'In Syria, democratic forces supported by coalition…," the device in Williamson's pocket chimed in, forcing a bewildered interjection from veteran Speaker John Bercow.
"What a very rum business this is," Bercow enquired, as Williamson tried to sheepishly laugh the incident off as an unwelcome intervention.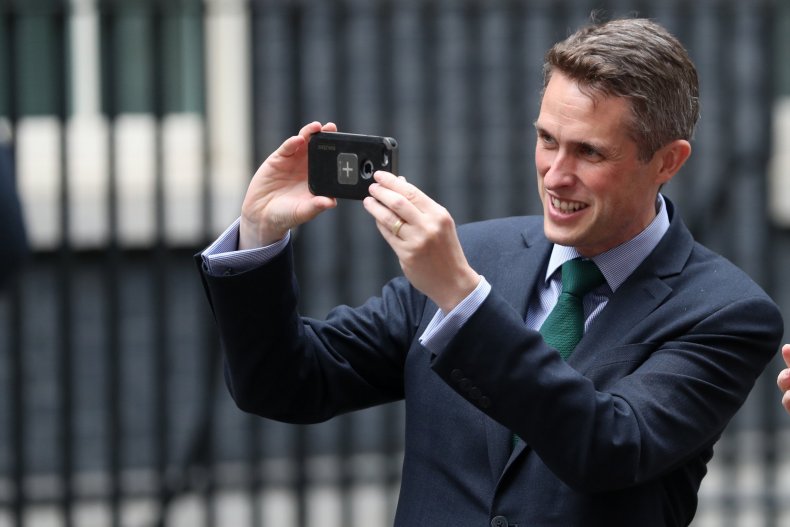 "I do apologize for that," Williamson added. "It is very rare that you're heckled by your own mobile phone. On this occasion it is a new parliamentary convention without a doubt, so if I may proceed mister Speaker, without fear of the help and support of Siri."
The British press was quick to conclude that the Siri app's voice activation feature had likely mistaken the many mentions of "Syria" in Williamson's address for its own name and launched an internet search for any relevant information to the statement the secretary was giving.
"One of the pitfalls of having a new iPhone... I must ask my 13 year old daughter how to use it!" Williamson tweeted after the incident. Although prompting laughter in parliament, Siri's oratorial debut at the House of Commons also caused some degree of concern about the security risk Williamson and his phone could pose.
"Erm hate to ruin the gag about Williamson's phone, but isn't turning off Siri one of the most basic things that you do if you care about erm, cybersecurity," Laura Kuenssberg, BBC's political editor tweeted. The broadcaster subsequently reported that a source close to the minister denied Williamson carried that phone during confidential and sensitive meetings.
Read More: This is why Russia cut the British Embassy from the World Cup opening
Williamson stepped into the role of defense secretary following Sir Michael Fallon's sudden resignation in November, but has already demonstrated a predilection for verbal faux pas. In March he courted mockery when he seemingly undercut the severity of a mounting spat with Russia over the poisoning of a former double agent on British soil by saying Moscow should "go away, it should shut up."