Watch Snoop Dogg's Hilarious Reaction to Kanye West's Rant About Beyoncé and Jay Z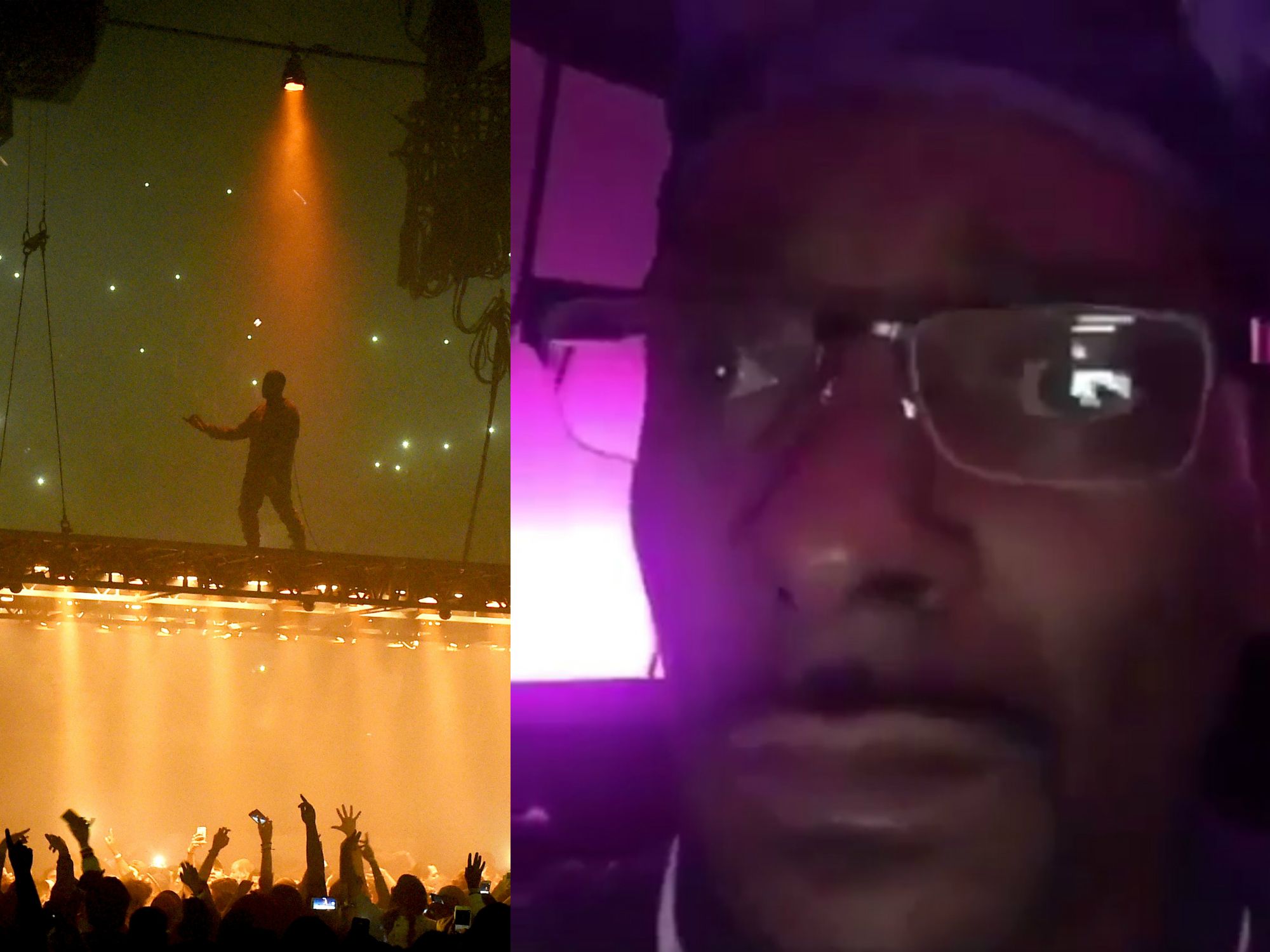 It's an interesting time to be Kanye West.
First, he elicited boos for saying he would have voted for Donald Trump during his Saint Pablo Tour concert on Thursday night. Then he stoked the ire of the BeyHive by criticizing their leader, Beyoncé, as well as her husband Jay Z, at another concert Saturday.
That was enough to prompt hip-hop legend Snoop Dogg to brand him "crazy."
The Doggfather posted an Instagram video of himself watching West's rant about Beyoncé and Jay Z in Sacramento, saying: "That n***a crazy. He picked the wrong night to vent like that. Them Sacramento n***as ain't feeling that shit."
The punchline? "I smoke weed," Snoop said. "Weed don't make you do that. What the f**k is he on?"
During Saturday's Saint Pablo gig in Sacramento, West railed against Beyoncé, alleging she threatened to pull out of the MTV Video Music Awards in August unless she won "Video of the Year over me and over [Drake's] 'Hotline Bling'."
"Now don't go trying to diss Beyoncé," he continued. "She is great. Taylor Swift is great. We are all great people. We are all people. But sometimes we be playing the politics too much and forgetting who we are just to win. F*** winning. F*** looking cool. F*** being cool."
West then turned his attention to longtime friend and collaborator Jay Z, who he previously indicated he'd become estranged from. "Jay Z, call me, bruh. You still ain't called me," he ranted. "Jay Z, I know you got killers. Please don't send them at my head."
Following his long tirade, the rapper ended the show after just 30 minutes and three songs, according to reports.
On Sunday, West cancelled his show at the Forum in Los Angeles just hours ahead of its scheduled start time.