Watch: Superpod of 1,000 Hungry Dolphins Races Through Monterey Bay in Enormous Hunt for Fish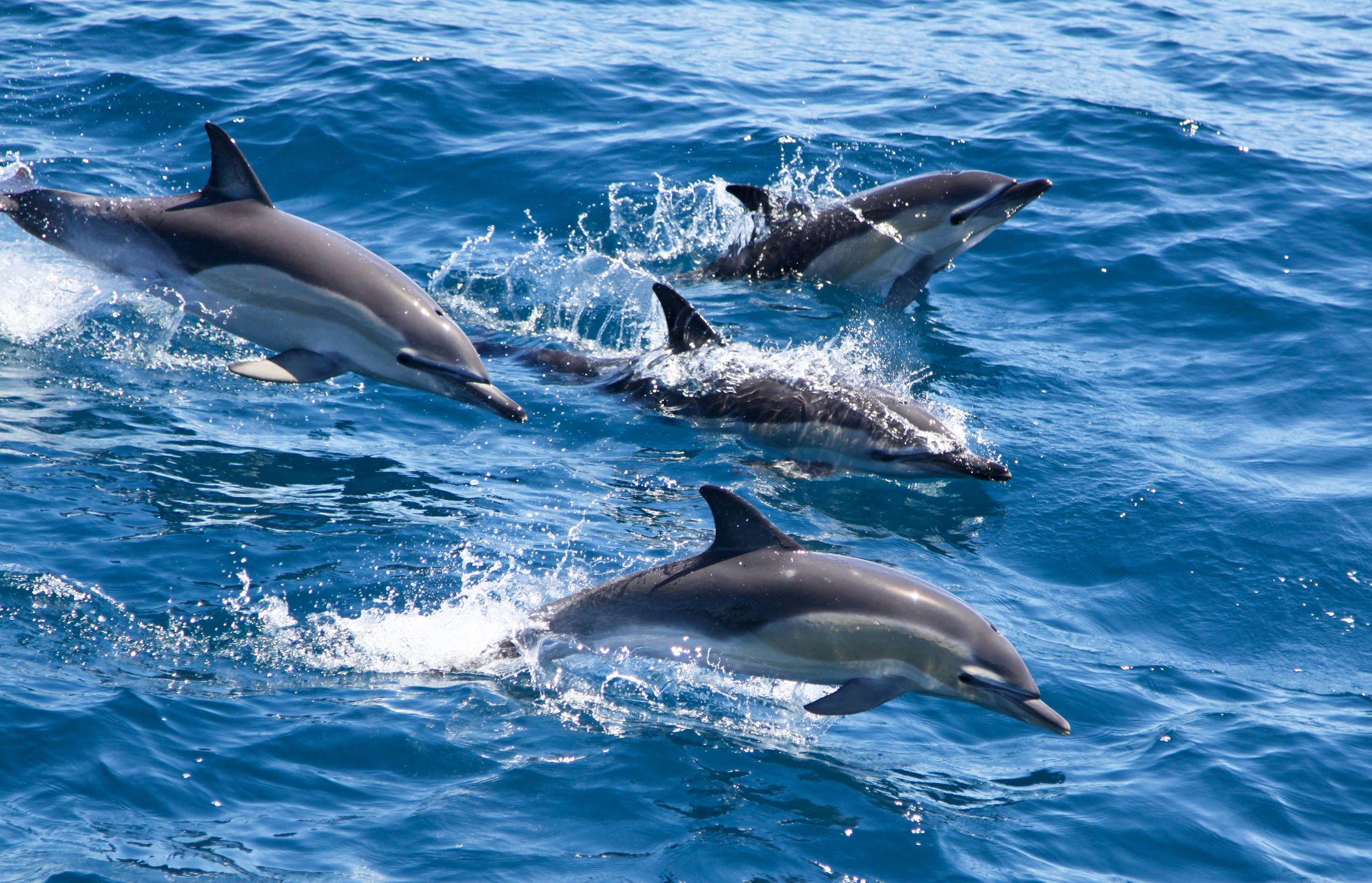 On Labor Day morning, hundreds and hundreds of fins pierced the calm, gray waters of Monterey Bay, California. About 1,000 common dolphins surged through the silvery seas, jumping through waves on the hunt for bait fish.
Footage of the epic pursuit—just a snapshot from an incredible week of activity—was shared by Monterey Bay Aquarium last week. Just a few days later, the aquarium reported, the superpod raced through the waters again.
"There are few things more magical in this world than hundreds of dolphins racing through the wild Monterey Bay on a foggy fall morning," the aquarium's original Twitter post read. Patrick Webster, Monterey Bay Aquarium's social media content creator, captured the phenomenal footage according to NPR.
"It's a very special sighting nearshore of one of the ocean's magical moments often hidden away from human observation, but to the dolphins it was probably just another Monday," Webster told The Washington Post. "Groups like this thousands strong gather together when the food run brings them together, like a concert or Burning Man or the Super Bowl."
Although it's certainly an unusual sight, these spectacular feeding frenzies aren't all that rare. Aquarium staffers caught a glimpse of hungry hordes around this time in previous years, Webster told NPR via email. "However, it is fairly rare to see them this close to shore and so readily observable by people, these gatherings are often found way offshore," he added.
Humans aren't always as impressed with the behavior of these intelligent aquatic creatures. A particularly excitable dolphin recently forced the closure of a beach in France. The animal—named Zafar—wouldn't stop rubbing up against beachgoers.
In other animal news, scientists have shown huddling makes groups of social spiders bolder and better at hunting. But arachnophobes need not cower at the thought of increasingly brave eight-legged critters, as their miniature societies produce shier, nurturing spiders to balance out the bold ones.
Researchers probing the social lives of goats recently discovered the animals can distinguish between photos of happy and sad human faces—and they prefer it when you smile. Surprised by the skills of our four-legged friends, one scientist told Newsweek he was impressed the creatures didn't just chew on the pictures.