Venus and Jupiter, two of the brightest planets in the solar system as seen from Earth, are set to nestle close to one another in the sky this weekend.
The planets have been getting closer and closer to one another from Earth's perspective for days, and from April 30 to May 1 they will reach their closest point in the sky. Astronomers call this a conjunction.
Conjunctions are quite common, with several of them occurring every year with varying closeness. Conjunctions with Venus may be particularly pretty since it is the brightest planet in the sky. Jupiter, the humongous gas giant, is also a particularly bright planet.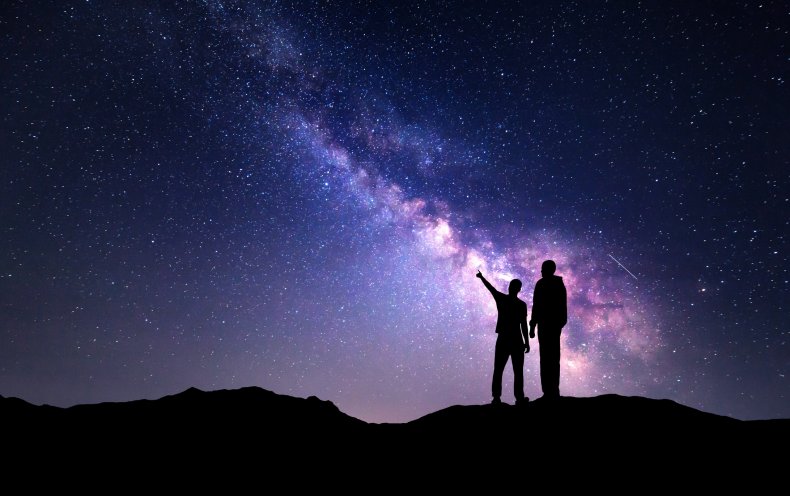 This conjunction may also be a good one to view since the moon is in a new phase, meaning it will not be illuminated by the sun and therefore not outshine other objects in the sky.
The planets' conjunction this weekend will be visible to the naked eye, separated by a gap that is roughly the size of the full moon. A good viewing opportunity will be in the early hours of April 30 and May 1 when they will be seen together just above the horizon shortly before sunrise but while it's still relatively dark, Patrick Hartigan, professor of physics and astronomy at Rice University in Houston, told CNN.
Viewers in the Northern Hemisphere will want to look southeast to see this, while those in the Southern Hemisphere will want to look to the east, Hartigan added
For those who cannot see the conjunction themselves, a live feed is due to be hosted by the Virtual Telescope Project astronomy organization in Italy. The live feed will be shown on the Virtual Telescope Project's WebTV page here and is due to start at 3:00 a.m. UTC on May 1, or 11:00 p.m. ET on April 30.
In an email, Gianluca Masi, the project's founder, described the upcoming conjunction as a "cosmic kiss." He added that the conjunction "is just a matter of perspective, but the view will be very spectacular."
Indeed, although planets appear to be close to one another when they are in conjunction this is not the case in reality. In fact, Jupiter and Venus are about 430 million miles apart according to EarthSky—about five times the distance from Earth to the sun.
The Jupiter-Venus conjunction is not the only astronomical event happening this weekend. There will also be a partial solar eclipse that will be visible for people living in certain parts of South America or Antarctica.