Watch: 'Will & Grace' Reunion Episode Skewers Trump, Backs Clinton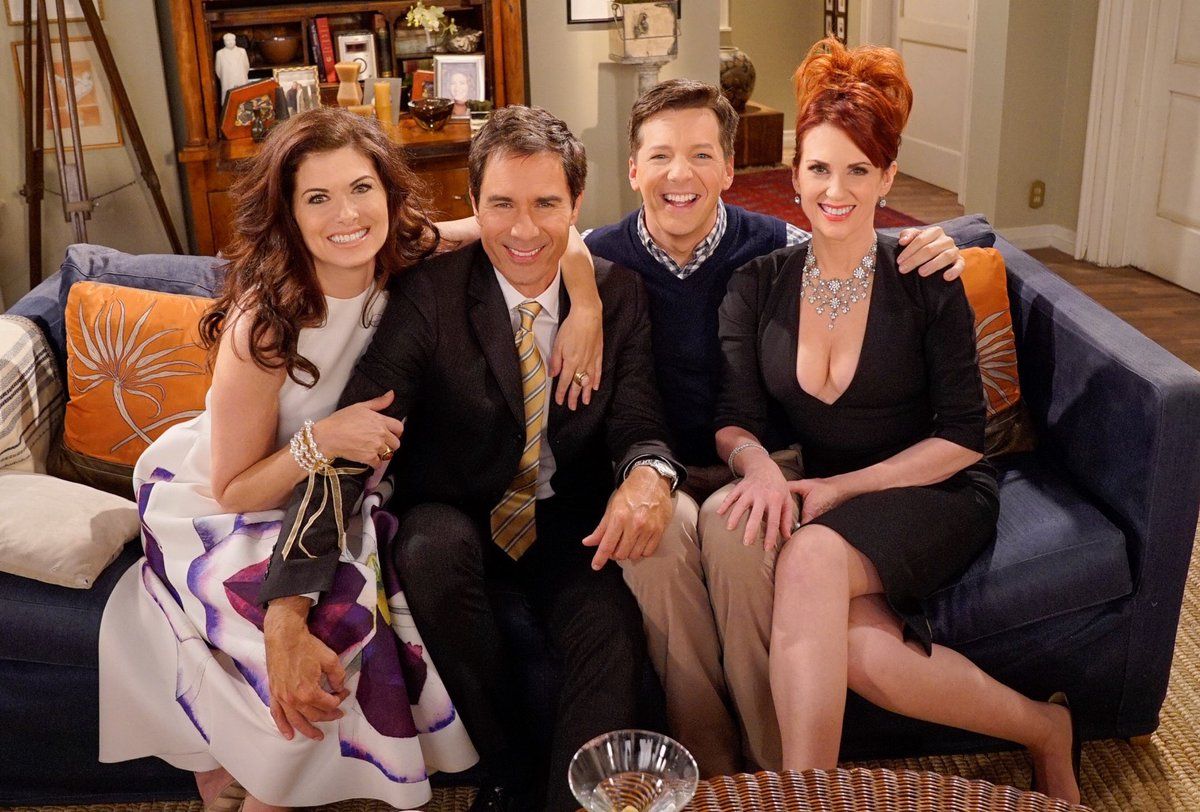 After teasing a reunion on social media over the weekend, the cast of hit sitcom Will & Grace delivered the goods Monday in a ten-minute-long mini-episode centered around the U.S. presidential election.
Debra Messing, Eric McCormack, Sean Hayes and Megan Mullally reprised their roles as Will, Grace, Karen and Jack for a new scene to encourage fans to vote for Hillary Clinton—while skewering Donald Trump in the process. (Anyone who follows Messing on Twitter will know how impassioned she is about getting Clinton into office.)
Watch below:
The new episode, which comes ten years after the NBC comedy ended, sees Will and Grace discuss the upcoming election in November and declare their support for Clinton. Karen, the eccentric millionaire Republican, meanwhile, said she was behind her friend "Donnie."
There are plenty of current cultural references ranging from hit Broadway musical Hamilton to Brangelina's split—but this wasn't just a nostalgia trip. The cast have not lost their knack for delivering hilarious zingers: "Donnie is one of my oldest friends," said scene-stealing Karen, "I helped him pick out Melania."
As for Jack? Well, in typically Jack fashion, he hasn't quite engaged in politics and it's up to Grace and Karen to try and swing his vote. Karen jokes: "If you don't vote for Trumpie, there'll be wars, monsoons, locusts and hordes of brown people pouring over our borders… it's one thing if you're sitting in the audience at Hamilton but do you really want to see those people everywhere?"
Ultimately, Will knows exactly how to win Jack's vote. Hint: it involves his favorite pop star.
The skit was produced by original Will & Grace producers Max Mutchnick and David Kohan. Its release came just hours before the first presidential debate between Clinton and Trump.