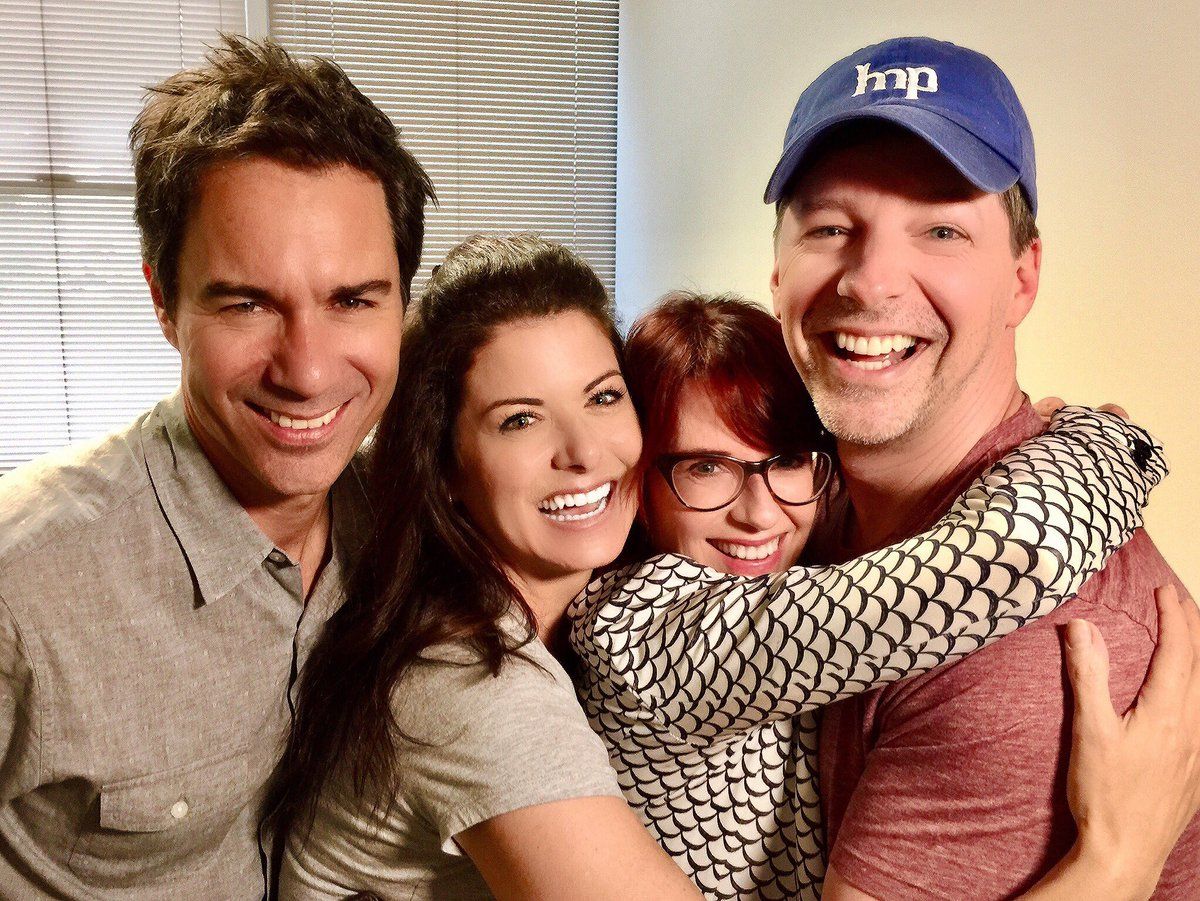 Is Will & Grace set to follow in the footsteps of Gilmore Girls and Full House by launching a revival?
Ten years after the series went off air, the cast of the hit NBC sitcom—which screened over eight seasons between 1998 and 2006—reunited over the weekend. But this wasn't any ordinary reunion over dinner.
The show's core foursome—Eric McCormack, Debra Messing, Megan Mullally and Sean Hayes—posted pictures inside what appears to be a reconstructed set of Will and Grace's New York apartment from the series.
And how is this for added intrigue? McCormack, the titular Will Truman in the groundbreaking gay comedy, seems to be holding a script.
He captioned the picture: "I used to be able to do this without glasses…"
Mullally, who won two Emmy awards for her role as scene-stealing Karen Walker, also posted a picture standing in Will and Grace's doorway:
And then Debra Messing—the titular Grace Adler—hinted a big announcement to come:
Here are Will, Grace, Karen and "Just Jack" (Hayes) together again:
Is NBC reviving the hit show? Or perhaps the Gilmore resurrectors at Netflix? Or is it all an elaborate joke?
It is no coincidence that the show marked ten years off the air in May. And with the holiday season just around the corner, a one-off special could be the perfect way to mark the occasion.