'Iron Man' Just Broke the World Record for The Fastest Ever Jet Pack Flight—And You Can Watch it Here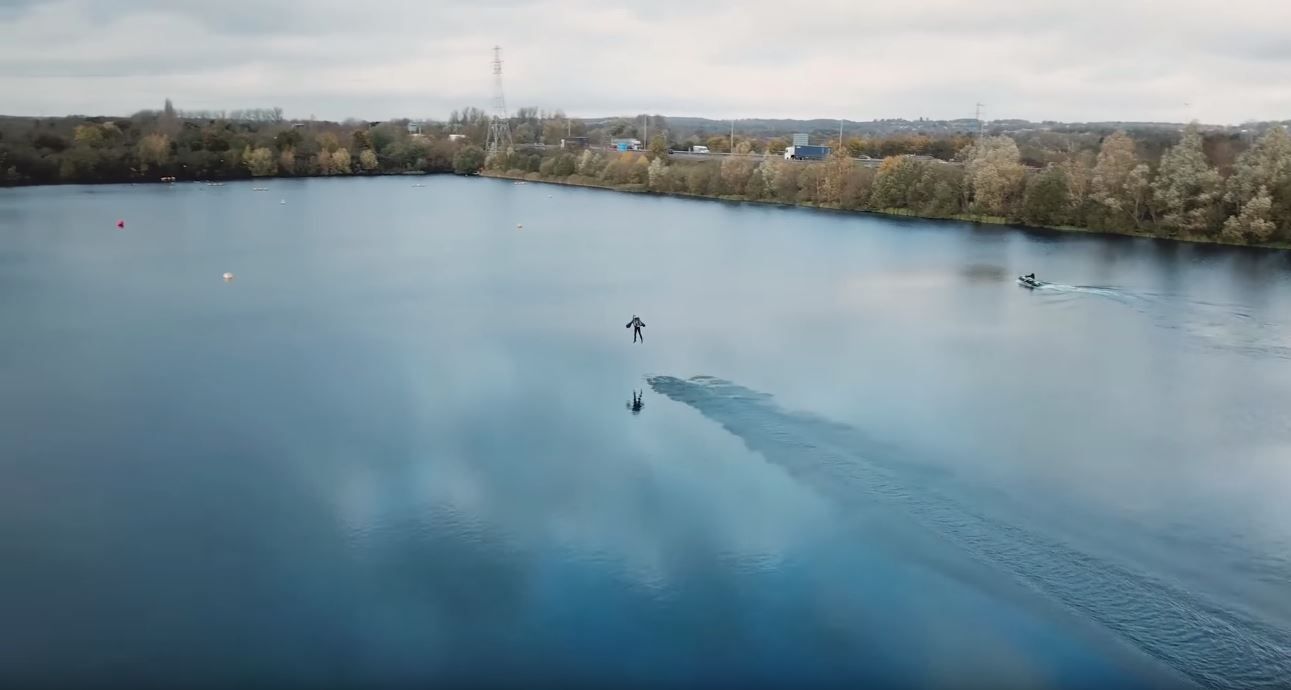 A British inventor dubbed the "real life Iron Man" has set a new Guinness World Record for the fastest jet pack.
The £40,000 ($52,000) jet pack, which uses kerosene thrusters to propel the wearer several feet above the ground, reached 32.02 mph flying over Lagoona Park in Reading, U.K., on Thursday, November 8. Richard Browning, the founder of British tech firm Gravity Industries, set the record for the 'Fastest speed in a body controlled jet engine powered suit'.
"I am delighted we have set the record," Browning said. "It is a pleasure and a privilege to have our unique creation recognised and celebrated around the world."
Read more: World's first commercial jet pack, priced around $150,000, set for launch
Gravity Industries has filed patents for its jet pack, which combines body mounted miniaturized jet engines with a specially designed exo-skeleton to allow vertical takeoff and flight.
Browning's world record comes just eight months after he founded Gravity Industries, and he hopes to commercialize the technology and push the record even further in the future.
"Gravity has gone from an audacious dream to a patent pending technology powering the world's first human propulsion flight, all in less than 12 months," the company's website states.
"Our vision is to build an entirely new generation of human flight systems for commercial and entertainment applications."
Gravity Industries is one of several companies currently working on jet pack technology, with aviation giant Boeing and DARPA recently announcing a $2 million prize for "personal flying devices."
The idea is for teams to build an ultra-compact, quiet and "urban compatible" jet pack that anyone can use. Teams are able to register for the first phase of the GoFly Prize until April 4, 2018.
Browning's record attempt helped promote the Guinness World Records Day, which is set to take place on November 19. Upwards of 600,000 people around the world are expected to attempt to break world records on that day.