Watch: World's First Mind-Controlled Drone Race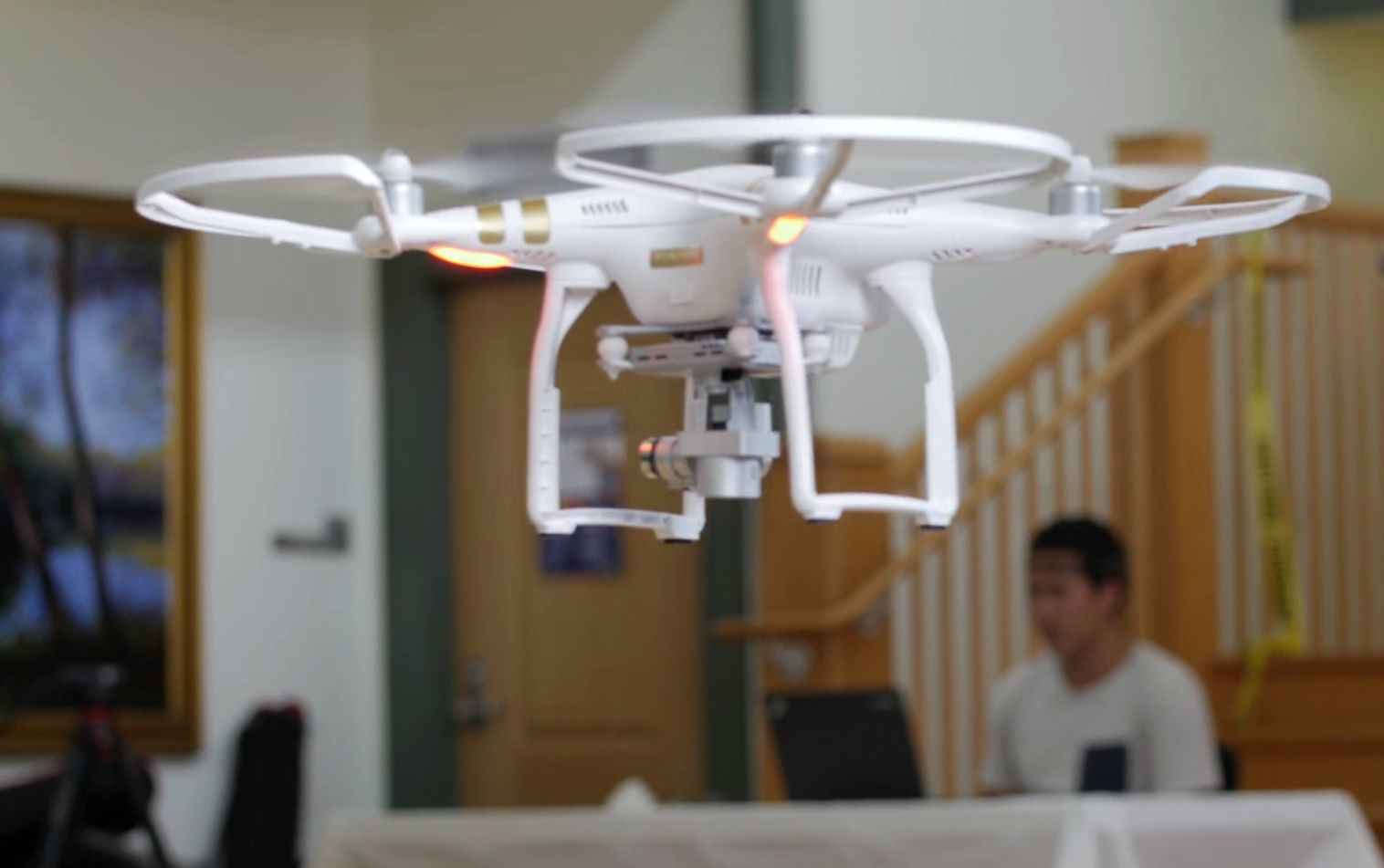 A competition billed as the world's first mind-controlled drone race is hoping to bring brain-reading technology out from research labs and into real-world use.
Sixteen students at the University of Florida took part in the competition, taking control of the drones using a brain-computer interface (BCI) device.
"We have a computer program that you look at, and we tell you: 'Think forward, like think about pushing a chair forward,'" said Juan Gilbert, chairman of the Department of Computer Science and Engineering at the University of Florida.
"So we learn to navigate the drone based on your brain patterns for specific things you're thinking about. We're starting a new trend in society. There will be future brain-drone competitions. We're starting out with a simple little race right now—who knows where this will go? It's exciting."
Drone racing was recently billed as "the next NASCAR," following a TV deal with one of the world's largest sports broadcasters, ESPN.
A multi-year deal between ESPN and the International Drone Racing Association (IDRA) will see the National Drone Racing Championships in New York this August broadcast to an international audience.
"Drone racing gives anyone the ability to fly like a superhero," Scot Refsland, chairman of the IDRA said earlier this month. "Because everyone can experience the thrill of racing as if they were sitting in the drone cockpit, the sport is skyrocketing."
The use of a BCI headset in the burgeoning sport will help to bring the technology to a wider audience, according to University of Florida student Chris Crawford.
"With events like this, we're popularizing the use of BCI instead of it being stuck in the research lab," Crawford told AP.
"BCI was a technology that was geared specifically for medical purposes, and in order to expand this to the general public, we actually have to embrace these consumer brand devices and push them to the limit."