Watergate Reporter Carl Bernstein Calls Donald Trump a 'War Criminal'
Political analyst and Watergate reporter Carl Bernstein called former President Donald Trump a "war criminal" on CNN's Reliable Sources Sunday.
He said people need to view Trump in "a different context," calling him "our own American war criminal."
The comment appeared to shock host Brian Stelter, who prompted Bernstein to explain his remark.
Bernstein said the alleged crimes include the tens of thousands of people who died during the pandemic due to what he called Trump's "homicidal negligence." He accused Trump of "putting his own electoral interests above the health of our people, as they were slaughtered in this pandemic."
He also likened Trump's response to the 2020 election and January 6 Capitol riot to war crimes.
He noted General Mark Milley reportedly compared Trump's supporters and his movement to "brownshirts," a paramilitary group in Nazi Germany. "Not the press, not reporters comparing Trump to Hitler, but rather the head of the American military comparing him and his movement to brownshirts," he said,
Stelter pointed out that Bernstein would get pushback for the remarks.
"It's not as if ICC is setting up a panel or anything, taking any action," Stelter noted.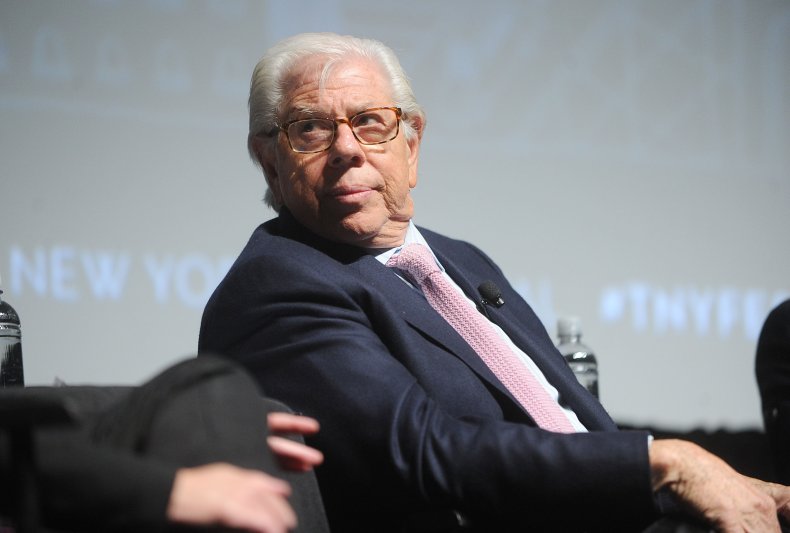 Bernstein defended his assessment.
"A war against both our people, in terms of what the effects of his polices and selfishness—if you want to use the word narcissism—brought," he said.
He said there is something in Trump "we have never seen in a president before."
"It's not just about impeachable offenses. It's about a different kind of crime in which the humanity of the people of the United States was relegated to the floor by the president of the United States, who uplifted only his own narrow political, financial, and personal interests above that of our people, of our country, of our Constitution," he said.
Newsweek reached out to Trump's office for comment but did not hear back Sunday evening.
Bernstein has long been critical of Trump.
Following the January 6 Capitol riot, he called for Trump's impeachment.
"The time for the invocation of the 25th Amendment is NOW," he tweeted. "Members of Trump's own staff from the top down know he's been talking & acting like a madman-despot for weeks, including his remarks today to the mob he brought to DC for his own provocative & seditious purposes."
In 2019, in response to the first impeachment of Trump, he said there was "overwhelming evidence that the president of the United States conspired with his lawyer to undermine the electoral process in this country through the intervention of a foreign power."