Watergate Witness Suggests Trump Is Too Stupid to Abuse the System Like Nixon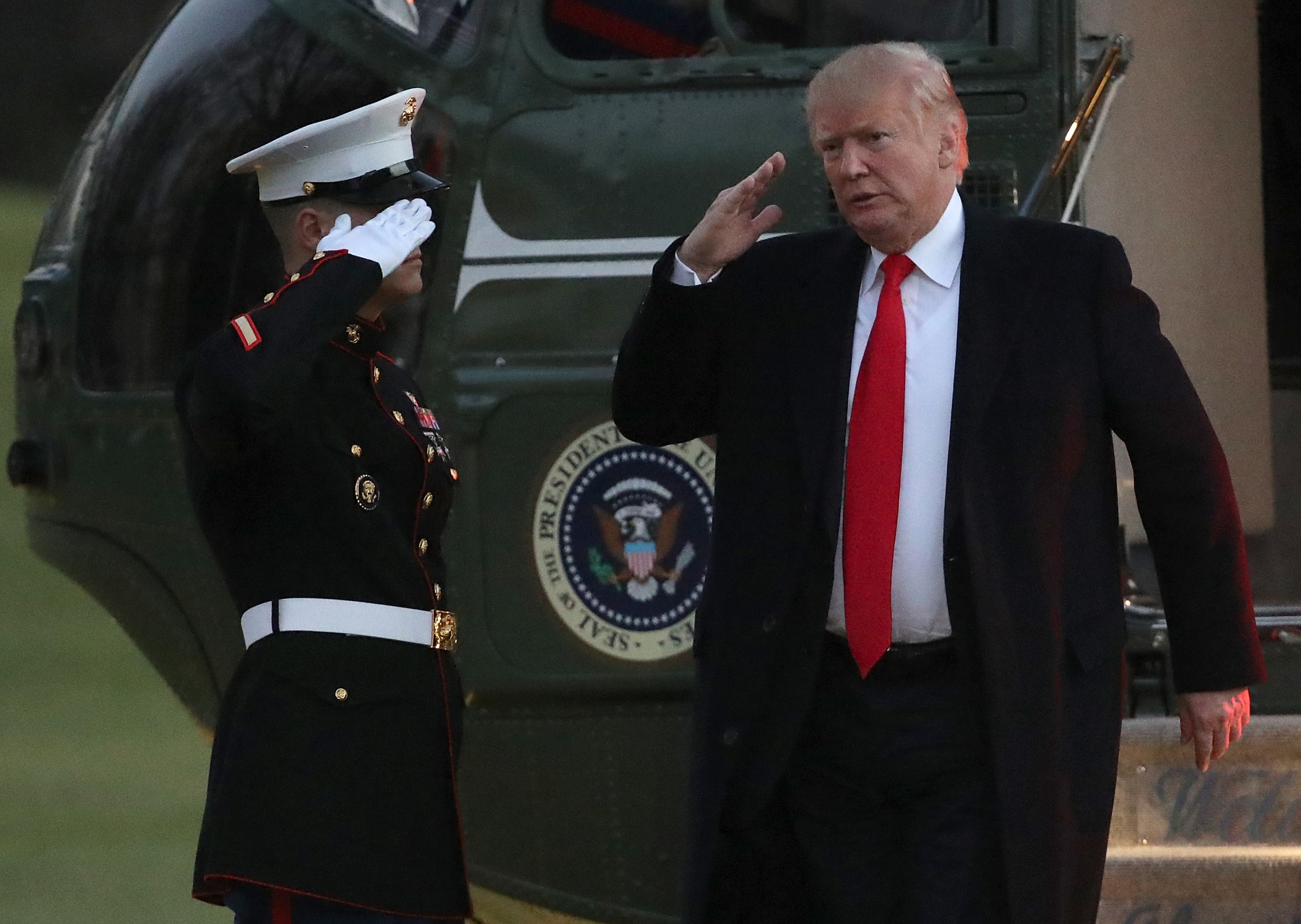 A key witness in the Watergate investigation has suggested Donald Trump is too inept to attempt to abuse the system like Richard Nixon because he has no idea how it works.
John Dean, the former White House counsel under Nixon, said in an interview with Politico published Tuesday that he believes the Russia investigation appears likely to continue for some time and that a Trump impeachment is possible—but not for the same reasons as Nixon because the incumbent president is too stupid.
"Trump isn't likely to be found guilty of the same abuses of power that Nixon was because he doesn't know he has the power to pick up the phone and tell the secretary of the Treasury to start auditing Bob Mueller's tax returns. He hasn't thought that through yet. Nixon had," Dean told the publication.
"Trump doesn't even know where the levers and buttons are that he can push and pull," he added.
As special counsel Robert Mueller's investigation continues, the White House has been forced to deny rumors the president is considering dismissing Mueller, with Trump's openly derisive view of the investigation into whether his campaign colluded with Russia prompting fears he may attempt to replace the special counsel.
The president has been dismissive of the investigation on a number of occasions, with one of his tweets on the indictment of his former national security adviser Michael Flynn prompting questions over whether the message could bolster a case against Trump for obstruction.
"I had to fire General Flynn because he lied to the Vice President and the FBI. He has pled guilty to those lies. It is a shame because his actions during the transition were lawful. There was nothing to hide!" Trump posted, the first time he suggested he knew Flynn lied to investigators.
Former White House counsel Dean also touched on the topic of obstruction, and dismissed the suggestion made in December by Trump's lawyer John Dowd that the Republican could not obstruct justice by virtue of being president.
"Everybody who got involved in the obstruction of justice at the Nixon White House didn't have a clue what obstruction of justice was, including me. Later, after I read the statute and telling Haldeman and Ehrlichman, as well as Nixon in some tapes, it's clear Nixon didn't know anything about obstruction of justice," Dean said.
"Unfortunately, motive and intent in the law are different. What they thought [was that] because what they were doing was purely political, and trying to minimize the impact of this blundered break-in at the Watergate, they had no criminal intent," he added. "Well, they intended to do the actions they did, which was stop the investigation. That's what Trump did. His motive is irrelevant."