Waukesha Suspect Misinformation Spreads as Fake Photo of SUV Driver Shared
Misinformation and disinformation is circulating on social media after a red SUV sped through a Christmas parade in the Milwaukee suburb of Waukesha, Wisconsin, on Sunday, killing at least five people and injuring more than 40 others.
A "person of interest" is in custody, Waukesha Police Chief Dan Thompson said at a news conference on Sunday night. However, he did not release the person's name or give details about the person, or indicate a possible motive for the incident.
Since then, false information about the perpetrator has been posted on Twitter, including some claiming that he has been identified as Sam Hyde. On Monday morning, NBC News reported that Darrell Brooks, 39, was the person taken into custody Sunday night.
Several accounts shared a tweet that included a picture of a white man in a red vehicle and identified him as the driver of the SUV who sped through the parade. Twitter has removed the initial tweet by an account with the handle @captainjenkem for violating the platform's rules.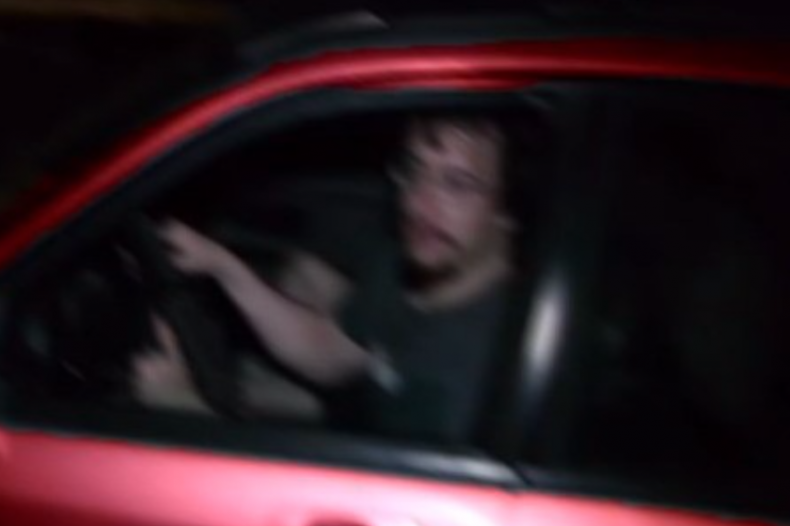 Others on the social media platform have noted that the man pictured is Hyde, a comedian who is the subject of a long-running hoax that identifies him as the perpetrator following mass killings in the U.S.
Hyde initially gained notoriety for mocking TED Talks, but he has since become known for the "Sam Hyde is the shooter" meme.
His name has been invoked by anonymous Internet trolls after several mass shootings over the past several years. In 2017, a Texas congressman fell for the recurring hoax and mistakenly told CNN that Sam Hyde was the gunman who opened fire in a church in Sutherland Springs, Texas.
Mia Cathell, an editor for conservative news site The Post Millennial, posted a tweet showing the image had been doctored to change the vehicle's color from silver to red.
"Internet trolls are spreading disinformation about the #Waukesha driver with a photoshopped image of Sam Hyde, who's often misreported as the perpetrator of mass killings, in a red car," Cathell wrote. "The long-running hoax resurfaces after tragedies."
Others urged people to stop speculating and sharing misinformation in the wake of the incident in Waukesha.
"Seeing speculation and blatant misinformation being spread about #Waukesha together with graphic video of the incident," Christian Christensen, an American who is a professor of journalism at Stockholm University, wrote on Twitter.
He added: "Just about as irresponsible as you can get right after a tragedy. Only serves to add fear and uncertainty to an already terrible incident."
Newsweek has contacted Twitter and the Waukesha Police Department for additional comment.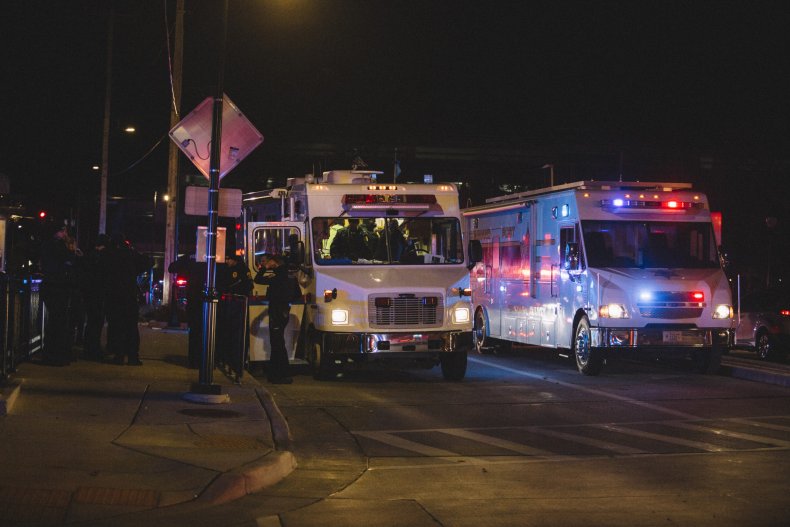 UPDATE 11/22/21 9:14 a.m. ET: This article was updated to include a new preview picture.
UPDATE 11/22/21 10:12 a.m. ET: This article was updated to include information about the person in custody.