Wave of GOP Senate Retirements Complicates Party's Path Back to a Majority
At least 3 Republican members of the U.S. Senate have announced they will not seek reelection, which could lead to Democrats taking further control of the Senate.
Democrats gained a 50-50 split with Republicans in the Senate following the special January Senate elections in Georgia, in which both incumbent Republican senators were ousted. Democrats have an advantage over Republicans with Vice President Kamala Harris serving as President of the Senate. Harris is expected to break any tie votes in the Senate in favor of Democrats. Republicans would only need to replace one Democrat in order to regain a majority in the Senate.
Democrats holding a majority in the Senate would assist President Joe Biden's administration. Biden has already proposed a sweeping COVID-19 economic stimulus bill and issued executive orders reversing many of the policies set in place by the administration of former President Donald Trump. Republicans, some of whom still hold a modicum of allegiance to Trump, could attempt to block any of Biden's future proposals.
During his 2016 reelection campaign, North Carolina Senator Richard Burr said he would leave office in 2022 if elected. At the time, Burr told reporters he "never envisioned retiring out of the Congress." Burr said the announcement served to mollify his wife who "would like to know that the light at the end of the tunnel is not a train."
Burr temporarily abdicated his seat as chair of the Senate Intelligence Committee in May 2020 while he was investigated by the Department of Justice for alleged insider trading related to the COVID-19 pandemic. The DOJ closed the investigation in January 2021 without filing charges.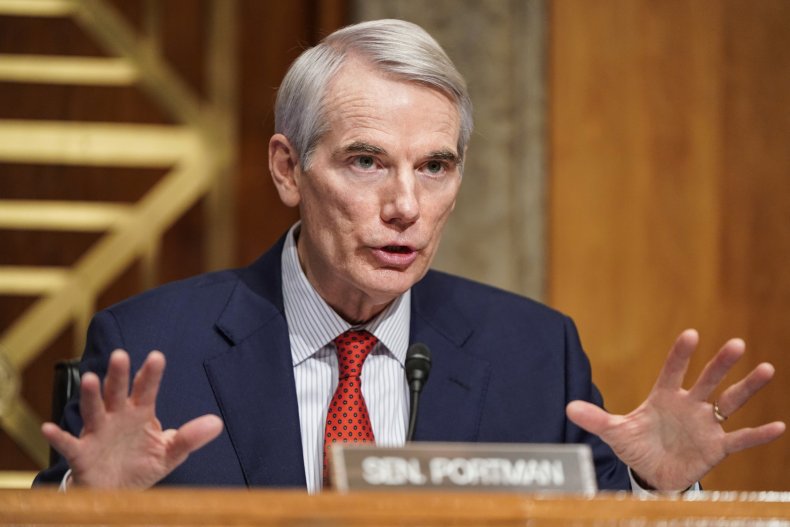 Democratic state senator Jeff Jackson announced that he would be running for Burr's seat in the 2022 election. Three-term Democratic state senator Erica D. Smith also said in January that she would enter into the election for Burr's seat.
In October 2020, Pennsylvania Republican Senator Pat Toomey announced that he was leaving the political arena and returning to the private sector.
"I have no specific plans and I'm not going to spend time or energy thinking about what I'll do later until a good two years from now because I've got a lot of work still ahead of me," Toomey said in a statement. "I'm really pleased with the work I've been able to do."
Initially a staunch ally of former President Donald Trump, Toomey was one of only 5 Senate Republicans to vote against a measure that would have prevented Trump's upcoming second impeachment trial. Toomey told CNN in January that Trump seemed to change after losing the election to President Joe Biden.
"[Trump] descended into a level of madness and engaged in activity that was absolutely unthinkable and unforgivable," Toomey said.
Pennsylvania's Lieutenant Governor John Fetterman is exploring the possibility of running for Toomey's open Senate seat.
"We think we can win if we go for it," Fetterman's campaign website read. "But before we decide to run, we want to know who's with us."
Citing an excess of "partisan gridlock," Ohio Republican Senator Rob Portman announced Monday that he would not seek reelection in the 2022 Senate race.
"We live in an increasingly polarized country where members of both parties are being pushed further to the right and further to the left, and that means too few people who are actively looking to find common ground," Portman said in a Monday statement.
Biden has expressed hopes for cooperation in the current Senate.
"Unity requires you to eliminate the vitriol, make anything you disagree with about the other person's personality," Biden told reporters on Monday. "We have to get rid of that."
Newsweek reached out to the National Republican Committee and the Democratic National Committee for comment.