Wawa Store Ransacked by Dozens of Juveniles in Philadelphia
A group of 100 juveniles stole and damaged items as they ransacked a Wawa convenience store in Philadelphia.
Dozens of juveniles tore through the store on Roosevelt Boulevard and Tyson Avenue at about 8:22 p.m. on Saturday night.
Wawa has a chain of 950 convenience stores in Pennsylvania, New Jersey, Delaware, Maryland, Virginia, Florida and Washington D.C.
Philadelphia police officers arrived and found some 100 juveniles rampaging through the store, according to ABC 6.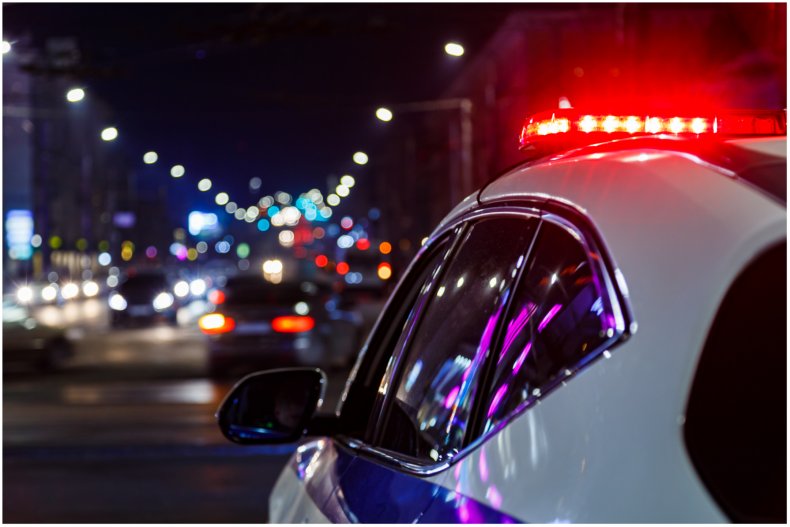 Video taken inside the store showed dozens of people throwing and taking items inside the building.
At one point in the video, a person could be seen climbing onto a counter before starting to dance.
Another clip showed the damage that had been done with items strewn across the floor.
While there were no reports of injuries, a former employee told the network she was outraged by what had happened.
Kaitlyn Holtzman told ABC 6: "I was angry. I was very upset because, being in the shoes of those employees, I know just how terrifying it is and how, like, frustrating it is having to clean up after that as well."
Police are now searching for those responsible but there were no reports of any arrests.
In a statement sent to the network, Wawa said the company was "working closely with law enforcement to support their efforts to bring all of the perpetrators to justice as soon as possible.
"We remain committed to protecting our associates and customers and ensuring a safe, welcoming environment for each customer, in every Wawa store. Nothing is more important to us."
Anyone with any information has been asked to call the police on 215-686-TIPS.
Newsweek has contacted Philadelphia police and Wawa for comment.
Newsweek has reported on previous cases of large crowds ransacking locations across the U.S.
Last month, a 7-Eleven store in Los Angeles was ransacked early in the morning by a group of looters, according to the police.
A Los Angeles Police Department statement said: "The spectators then formed a 'flash mob' of looters and rushed a nearby 7-Eleven located at the northwest corner of Figueroa Street and El Segundo Boulevard.
"Video surveillance from the store showed the looters fanning out across the store and grabbing all the snacks, drinks, cigarettes, lotto tickets, and other merchandise.
"Looters also vandalized the store and threw merchandise at employees.
"The looters then exited the store to the surrounding parking lots and streets, and quickly dispersed before police arrived."