'We Are Pursuing': Trump Will Face Subpoena if 1/6 Evidence Leads to Him, Says Rep. Thompson
The House January 6 select committee will subpoena former President Donald Trump for testimony and information if the investigation gathers enough evidence that leads to him, Representative Bennie Thompson said Sunday.
"If we have enough evidence, and obviously we are pursuing evidence, but if the evidence leads to former President Trump or anyone else. The committee is not resonant in pushing back on it. We will go forward with it," the Mississippi Democrat and chairman of the House select committee investigating the Capitol riot said on CBS' Face the Nation.
"Nobody's off-limits. We will be on an ongoing basis issuing subpoenas to various individuals around the country," he added. "We'll follow the facts and circumstances as they present themselves."
The House of Representatives voted Thursday to hold former Trump adviser Steve Bannon in criminal contempt for defying a subpoena to cooperate with the committee's investigation into the events of January 6. Their recommendation will be sent to the Justice Department, which will decide whether to enforce the prosecution.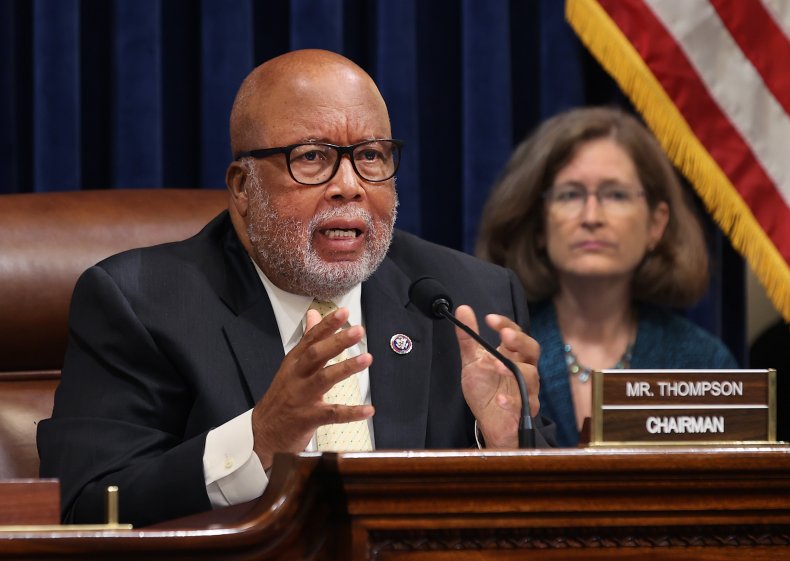 The face-off with Bannon is just one element of an escalating congressional investigation into the insurrection, with over a dozen subpoenas issued so far and a lack of compliance among Trump allies.
The vote marked Democrats' most aggressive move yet to fight the former president's attempt to stymie the probe, signaling their determination to avoid the long standoffs that occurred under the Trump administration over congressional subpoenas. Legal battles over the flouting of subpoenas continuously delayed attempts to examine the White House and federal agencies during Trump's presidency.
There's no guarantee that Trump would receive a subpoena, and he's already threatened to "fight the subpoenas on Executive Privilege and other grounds."
The panel has also requested a trove of documents from several federal agencies, including the National Archives, which holds the White House records of the Trump administration. Trump filed a federal lawsuit Monday seeking to block the release of the documents from the National Archives to the select committee.
"The Committee's request amounts to nothing less than a vexatious, illegal fishing expedition openly endorsed by [President Joe] Biden and designed to unconstitutionally investigate President Trump and his administration," the lawsuit argued. "Our laws do not permit such an impulsive, egregious action against a former President and his close advisors."
Legal experts say that Biden has the final word on whether the documents are covered by executive privilege and that Trump's lawsuit could work to delay their release. The president had refused Trump's request to assert executive privilege.
Newsweek reached out to Trump representatives for comment.