We Should Be Teaching Critical Race Theory to Kids—But It Has to Be Done Right | Opinion
This Black History Month, many are celebrating Connecticut and California becoming the first states to require Black and Latino Studies and ethnic studies in high school. Diverse educators nationwide collaboratively prepared and vetted curricula for California's and Connecticut's newly required courses, recognizing the need to support teachers as they navigate exceedingly complex content that is likely unfamiliar to even some seasoned educators.
And yet, at the same time, many states oppose exposing children to the less glamorous aspects of American culture and history; 36 states having taken steps to restrict discussions of race and racism in schools.
As two Yale School of Medicine faculty and national educators—Dr. Black is an African American woman specializing in medical antiracism and Dr. Olezeski is a bisexual woman specializing in transgender healthcare—we write today in full support of lessons of race and racism, including CRT, being taught in school.
But we also share the concern of critics of CRT about the content and dissemination of this curriculum. Grade school lessons about race and racism are new content areas for many educators—hence the intense debate. Organizations providing expert training and resources in ethnic studies are growing in number, but many state and district professional development budgets are incapable of providing the widespread training and resources necessary for this new educational journey.
Instead, social justice-minded educators are sacrificing unpaid time finding materials and assignments on their own initiative, leaving them vulnerable to professional attack, poorly chosen content, and even death threats.
Worse, disastrous consequences face Black students and their educators when teachers are left to teach beyond their scope of training and/or expertise. In Dr. Black's case, it turned her 10-year-old daughter into a slave.
In January 2020, Dr. Black's daughter's 5th grade teacher wished to teach about colonialism and the horrors of American slavery—a noble, good intention that chimes with the goals of CRT advocates. But this teacher had no access to formal training or materials vetted by African American historians and educators. Instead, she selected a play published by Scholastic in 2003, where Black children were scripted to be whipped by white classmates and lay on the floor like they were on a slave ship.
The play was cancelled before the performance. But it revealed the dangers of not supporting teachers in their teaching on racism.
Happily, this same Connecticut school district will now be responsible for supporting its educators as it begins its first semesters of statewide required Black and Latino studies. Teachers will now be supported with vetted materials by Black historians and educators to help keep teachers unfamiliar with CRT from straying too far from appropriate content.
Much of the current criticism of CRT criticism focuses on misperceptions of white children "learning" to hate themselves. This is by no means a principle of well-taught CRT, but through lack of professional development and unregulated content, if lessons of race and racism were taught in every school today, we would be leaving teachers to fend for themselves. We would risk a massive uptick of inappropriate, harmful assignments, and Dr. Black's experience highlights the potential harm to Black students and their valued teachers.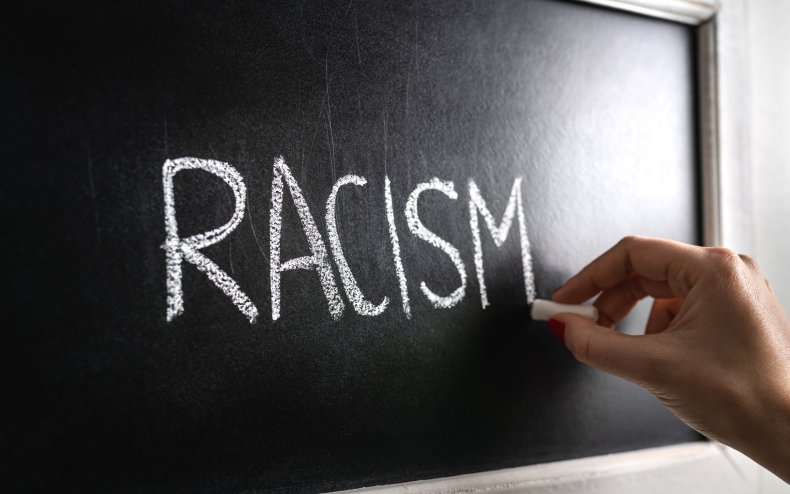 Unfortunately, resistance to more inclusive grade school curricula will continue even after appropriate educational materials are created and educators are properly trained. For example, school counselors have a vast array of expertise and materials to deliver programs on topics ranging from suicide prevention to emotional well-being. Nonetheless, some parents across the country oppose such programs due to beliefs that teaching children about mental health issues actually harms mental health.
For the growth of our children and our society, we need to teach about the atrocities of slavery and genocide and the impact of racism in our country, past and present. But we cannot risk more slave plays.
As we celebrate Black History Month this year, let our appeals to include lessons of race and racism become more powerful by first advocating for our teachers and children to have access to robust, age-appropriate training and materials worthy of that inclusion.
Carmen Black is an Assistant Professor of Psychiatry, Yale School of Medicine, and a Public Voices fellow of the OpEd Project. Christy Olezeski is an Associate Professor of Psychiatry, Yale School of Medicine, and a Public Voices fellow of the OpEd Project.
The views in this article are the writers' own.