'We Will Fight for You': Parkland Campaigners Support YouTube Mass Shooting Victims
Survivors of the mass shooting at Marjory Stoneman Douglas High School in Parkland, Florida, have sent messages of solidarity to the victims of Tuesday's shooting at YouTube's headquarters in San Bruno, California.
The YouTube shooting left a man and two women with gunshot wounds. The perpetrator, who has been identified as Nasim Aghdam, 39, shot herself dead.
"My heart goes out to those in the YouTube shooting, I'm so sorry, this should have never happened, I promise we're going to fight for you," tweeted Sarah Chadwick, who alongside other Parkland pupils has led a national campaign for tighter firearms legislation.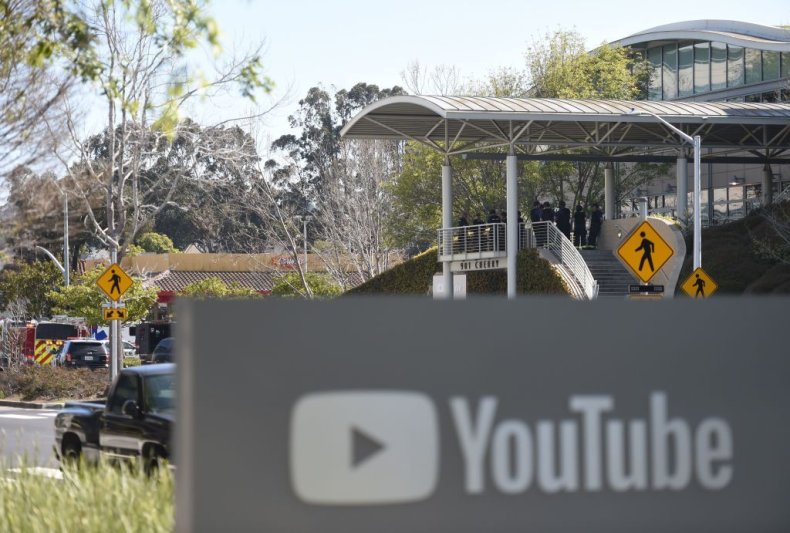 Another Parkland student, Leonor Munoz, tweeted to survivors of the shooting "we will fight together."
"The worst thing that people have said to me when attempting to comfort me is "I'm sorry you had to go through this." But I didn't HAVE to go through it. No one does. It didn't NEED to happen. Not at Douglas. Not at Columbine. And not at YouTube either," she wrote.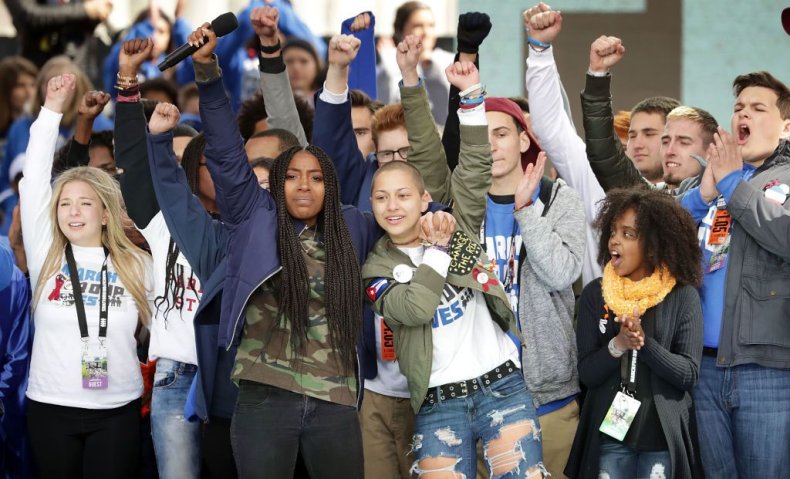 Other Parkland students also tweeted messages of support. Seventeen people were killed in February's Marjory Stoneman Douglas High School shooting.
Parkland students have played a key role in organizing the March for Our Lives protests, held in cities across the states to demonstrate against the government's refusal to introduce tighter restrictions in response to a spate of deadly mass shootings.
The campaign released a statement of support for the victims of Tuesday's shooting.
"Whether you are Republican or Democrat, white or nonwhite, male or female, every American should be able to agree that this must stop. People can't go to church without worrying about being shot. People can't go to a concert or the movies without fearing being shot. Kids can't go to school without worrying if today will be the day if a mass shooter shows up at their school, and people can't go to work without looking over their shoulder," the statement read.
"This must stop, and those who are trying to keep the violence going need to change their attitude or be moved out of the way."
No information has been released on how Aghdam obtained the handgun she used in Tuesday's mass shooting.
Related: YouTube shooter Nasim Najafi Aghdam: Everything we know about disgruntled female video maker
California has some of the toughest gun laws in the U.S., with police able to confiscate firearms from those they consider dangerous after gaining a court order, and legislators introducing a series of new measures in response to the Parkland shootings.
The alleged perpetrator of the Parkland killing, Nikolas Cruz, used a semiautomatic AR-15 rifle purchased legally from a sporting goods store in Florida.
Campaigners want to see tighter age restrictions introduced for the purchase of firearms, and stricter checks on the psychological and emotional health of those purchasing them.
Parkland students have been subject to attacks and vilification by right-wing gun rights supporters after launching their campaign.
Fox New host Laura Ingraham has taken a leave of absence from her show, which was abandoned by advertisers when she trolled Parkland survivor David Hogg on Twitter.
Right wing conspiracy theorists have even alleged that the Parkland campaigners are paid actors, working to undermine the U.S. constitution.