Wealthy Russians are putting their money into Middle Eastern real estate to avoid sanctions from the West amid Russia's ongoing military assault on Ukraine.
Real estate companies are selling multiple properties to Russians every day in Turkey and the United Arab Emirates (UAE). Gul Gul, co-founder of the Golden Sign real estate company in Istanbul, told Reuters they are buying with cash or gold.
Since Russia's invasion of Ukraine, Western countries have issued severe sanctions against Russia's wealthiest individuals, including oligarchs. Some of the country's rich are seeking financial safety in other countries where they can invest freely in such areas as real estate.
Thousands of Russians have arrived in Turkey and Dubai, some with large sums of cash because of the blocks on their bank accounts and credit cards. Several Russian financial institutions have been banned from using the SWIFT global messaging system that enables bank transactions, and Visa and Mastercard have suspended operations in Russia. With limited options remaining, real estate agents say, many Russian investors are purchasing property with cash and cryptocurrencies, according to Reuters.
Meanwhile, since Russian troops began invading Ukraine in late February, Russians have bought 509 houses in Turkey, nearly double the number from the year before. Gul said some customers are buying three to five apartments each, Reuters reported.
"We sell seven to eight units to Russians every day," Gul told Reuters. "They buy in cash, they open bank accounts in Turkey, or they bring gold."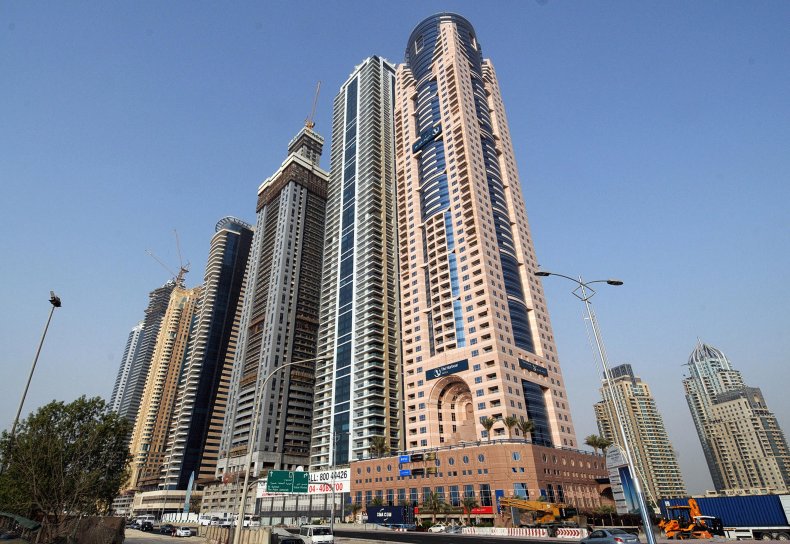 Dubai is also seeing strong interest in its real estate. "Right at the beginning of the invasion of Ukraine, we launched a campaign in the region and the number of people who contacted us was...at least 10 times higher than usual," Thiago Caldas, CEO of the Modern Living property firm in the emirate, told Reuters.
Turkey and the UAE offer residency programs for people who buy expensive properties. Individuals who pay $250,000 for a property in Turkey and own it for three years receive a Turkish passport. In Dubai, the purchase of a $205,000 property earns you a three-year residency visa, Reuters said.
Real estate agents in Dubai said Russian investors are buying the properties outright or paying a year's rent in advance. "A radical amount of Russian investors are purchasing units," Alan Pinto, a leasing consultant at Espace Real Estate in Dubai Marina, told The Guardian. "It's been unbelievable."
Pinto said he has sold two properties valued up to $20 million to Russian investors in the past three weeks, The Guardian reported. Meanwhile, some Russian oligarchs could lose their luxury condominiums in the United States, with some of the properties worth tens of millions of dollars. A Justice Department task force has promised to "use every tool to freeze and seize" the assets of Russians on a sanctions list, including real estate.
Newsweek reached out to the Turkish and UAE governments for comment but did not hear back before publication.
Update 03/28/22, 10:40 a.m. ET: This story was updated with additional information and background.