Tim Burton's 'Wednesday' Netflix Release Date, Cast, Trailer, Plot
Are you ready to see the Addams family as you've never seen them before? Get ready for Tim Burton's Wednesday.
The Netflix comedy-horror series will center around, you guessed it, Wednesday Addams.
It's important to note the series is not a spin-off of the original series but a modern reimagining of Wednesday's journey in her teenage years. The series is created by Smallville creators Alfred Gough and Miles Millar and was directed by iconic gothic filmmaker, Tim Burton.
Newsweek has everything you need to know about Wednesday on Netflix including release date cast, trailer, plot, and more.
When is Wednesday Out on Netflix?
On Friday, September 23 Netflix announced the official release date for the much anticipated series Wednesday.
The new show will premiere globally on the streaming platform on Wednesday, November 23. The launch date is likely not a coincidence but a subtle salute to the series title.
To coincide with the premiere date announcement, Netflix also released an enthralling key art, with actress Jenna Ortega the dominant fixture in the image.
Wednesday will have a total of eight episodes following the titular character as she navigates her new and complicated relationships at Nevermore.
To watch Wednesday when it lands on screens, you must be a Netflix customer.
You can sign up to Netflix now from $9.99/£10.99 per month.
What is Wednesday on Netflix About?
Wednesday on Netflix will center around the character Wednesday Addams of The Addams Family.
It is, on the surface, a coming-of-age story with some horrifying and hilarious twists.
In Netflix's Wednesday, audiences meet Wednesday Addams as a student at Nevermore Academy. However, Wednesday is no ordinary student and every day, she tries her best to mask her psychic powers at one point, she is tasked with preventing a killing spree in her local town.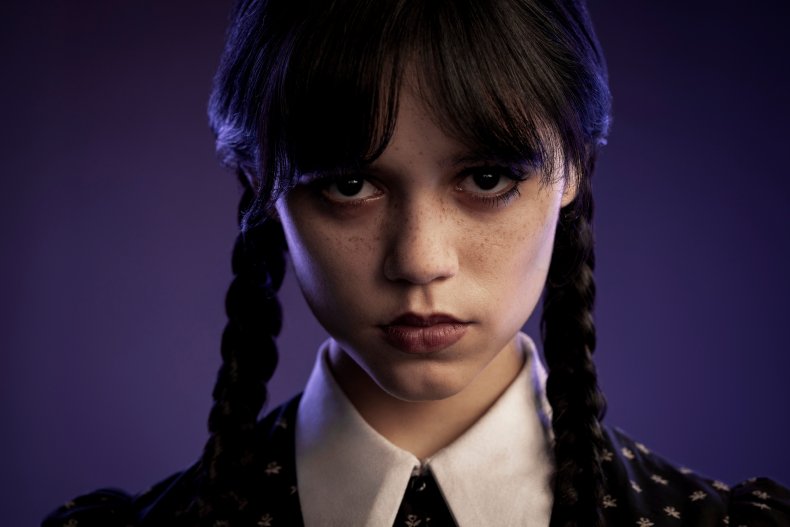 Wednesday also has her own agenda. She is trying to solve the supernatural mystery that affected her family before she was born, as well as trying to live her life as a teenager.
Speaking to Vanity Fair, Gough teased: "The relationship that kind of hangs over the season is really Wednesday's relationship with Morticia. How do you step out of the shadow of a mother as glamorous as Morticia?"
Who Stars In Wednesday?
Jenna Ortega stars as Wednesday Addams in Wednesday on Netflix.
Ortega is best known for her role as Ellie Alives in Netflix's YOU and young Jane in Jane the Virgin.
Oscar-winning actress Catherine Zeta-Jones stars as Wednesday's mother, Morticia Addams, and Narcos star Luis Guzmán plays Gomez Addams, Wednesday's father.
A Wrinkle in Time's Isaac Ordonez rounds out the Addams family as Pugsley Addams, Wednesday's younger brother.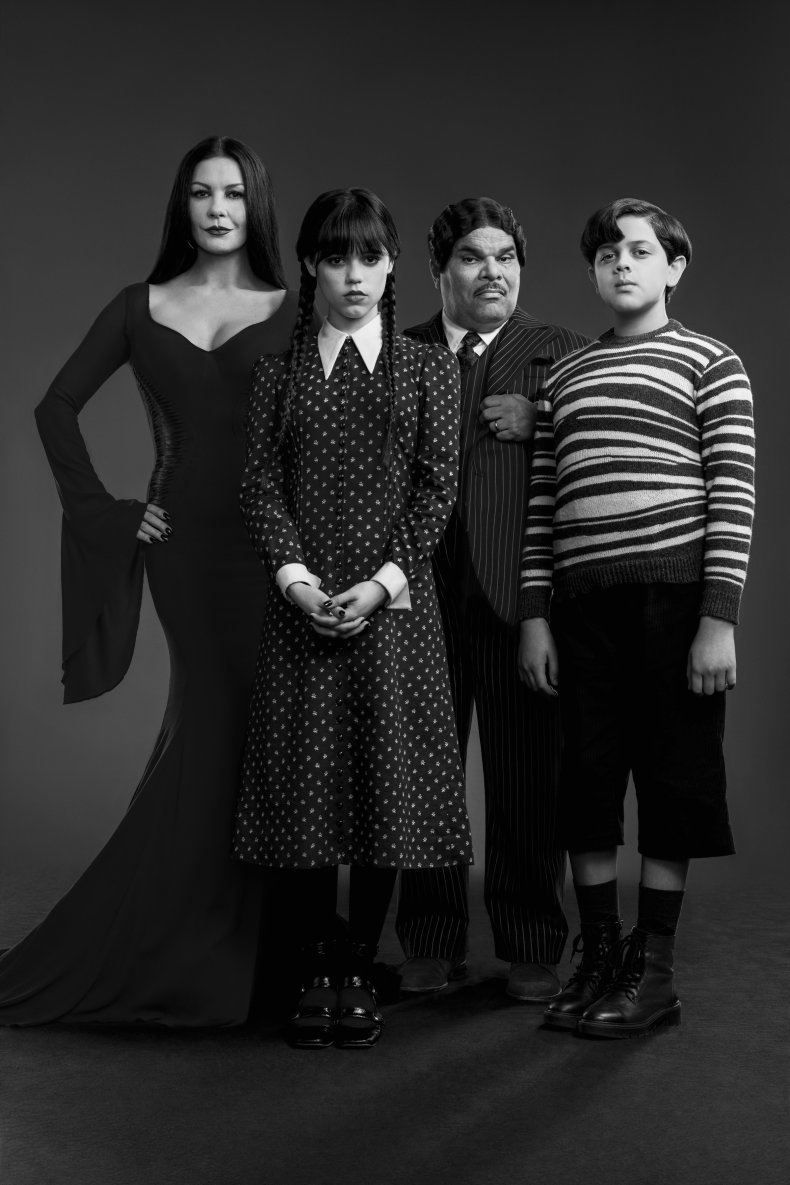 Also starring in Wednesday is actress and comedian Riki Lindhorne as Dr. Valerie Kinbott and Sons of Anarchy's Jamie McShane plays Sheriff Donovan Galpin.
The Sandman's Gwendoline Christie will star as Larissa Weems, principal of the supernatural school Nevermore Academy and enemy of Morticia.
Christina Ricci will also star in Wednesday in a currently undisclosed role. Ricci played the original Wednesday Addams in the 1990s. She is currently starring as Misty Quigley in Showtime's Yellow Jackets.
Other famous faces in Wednesday include
Percy Hynes White as Xavier Thorpe
Tommie Earl Jenkins as Mayor Walker
William Houston as Joseph Crackstone
Murray McArthur as Fabian
Is There A Trailer for Wednesday on Netflix?
Yes, there is a funny yet spooky teaser trailer for Wednesday on Netflix.
In the short clip, audiences are introduced to the Addams family member as well as the family's trusty companion, Thing - a live severed hand.
The trailer also reveals Wednesday has had an "interesting" journey in regards to her education, attending eight different schools in five years.
Wednesday's first act of terror is unleashing a bunch of phiranas into the school's pool, where her brother's bullies are practicing water polo.
Wednesday can be heard saying in a voice-over "I did the world a favor. People like Dalton shouldn't be allowed to procreate. Getting expelled was just a bonus." as Dalton screams in pain.
After getting expelled, Wednesday is taken to the Nevermore School where Wednesday reveals she was stepping into a world of "mystery, mayhem, and murder."
Wednesday will be available to stream on Netflix on Wednesday, November 23.
Update 09/23/22, 9:32 a.m. ET: This article was updated to include the official series release date.