The Weed Lobby is Using Big Tobacco's Playbook | Opinion
Perhaps you've seen the first big scene in the hit show Mad Men. Executives from the cigarette maker Lucky Strike sit in a room with Don Draper and company, lamenting that their competitors are getting sued by the federal government for health claims they made about their products.
"You have to realize that through manipulation of the mass media, the public is under the impression that your cigarettes are linked to certain fatal diseases," says the ad man. Realizing that tobacco companies can no longer advertise their products as healthier than their competitors', the ad men on Madison Avenue come up with a way to put a creative new spin on things: "Everybody else's tobacco is poisonous. Lucky Strike's is toasted."
The scene was built out of an ad for the cigarette maker from earlier in the 20th century, when tobacco companies wanted to showcase their products as being "healthier" than those of their competitors—turning to creative ad men and lobbyists to craft their messaging to further their addiction-for-profit scheme.
Flash forward to today. We now know that the use of cigarettes is responsible for some 480,000 deaths each year. As this fact has seeped into mainstream knowledge and cigarette sales, especially among newer users, continue to sharply decline, big tobacco giants are looking to market a new product: marijuana.
But this isn't your marijuana from the past. It's new, genetically bred high-THC marijuana. It's waxes, oils, shatter, edibles and other products.
In 2019, Altria, the maker of Marlboro cigarettes, invested $2 billion into Canadian marijuana company Cronos and spent another $12 billion to become a large shareholder in Juul, which controls about three-quarters of the market for vaping products in the U.S. Soon after, Imperial Brands, one of the largest tobacco companies in the world, invested more than $100 million in another Canadian company to develop marijuana vaping products.
Now, with a legalization effort underway in Virginia, Altria has hired lobbyists to push lawmakers in Richmond to pass a bill implementing recreational marijuana sales and help craft how sales would unfold.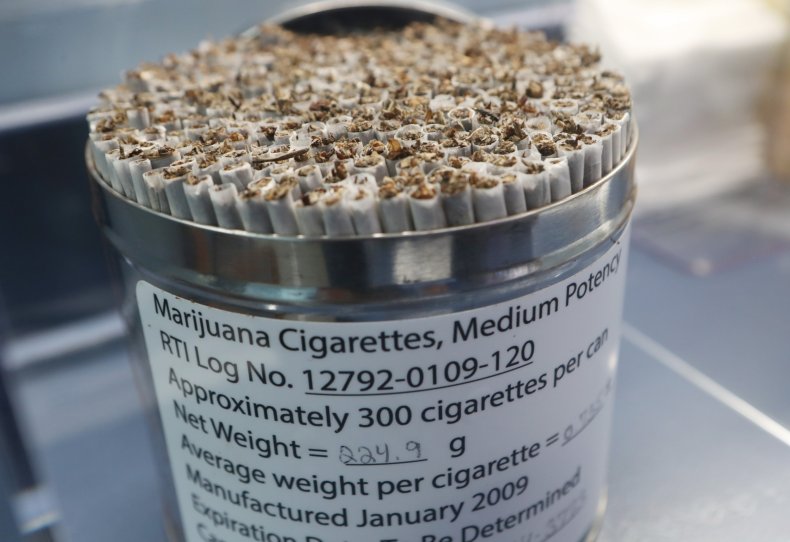 Altria is not the only addiction giant lobbying on pot, either. Lobbyists for Constellation Brands—the maker of Corona beer—share an office, and meetings, with the lobbyists of Canopy Growth, the giant marijuana firm that stands to make former House speaker John Boehner a multi-millionaire should federal legalization occur.
Alcohol lobbyists working on the marijuana issue claim they can help establish regulations around "the successful sale of age-restricted products," but data show the regulation of underage alcohol consumption has been a failure: more than 70 percent of teens have consumed at least one alcoholic beverage by the time they reach age 18, children as young as 12 have engaged in underage alcohol use and approximately one out of every 10 alcoholic drinks is consumed illegally.
In the past, lobbyists for both the tobacco and alcohol industries worked to reduce excise taxes on beer and spirits, challenge bans or limits on advertising, nix requirements for nutrition labels on alcoholic beverages, promote ineffective voluntary regulation as a substitute for enforceable laws and even demanded a seat at the table when it came to the creation of regulations.
Now, marijuana lobbyists work tirelessly at the state level to reduce taxes, remove limits on the number of licenses available, remove bans on public consumption and the creation of "pot bars," lift advertising restrictions and reverse local bans on pot businesses or circumvent them by forcing the state to allow marijuana delivery services.
The weed lobby has spent $4 million on lobbyists in Colorado, and the marijuana industry has become one of the most influential forces in the state's capitol. Earlier this year when a bill seeking to cap the potency of THC in marijuana products in the state at 15 percent was leaked to the press, the industry revolted. Why? Because research has found higher-potency forms of marijuana to be more addictive, and also associated with greater harms to mental health—including a fivefold increase in the risk of serious mental illness.
These higher-potency forms of marijuana such as vapes (it is common to see 99 percent THC vape pens in Colorado) and concentrates, known as "dabs," are becoming increasingly more popular among young users. Based on the model big tobacco set down decades ago, the pot industry knows that the younger people are when they begin using an addictive substance, the more likely they are to become a lifetime user of that substance. And based on the example of alcohol, those with use disorders make up the overwhelming majority of the industry's sales.
The marijuana industry is in no hurry for public health-based restrictions on potency to derail its addiction-for-profit scheme, so it has worked to kill every attempt to implement potency caps on marijuana products.
The Madison Avenue "mad men" and K Street lobbyists have stopped trying to convince the public to see cigarettes in a new light. They are now focused on helping big marijuana take its place, so they can continue to laugh their way to the bank while real lives and families get torn apart.
We can no longer afford to look the other way while our futures are robbed by the titans of addiction.
Kevin A. Sabet, Ph.D., is a former senior drug policy advisor to the Obama administration and president of Smart Approaches to Marijuana (SAM), which he founded in 2013 with former Congressman Patrick Kennedy. His latest book, Smokescreen: What the Marijuana Industry Doesn't Want You to Know, will be released on April 20.
The views expressed in this article are the writer's own.