The Weeknd Net Worth: 'Starboy' Singer Ends H&M Relationship Over Offensive 'Monkey' Hoodie Photo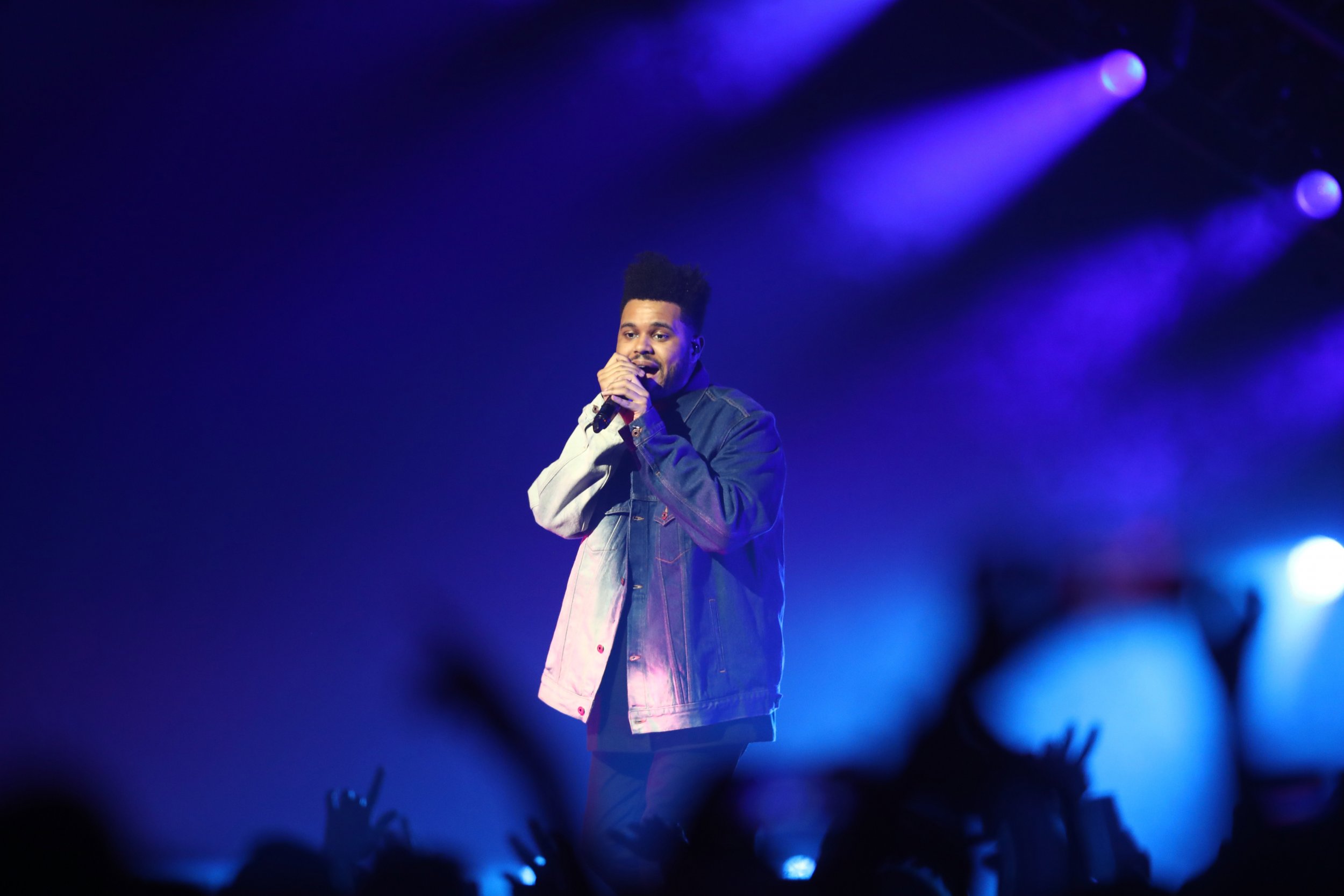 The Weeknd has ended his relationship with H&M over an offensive photo of a black child wearing a hoodie with the word "monkey" on it.
The "Starboy" crooner tweeted Monday:
The Weeknd shared a screenshot from H&M"s website which shows a product photo of a young black model wearing a green hoodie that says: "Coolest monkey in the jungle."
The photo caused outrage across social media Monday, with stars including Diddy also speaking out.
In a statement obtained by Sky News, H&M said: "This image has now been removed from all H&M channels and we apologize to anyone this may have offended."
The retailer also said it was "deeply sorry that the picture was taken."
The Weeknd has previously collaborated with Swedish retailer H&M on two curated collections in 2017. His 18-piece September collection sold out in some stores on the first day of release. (The offending hoodie is not part of The Weeknd's collection with the chain.)
The singer, real name Abel Tesfaye, has scored three No. 1 songs on the Billboard Hot 100, including "The Hills," "Can't Feel My Face" and "Starboy." His acclaimed 2015 album Beauty Behind the Madness and 2016's Starboy also reached No. 1 on the Billboard 200 albums chart.
The Weeknd net worth
Despite ending a lucrative relationship with H&M, The Weeknd is still one of the highest-earning celebrities in the world.
In 2017, Forbes ranked The Weeknd sixth on its Celebrity 100, estimating earnings of $92 million. He earned the money from a lucrative world tour, Forbes reported, which took an average of $1.1 million per stop, and healthy streaming of his music on services like Apple and Spotify.
His ascent on the Celebrity 100 is dramatic. On last year's list, he came behind only Diddy, Beyoncé, J.K. Rowling, Drake and Cristiano Ronaldo.
In 2015, Forbes ranked him No. 30 on its Celebrity 100, estimating his earnings at $55 million.