Weird Trend Takes off on TikTok as Moms Compete For Biggest Baby Birth Weight
The latest TikTok trend is in—and it isn't another run-of-the-mill dance craze.
A TikTok user who goes by just her first name Tawnee online sent moms on the app into a frenzy on Monday with one simple request: "Whoever sees this video, tell me the weight of your biggest baby." Now, parents are literally weighing in with the massive birth weights of their newborns in a competition of who had the largest infant.
Viewers were quick to share outlandish tales of childbirth in the comment section. "My first daughter was 10lb 2.8oz and my second daughter was 10lbs 12.5oz," one mom wrote. "I had triplets and combined they weighed 15lbs 5oz," another added.
One man even claimed to have been born at an unheard-of "16lbs 4oz, 22 1/2 inches tall"—though he added he needed to "see if I can still find the hospital documents" to prove it.
According to a medical report from the University of Michigan, the average weight of an American baby is approximately 7.5 lbs, though researchers noted that any weight between 5.5 lbs and 10 lbs is considered "normal." The women in the comments section proved that big babies can be born regardless of maternal weight, height or other genetic factors.
Some tech-savvy mothers even posted their own videos with photo evidence of their wild birthing stories. Mom-of-four Bethany Richardson went through quite the ordeal when pregnant with her boys, with her lightest baby allegedly weighing 9 lbs 4 oz and her heaviest coming in at "a whopping 13 lbs 11 oz."
"No, he was not a C-section," she added. "We had a long road after that delivery [with] 8 weeks in the NICU, but we're doing good now."
Another mom who goes by the TikTok username @shans1588 claims to have Bethany beat. "At 38 weeks and one day, I had my second son via C-section by two doctors," she said. "He came in at a whopping 14 lbs 6 oz, 23 3/4 inches long. Yes, I gave birth to a toddler!"
Like Bethany's heaviest child, this tough mom's baby was admitted to the NICU for observation. "The NICU did not even have diapers for him or clothes," she claimed. "They had to go to pediatrics to get size 3 diapers, and he came home in clothing [meant for babies] 6 to 9 months."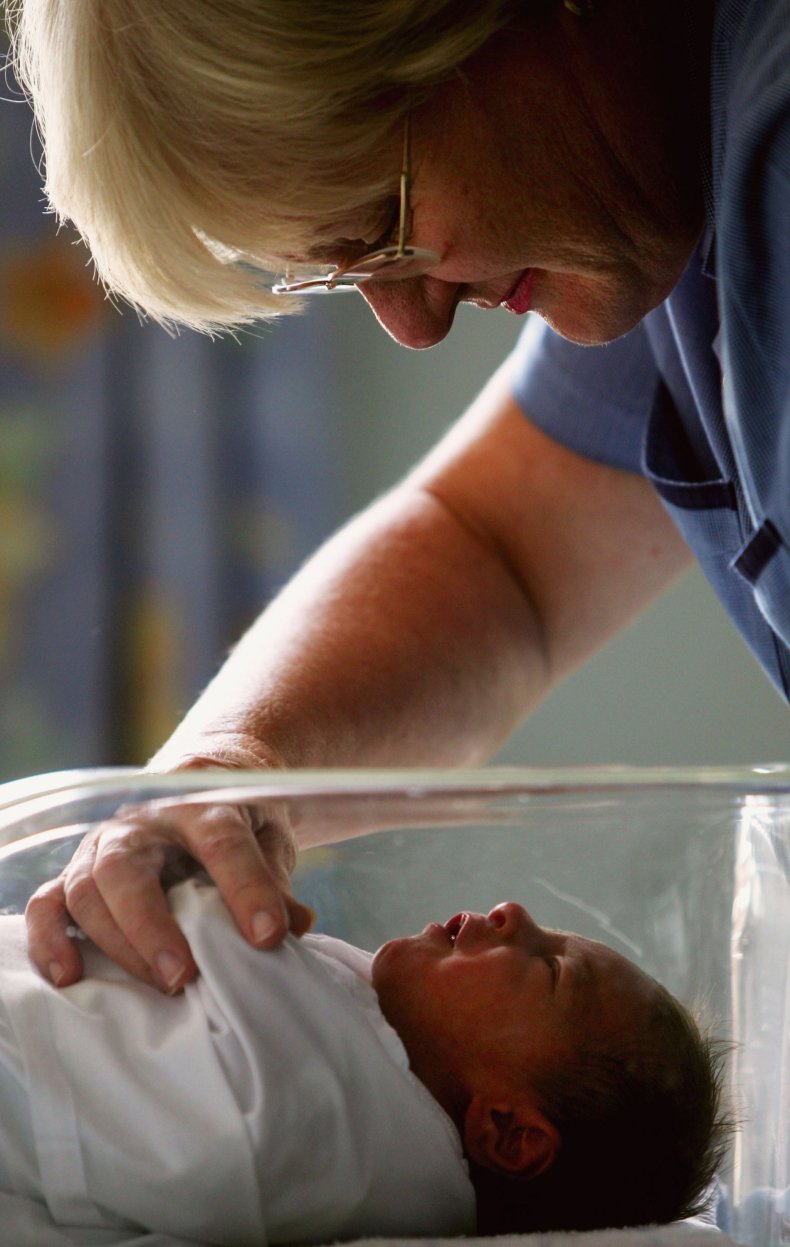 Despite what the moms of TikTok have to say, their stories pale in comparison to Texas couple Jennifer and Eric Medlock, whose baby Ali was born in 2018 at nearly 15 lbs. In fact, he broke hospital records upon delivery, weighing in at twice the size of an average newborn.