The Weirdest Moments at the 2015 Oscars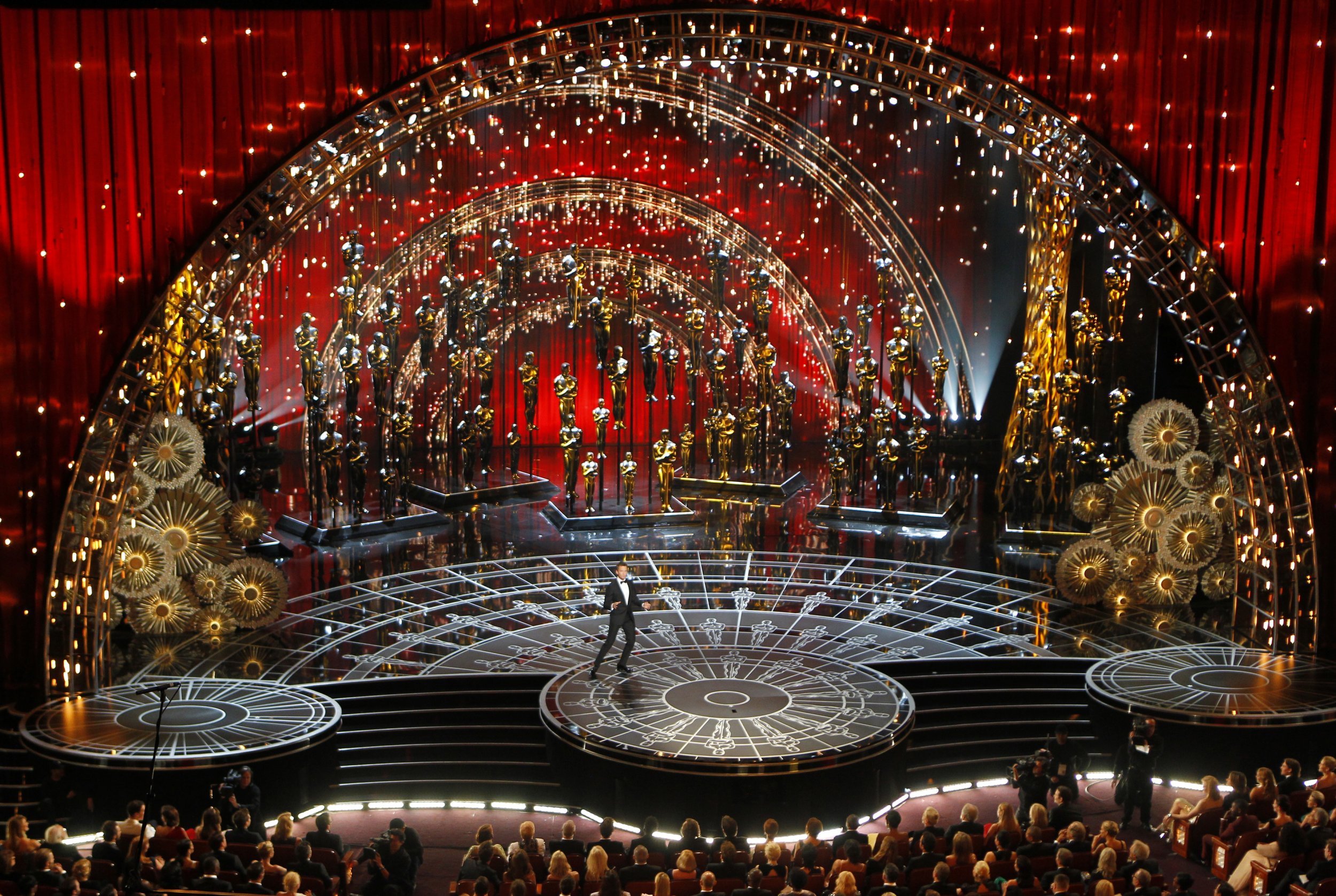 The Academy voters played it safe, but the performers and announcers did not. Last night's 87th annual Academy Awards were full of awkward snubs, garbled jokes and generally bizarre misbehavior. Let us run through our favorite misfires of the evening.
Neil Patrick Harris's gratuitous nude scene
Michael Keaton ran through Times Square in his underwear in Birdman and helped the film win best picture. Host Neil Patrick Harris ran onstage in his underwear at the Oscars and—got some laughs? Though an amusing embodiment of every Oscar host's recurring nightmare, the move seemed more desperate than anything.
Unlike another Oscar moment, this one probably didn't make Edward Snowden laugh.
Lady Gaga's Julie Andrews moment
Gaga has performed at the two biggest award shows of the month, though you may not have recognized her; these latest stylistic excursions are a far way from "Bad Romance." After teaming up with recent collaborator Tony Bennett at the Grammys, she channeled another era at the Oscars, performing a medley of songs from The Sound of Music in recognition of the film's 50th anniversary. Perhaps most strangely, it worked: Gaga's hit every note on songs like "The Sound of Music" and "Climb Ev'ry Mountain," because she had to: Julie Andrews herself was there to witness any flubs. Instead, the two performers shared a sincere hug.
John Travolta's confusing streak
Last year he famously introduced Frozen star Idina Menzel as "the wickedly talented Adele Dazeem." This year he and Menzel tried to make things right by presenting best original song together. Menzel jokingly introduced Travolta as "my very dear friend, Glom Gazingo," but things took a creepy turn when Monsieur Gazingo grabbed Menzel's face and addressed her as, "You, my darling, my beautiful, my wickedly talented Idina Menzel!" Hurry up, Travolta: There are only about 364 days left to find a new way to make Menzel publicly uncomfortable in front of millions of viewers.
Terrence Howard's many feelings
Was he drunk? Or just full of emotions about The Imitation Game? Actor Terrence Howard's introduction to a montage of clips from best picture nominees was a rambling reservoir of enthusiasm, feelings and breathless pauses. "It's a thrilling symphony that's... mind-blowing," he said of Whiplash. "Our next film is amazing," he declared before launching into an exposition of Alan Turing biopic The Imitation Game. "I'm blown away right now myself." The audience could tell.
Joan Rivers' snub
Comedian and TV personality Joan Rivers died in September after a long, celebrated career. So why wasn't she included in the Academy's annual In Memoriam tribute segment? There just wasn't room, the Academy of Motion Picture Arts and Sciences explained in a statement. "Joan Rivers is among the many worthy artists and filmmakers we were unfortunately unable to feature in the In Memoriam segment of this year's Oscar show. She is, however, included in our In Memoriam gallery on Oscar.com." Still: Joan Rivers? Really? The social media outrage was immediate and, in this case, understandable.
Sean Penn's very awkward immigration joke
When Birdman nabbed best picture, director Alejandro G. Iñárritu dedicated the award to his fellow Mexicans. "I pray that we can find and build the government that we deserve," he said. But presenter Sean Penn had already made the moment a bit awkward, treating Iñárritu to an off-color immigration joke: "Who gave this son of a bitch his green card?"
The would-be humorous aside fell flat, though Iñárritu defended Penn after the show, saying: "Sean and I have that kind of brutal [relationship] where only true friendship can survive."