What Does 'Welcome to the Resistance' Mean? Jeff Flake Is Latest 'Member' of a Weird, Long List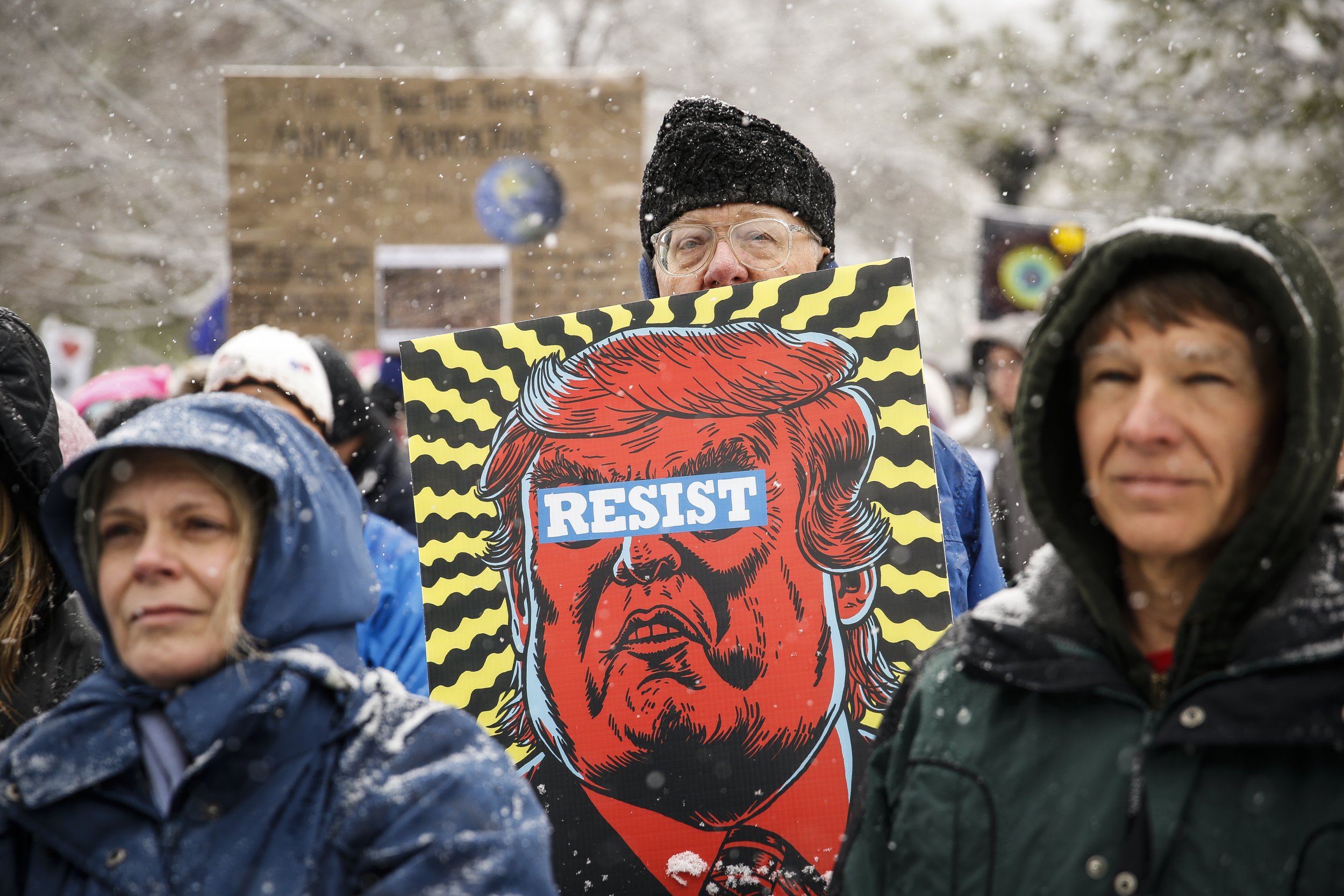 After Senator Jeff Flake blasted his Republican colleagues and President Donald Trump while announcing his retirement Tuesday, he unwittingly joined a not-so-exclusive club that exists mostly on the internet: the resistance.
Representative Ted Lieu, a Democrat from California, and former Michigan congressman John Dingell both tweeted to Flake, welcoming him to the group of outspoken opponents of Trump. The lawmakers were championing Flake for his high-profile protest against the president, but they were also playing into a viral joke—like the one about Ted Cruz being the Zodiac killer.
"Welcome to the resistance" has become a meme since Trump's election. At first, it was a serious expression from voters who opposed Trump's stances on civil rights issues. But by this summer, as Know Your Meme points out, it became a way to poke fun at activists, animals and sometimes inanimate objects fighting, in a real way or not, against the president or society at large.
Some have lamented the shift—and the fact that lawmakers are taking part. Opinion writer Chris Caesar penned a post for Mic Tuesday explaining that the concept of the resistance has become a punchline, especially now that it has morphed into praise for any Republican who challenges Trump.
But Caesar also noted that, because it's a silly internet joke, people might want to simply take it with a metaphorical grain of salt. "As long as the world is burning to the ground, we may as well have some fun with it," he wrote.
There are very few rules to joining the resistance—one just has to do something sort of rebellious and get noticed on social media. As such, the list of members is long and varied. In the past week, musician Ted Leo recruited the artist behind a "Don't grow up, it's a trap" poster, satirist @pourmecoffee inducted a bee that flew near Trump's face and reporter Brian Feldman added ex-CIA dog Lulu to the imaginary group.
Golf Magazine was tapped when it cast doubt on Trump's golf score. A family of raccoons joined when it took up residence in a Canadian bank. Even Eric Trump got pulled in when he liked a tweet containing a video of Britney Spears painting flowers.
Here's a brief list of other people and items who have been welcomed to the resistance recently: