Welsh Back William as Prince of Wales: 66 Percent Support Royal's New Title
The people of Wales have given Prince William a boost in support after 66 percent of adults said they backed him taking on the historic title of Prince of Wales, despite opposition following its announcement by King Charles III on his accession.
William was made the new Prince of Wales by his father in one of his first moves as monarch, having ascended to the throne on September 8, following the death of Queen Elizabeth II.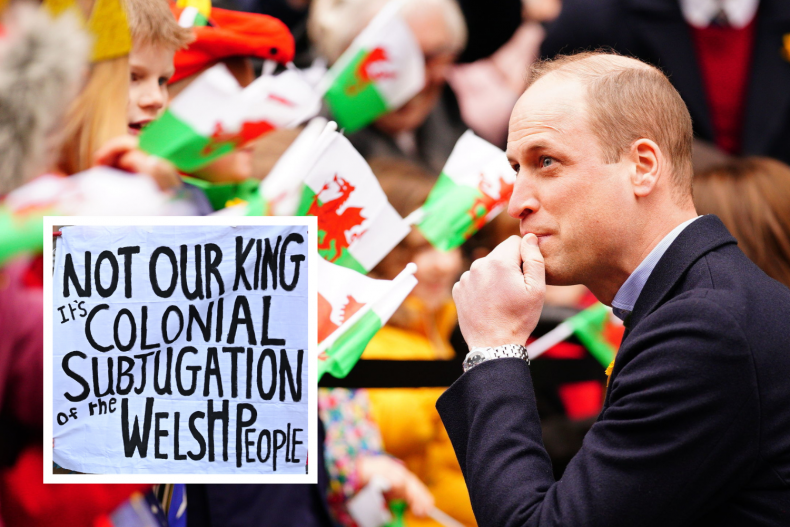 In his first address to the nation as the new king, Charles said that he had given William the new title, which is traditionally bestowed on the eldest son and heir of the king or queen by the monarch themselves and dates back to the 14th century.
On his first full day as king, from the blue drawing room of Buckingham Palace, Charles said in his address:
"Today I am proud to create [William] Prince of Wales, the country whose title I've been so greatly privileged to bear during so much of my life and duty.
"With Catherine beside him, our new Prince and Princess of Wales will, I know, continue to inspire and lead our national conversations, helping to bring the marginal to the center ground, where vital help can be given."
Following the announcement, a number of Welsh political voices spoke out against the decision to carry on bestowing the title in the modern age.
Leanne Wood, former leader of Plaid Cymru, Wales' leading nationalist political party, said on Twitter: "Wales has no need for a prince."
Adam Price, the party's current leader, tweeted more democratically, writing that the issue was one that the Welsh people should be able to decide upon.
"There will be time, in due course, for a public debate surrounding the title of the Prince of Wales," he wrote on Twitter.
"It is Plaid Cymru's long held view that it should be the people's democratic right to have a final say on this matter in an independent Wales."
A change.org petition was also started after the announcement titled "End 'Prince of Wales' title out of respect for Wales," which has gained more than 30,000 signatures.
Despite this opposition, new poll data collected by YouGov for Barn Cymru from September 20 to 22 says that the majority of Welsh adults support the title moving from Charles to William, and that the new Prince of Wales will do a good job with it.
Two-thirds of survey respondents said they supported William becoming Prince of Wales, with 22 percent opposing and 12 percent answering that they did not know.
This comes as 74 percent of respondents said they believed William would do a "good job" in his new position, with just 13 percent answering in the negative, equalling the number who also responded that they did not know.
Where the Welsh people may be divided is whether or not William will be formally mark his accession to the title with an investiture such as the one staged for his father at Caernarfon Castle, Wales, in 1969.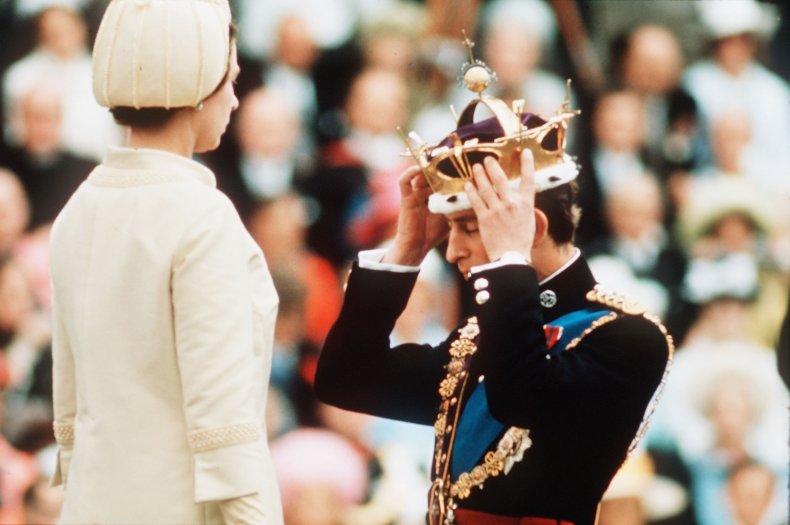 An investiture is not needed for someone to become Prince of Wales, but a number of ceremonies have been held to show the monarchy's presence in the country. Charles' 1969 investiture was elaborate and criticized at the time for being outdated.
When asked, 34 percent of survey respondents said they thought no investiture for William should take place, while 19 percent said they felt that the royal should have a ceremony similar to Charles'.
Thirty percent of those asked said that an investiture should take place, but it should be a different kind of ceremony to Charles'.
First Minister of Wales Mark Drakeford said after the announcement of William's elevation that he did not expect a Charles-like ceremony to take place as Wales had moved on since 1969.
"The Wales of 2022 is very different to the Wales of 1969," Drakeford said, to U.K. newspaper The Guardian.
"I don't think that would be the right way to go about things. I think the new Prince of Wales will want to take time to establish himself in that role, to work out where he can make the most contribution to creating the successful Wales of the future, and there will be plenty of time to think about when and how a more formal marking of that new role could be undertaken.
"I have had one conversation with the new Prince of Wales," Drakeford said.
"We didn't directly talk about the investiture but he did say to me he wanted to take on his new responsibilities slowly, that he wanted to give time for his own knowledge of Wales and the things that matter in the Wales of today to be fully established, for him to think about where his own contribution could most powerfully be made, and I thought that was very sensible."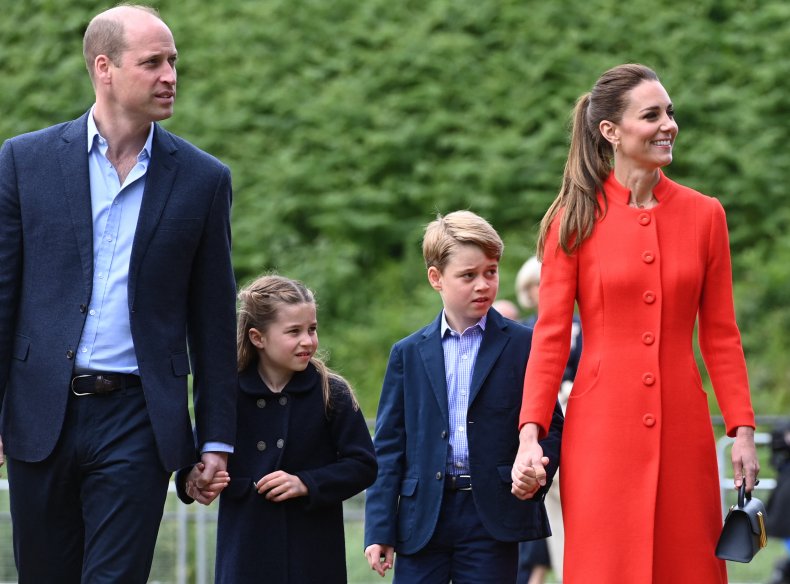 In a statement from Kensington Palace, following his conversation with Drakeford, it was announced that both William and Kate (who became Princess of Wales, the first royal to use the title since Princess Diana) had a "deep affection for Wales."
"The Prince and Princess will spend the months and years ahead deepening their relationship with communities across Wales," the statement read.
"They want to do their part to support the aspirations of the Welsh people and to
shine a spotlight on both the challenges and opportunities in front of them."
Do you have a question about Queen Elizabeth II, King Charles III or their family that you would like our experienced royal correspondents to answer? Email royals@newsweek.com. We'd love to hear from you.